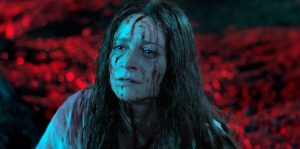 NEW TO HULU! Welsh director Prano Bailey-Bond's feature debut, Censor, is one of those horror films that sticks with you well after the credits roll. That's because it doesn't follow the typical scary movie formula. However, it shows great deference to its predecessors, especially from the 1980s, when it takes place.
Enid Baines (Niamh Algar) is a very tightly wound film censor in London at the height of the "video nasty" craze. "What is a video nasty?" Essentially, they are brutally violent or sexually exploitative movies that were primarily released via VHS tape. One of the first "video nasties" was Abel Ferrara's The Driller Killer, others include Wes Craven's The Last House on the Left, Cannibal Holocaust, and I Spit on Your Grave. There are many more that were censored by the British government or banned altogether. So, essentially, Enid Baines has the coolest job of all time, which is watching crazy, over-the-top fright flicks. I'm a little jealous. However, the toll of watching so many violent images over a prolonged period can have a negative effect on the viewer's brain, or at least the censors would argue that.
At first, Enid seems unscathed from the fictional horrors she is subjected to on a daily basis until an old motion picture called Don't Go Into the Church comes into her viewing room. It is shockingly familiar to her, though she doesn't know why at first. Then she realizes that Alice Lee (Sophia La Porta) looks so much like her sister who disappeared when they were children, that the actress must be her. Enid then goes on a wild goose chase to find the director, Frederick North (Adrian Schiller), to find out what happened. This whole series of events coincides with the fact that her parents, June (Clare Holman) and George (Andrew Havill), have decided to stop looking for their daughter after so many years and declare her legally dead.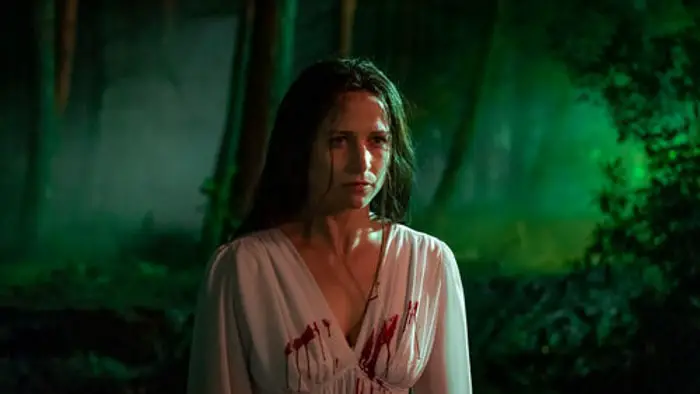 "…decided to stop looking for their daughter after so many years and declare her legally dead…"
So, Censor has two very interesting themes: the debate about whether or not constant viewing of violent images can make you a violent person and the tricky, messy manifestations of grief. It sounds heavy, and in a way, it is, but believe it or not, the film is actually a very fun watch. It pays a great homage to '80s horror, from the way it is shot to the movies-within-the-movie that Enid censors. The filmmaker, who co-wrote the film with Anthony Fletcher, made a movie with so many layers and a deep wealth of meaning, which, as you may well know, doesn't happen every day. And the ending, oh my God! The finale is so amazing, I almost want to tell you what happens, but I won't.
Algar knocks it out of the park with her performance. She goes from being a bit of a nervous person to totally unhinged in a surprisingly short amount of time, and she really goes for the gusto in her interpretation of the descent into madness. Another awesome performance in the film comes from Michael Smiley, who portrays a slimy video nasty producer, Doug Smart. He is overly flirtatious and familiar with Enid from the get-go, and the results of that interaction are incredibly satisfying.
Censor really jumps out at you from the get-go. Prano Bailey-Bond is definitely a director to pay attention to because if she can do this with her feature debut, I can only imagine what else she has up her sleeve.
Censor premiered at the 2021 Sundance Film Festival and the 2021 SFFILM Film Festival.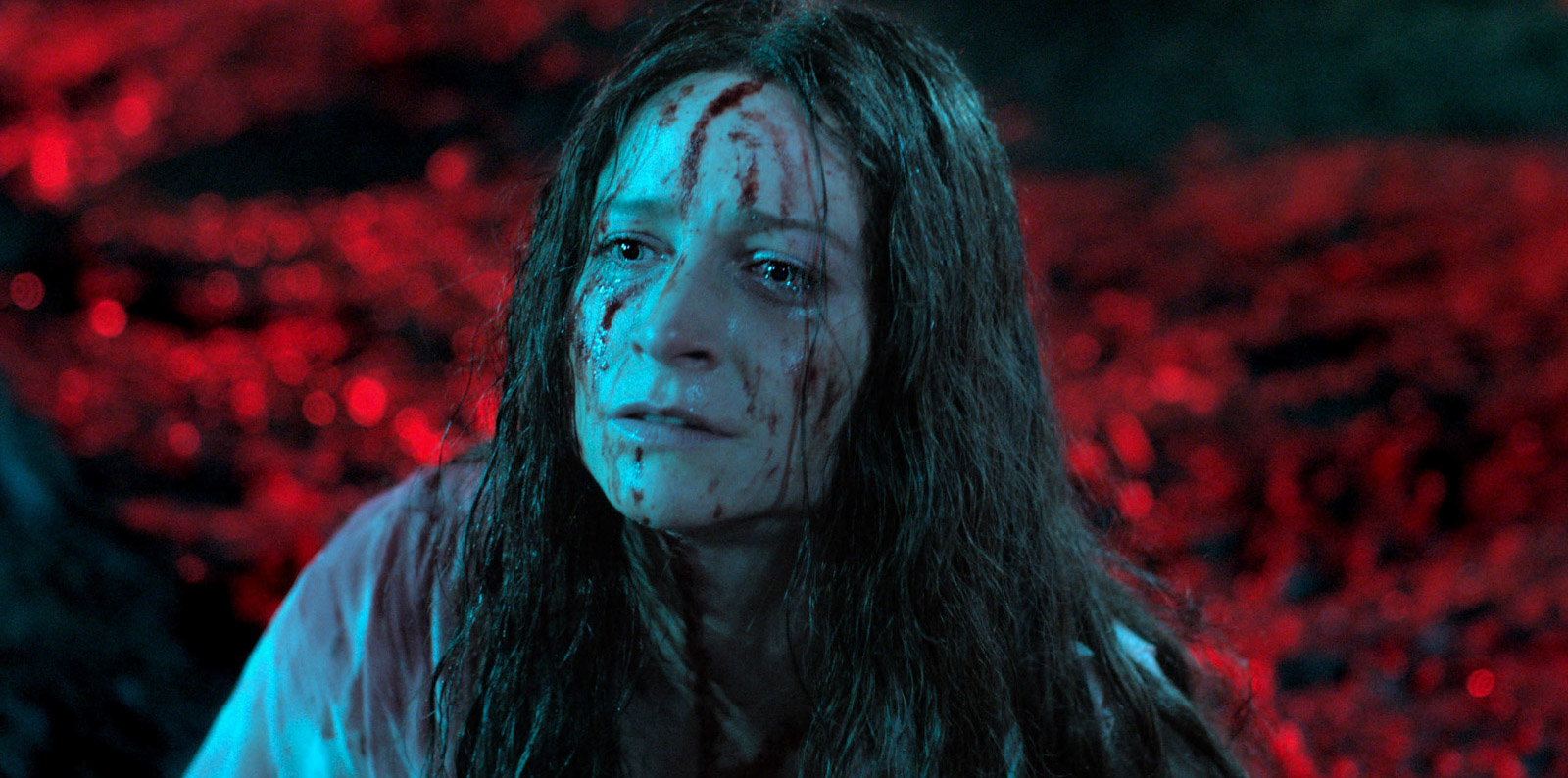 "…Algar knocks it out of the park..."