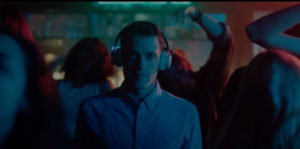 Love is a risky prospect, and these risks are explored in Mark Elias and Mark David's feature film, Boy Makes Girl. Aaron (Mark Elias) is a brilliant software programmer for a dating app company…and the NRA. Part of his brilliance comes from the fact that he exists on the autism spectrum and sees the world in numbers and algorithms. The film opens with Aaron on a matched date from his app. Poor Aaron is seeking lifetime companionship, which immediately scares off his date.
With the loss of his mother, Aaron is alone in a world that doesn't understand his circumstances. He tries desperately to make friends and find love. For the longest time, Aaron has been documenting his relationship successes, failures, and insights. As a prodigy in math and programming, he believes he can crack the code of human interaction.
First, Aaron's mother was a caretaker for an elderly gentleman, Ben (Paul Dooley). Aaron decides to take over his mother's duty of caring for this bitter old man, who sees Aaron as a useless conversation but takes advantage of his condition to have him buy drugs and count cards in a local Blackjack game.
Second, Aaron takes all his notes and funnels his experiences and human calculations into a life-like android that resembles his childhood therapist, Emma (Meeghan Holaway). As Aaron tries to form a relationship with Emma, he falls in love with her. Aaron also built in the ability for Emma to learn and upgrade as a human being. Still, when she surpasses Aaron's ability at social interaction, Aaron realizes he has to reprogram her.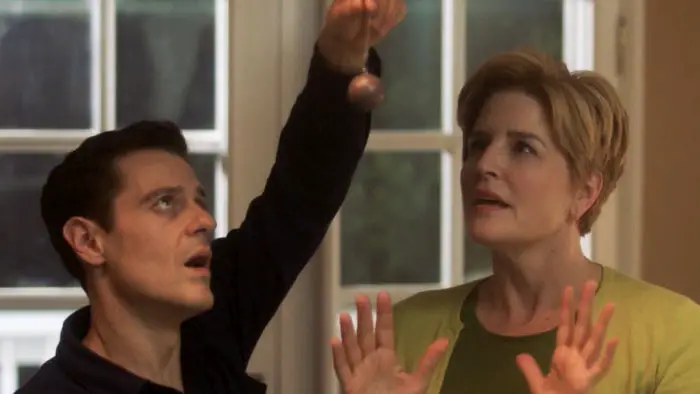 "…Aaron…funnels his experiences and human calculations into a life-like android that resembles his childhood therapist…"
From a distance, Boy Makes Girl is an odd story of a boy and his robot. It's weird, and unless you dig into the story, it can be a bit off-putting. Up close, the story of an autistic adult is almost an examination and deconstruction of human relationships, both in friendship and romance. Risky is the word I'd use to describe Boy Makes Girl. It's pretty risky to center the story on an autistic adult and even riskier to move into a very sci-fi direction with Emma. With risk comes a mixed bag of results that are easy to nitpick and even easier to overlook the themes writer Elias wanted to analyze.
As Aaron attempts to connect with Ben, he is laser-focused on being Ben's friend, while in turn, Ben uses Aaron for his selfish purposes. Yet, somehow, a friendship is forged in dysfunction. After failed attempts at dating real women, Aaron's debilitating failures prompt him to forge a relationship with his creation, Emma, and learn that love is not something you can control nor control the ones you love.
I'll be honest. Boy Makes Girl can be a tough watch for the uninitiated. It's easy to write off this story that takes a lot of risks and chances in its narratives to tell a deeper story. Writer/co-director/star Mark Elias doesn't take the easy route. Let's be honest. The mere attempt to portray someone with autism is a problematic prospect, and I wouldn't exactly call Elias' performance as Aaron authentic. Anchoring his performances is the always charismatic Paul Dooley.
With the death of his mother, Aaron is a lost soul. His social foundation has been shattered, and Aaron is left to fend for himself without his mother as his go-between. Like an adult learning to walk again, Aaron must learn to interact with the world on his own and, worse, somehow process his constant failures in life and love.
Boy Makes Girl is a tough sell. It's easy to criticize the way the film makes its point. At the same time, we as a society have lost our way in how we relate to one another, which is brought to light in this unique parable.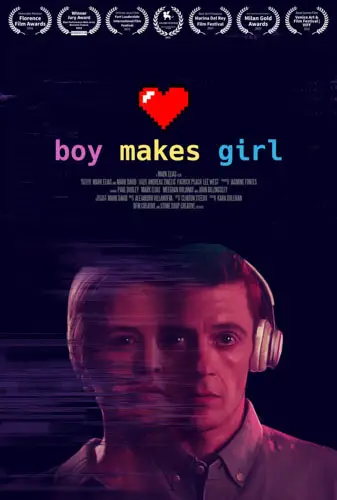 "…It's easy to criticize the way the film makes its point."