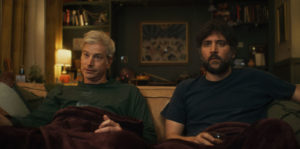 Director Haroula Rose co-wrote All Happy Families with Coburn Gross. The comedic drama details a turbulent few days in the lives of the Landrys. Graham (Josh Radnor) is searching for that big break in acting, though there is interest in a script he wrote. He's preparing to rent out his childhood home, and lo and behold, the potential new tenant is his college crush, Dana (Chandra Russell). The two pick up as if no time has passed and flirt a lot. Unfortunately, preparations for Dana moving in hit a snag when Graham's brother, television star Will (Rob Huebel), unexpectedly returns to Chicago.
These events coincide with Graham and Will's mom, Sue (Becky Ann Baker), so she and father Roy (John Ashton) are coming to help finish up the packing whatnot of the house. However, Sue is hiding a secret about the retirement party from her husband. This, combined with the real reason Will hurriedly left Hollywood, threatens to tear the Landrys' fragile relationships apart. Even worse, it derails Graham and Dana's budding romance before it really begins.
All Happy Families finds the sweet spot between comedy and drama. The seriousness of Sue's sexual assault at the hands of her boss is dealt with realistically. Graham's self-deprecation and Will's furthering of his anxiousness provide moments of levity. Each scene adds layers to the characters, rendering everyone three-dimensional.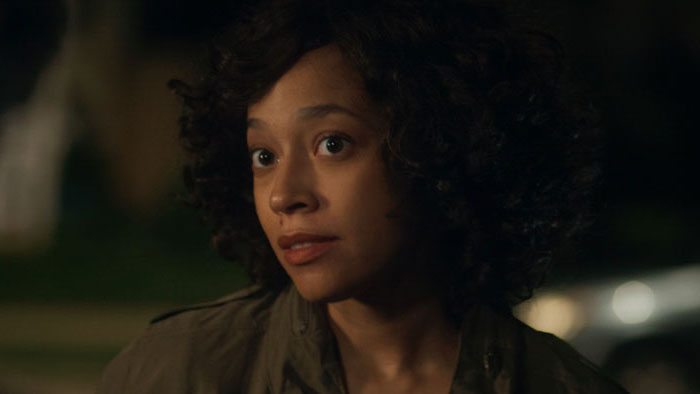 "…the real reason Will hurriedly left Hollywood threatens to tear the Landrys' fragile relationships apart."
Of course, part of these people's likability comes down to the performances. Radnor sheds the puppy dogness of his most famous role with Graham. He's romantic yet overthinking in a way that feels real. Huebel is stellar in a complicated part that would spoil things to go into too much detail about. Russell is glorious, bringing warmth and sweetness to her part. Sue is the least comedic character, but Baker brings the right amount of weight to the part. Ashton has a wonderful scene at a bar that cements how good he is at playing laconic.
Unfortunately, All Happy Families just ends abruptly. There's resolution to one storyline, kind of, and the rest are left with only minor movement. The Landrys are well-drawn, and their various pitfalls and few highs are enticing enough to keep all watching. Thus, it is frustrating that the otherwise talented writers did not include a real ending. No, not everything needs a tidy little bow at the end, but a sense of how the characters shifted or changed and where they (might) go next is necessary. Otherwise, why tell any tale about these characters at all?
Even though things stop on a dime, All Happy Families is still an excellent feature. The dialogue flows authentically, and the characters are fascinating. The cast is spectacular, with each actor thoroughly understanding their roles.
For more information about All Happy Families, visit Haroula Rose's Facebook page.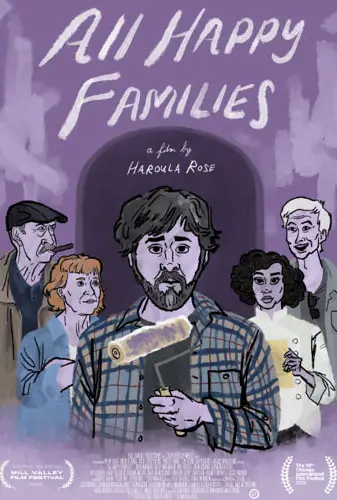 "…dialogue flows authentically..."