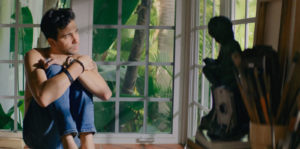 An online blind date goes horribly wrong in directors Carlos Rafael Betancourt and Oscar Ernesto Ortega's abduction thriller, Borrowed. Our tale begins innocently enough with Justin (Héctor Medina) arriving at the home of reclusive artist David (Jonathan Del Arco) for a blind date. Sure, there are a few red flags that Justin should have considered before heading out, such as the man's limited social media presence. Another example is that David's home is secluded in the Florida Keys. But he is a known artist in the area, so how dangerous could this be?
The date begins with the typical pleasantries. Justin brings a bottle of wine. During dinner, the two engage in conversations about their individual lives and vocations. David becomes so enamored with Justin that he asks him to remove his shirt so he can paint his portrait. Things are going well until both reveal they have been doing some stalker-like research on one another. Uncomfortable with the situation, Justin decides to end the date, but David locks the door and keeps Justin prisoner for unknown reasons and an indeterminate amount of time.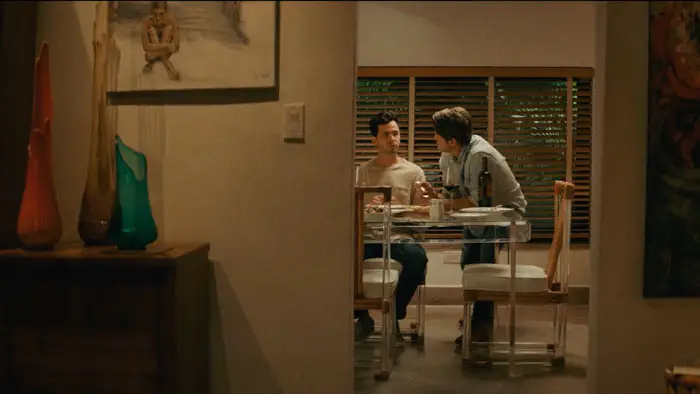 "…David locks the door and keeps Justin prisoner for unknown reasons…"
Borrowed is not your typical abduction story. If you're looking for gratuitous torture porn, you will not find it here. There is physicality but nothing salacious. Instead, the thriller is more like a play in that the thrills come in an intellectual and emotional game of cat and mouse. Throughout the film, David's motivations are held close to the vest. At first, it feels like David hopes to eventually capture Justin's affection with his charm, good looks, and sympathetic story. This tactic seems to work until you realize that Justin is a normal human who doesn't want to live like a trapped animal. Of course, he's simply waiting for the right moment to act.
The film shines because of an intriguing script adapted by Jim Kierstead, Betancourt, and Ortega, from Kierstead's play. The story dives deep into the characters and their motivations on both sides of the abduction. What leads a person like David to take such extreme tactics against an innocent person/object of lust? In turn, we are dropped right in Justin's shoes and asked, what would you do? Jonathan Del Arco and Héctor Medina are simply brilliant and engaging in their nuanced performances. Both roles are complex and constantly shift between the mental state of an abductor and abductee and a chess player trying to figure out the next moves.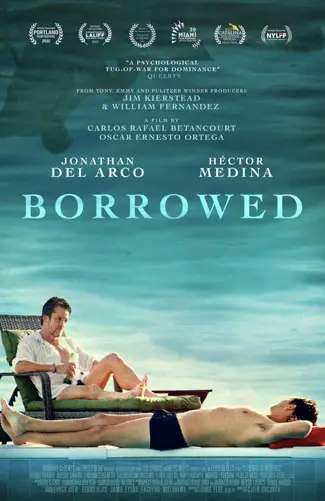 "…falls right in my wheelhouse..."