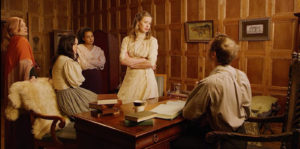 Like most foreign westerns, Liconti shot Bordello in other countries that stand in for the United States. In this case, Canada and Cuba are the lands of choice. The effect is seamless, as the director seems to draw the old west out of the most unlikely places. As one of the characters says, "This is America. Everywhere is in the middle of nowhere." It's a swell-looking picture.
There is a lot of attention to the period costumes by Monika Onoszko, with excellent details and variety. Also, ten-gallon hats off to the frontier art direction supplied by Raey Ang. Mix these ingredients with the engaging script peppered with historically accurate vulgarities by Daniel Matmor, and the results impress. The ambiance is that of a foul-mouthed episode of Little House on the Prairie. Also, the performances are uniformly excellent, with the piping-hot dialogue spread around for the actors to enjoy.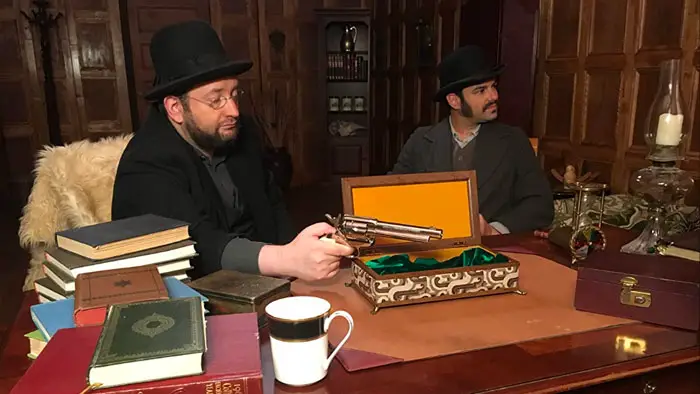 "…, the performances are uniformly excellent…"
While well done, the score by Nicholas Schnier is over-used, as we don't need to punctuate every movement with twanging steel guitars. But, the only fatal drawback to Bordello is the opening credits. They are small, white letters appearing in the corners while cowboys ride to the whorehouse. You may recognize these types of credits from TV movies and shows shot in Canada. Credits like this are tidy. They are also ghastly.
Back in the 1990s, a movie starting with such credits was enough to make someone eject the tape and return it to the store. Also, someone thought shooting the final O in the title, so it spins around, would be a hoot. It is not. It gives off the wrong impression, suggesting that this will be a western comedy (a personal yuck). I know such credit sequences save a lot of money and are traditional for Canadian productions. But, Canada, where is your dignity? There has to be another way.
Productions this high in quality need a proper foyer to greet their guests. And while this does not do that, the proceeding characterization and drama make up for it. In addition, Bordello has given me the taste for more made-in-Canada westerns to moisten my desert-chapped eyes.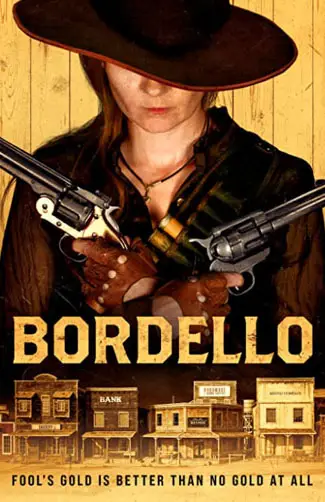 "…a foul-mouthed episode of Little House on the Prairie."