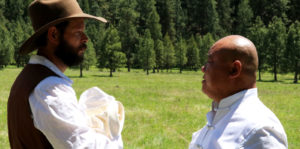 Prolific author L.J. Martin makes his cinematic debut with Eye For Eye. The Western revenge drama, written, directed, and produced by Martin, is an adaptation of his eponymous novel. As such, it presumably is quite faithful to the source material. Does Martin successfully make the leap from one medium to the other?
Sheriff Quint Reagan (Shane Clouse) is out on duty when several men break into his home and kill his pregnant wife. Seeking revenge, Reagan gives up the badge and hunts down those responsible for upending his life. His investigation leads him to Brad "Cattle King" Braddock (John Savage) and his ranch hands. Reagan's quest for vengeance also leads him to Lola (Blanca Blanco) and her son, Tommy (Tucker Werhane), who the ruthless cowboy is controlling. Will killing everyone in his way bring Reagan peace? Can he help Lola and Tommy escape?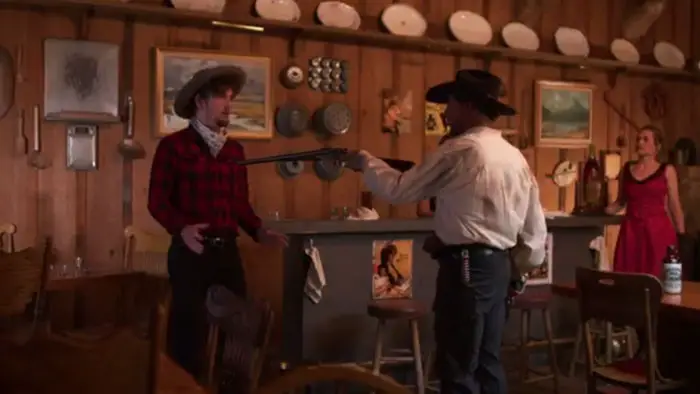 "…Reagan gives up the badge and hunts down those responsible for upending his life."
Two things immediately stand out about Eye For Eye. The first is that Martin had a meager budget to work with, most evident in the film's visual quality and costuming. Given the old West setting, all the garb donned by the various actors is too clean looking to feel authentic, despite the attempts by the make-up department to dirty the characters up. While director of photography Brent O'Connor composes some beautiful scenes, the production can't escape that mid-1990s made-for-television aesthetic.
Secondly is the presence of John Savage. Yes, that is the iconic actor from The Thin Red Line and Bereavement as the big bad Braddock. Unsurprisingly, the constantly working actor with a five-decade career and over 200 credits to his name does a fantastic job here. His anger at how his men killed Reagan's wife is palpable, while, in his own way, it is clear he cares for Lola, even if it manifests itself in vile ways.
It certainly helps that Savage is going toe-to-toe with the charismatic Clouse. The singer makes his acting debut here and is really good. The actor sells the heartbreak and anger at every turn. Throughout the story, Reagan pretends to be other people (a priest, one of Braddock's ranchhands, etc.), and while he doesn't change his personality too much, Clouse makes it believable without being cartoonish.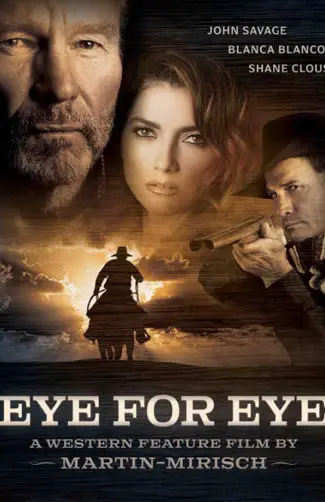 "…if one is a big Western fan, Martin's debut will offer much to enjoy."