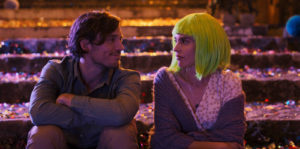 The risk of complacency that comes with crafting a film from a bankable genre is a pitfall that filmmakers often fall into. When it comes to romantic comedies, like Book of Love, there's a built-in audience of individuals ready to don their baggiest sweats and dig into a tub of Ben & Jerry's while parked in front of the TV. But that doesn't mean that audiences don't deserve more than the influx of uninspired works that can come off as a mere check in the box for streaming studios as they fulfill their genre quotas for the season.
What's even more frustrating is when the structure is in place for success, but the execution fails to match the potential. Such is the case for writer/director Analeine Cal y Mayor and co-writer David Quantick's rom-com. In it, we follow hunky Englishman Henry Copper (Sam Claflin), a struggling writer of romance novels that is of the opinion that sex (or passion in general) is an unnecessary addition to the genre. Henry's raison d'être as a novelist is a return to an almost Victorian sense of romance, surely a recipe for a Spartan-like existence as a writer in a generation weaned on Fifty Shades of Grey.
Not surprisingly, his latest novel failed to meet with commercial success. That is until it's translated into Spanish by Maria (Verónica Echegu), an attractive single mother living in Mexico with her grandfather, Max (Fernando Becerril), and young son, Diego (Ruy Gaytan). Taking ample creative liberties, she adds colorful characters and steamy sex scenes without the consent of the author, ostensibly never expecting that the novel would be a success anyway. So, Henry now has to travel to Mexico at the behest of his publisher on an extensive publicity tour. Of course, he eventually learns the truth behind his newfound fame. Aghast at Maria's changes, the two start a contentious professional relationship that ultimately becomes more true to the rom-com formula.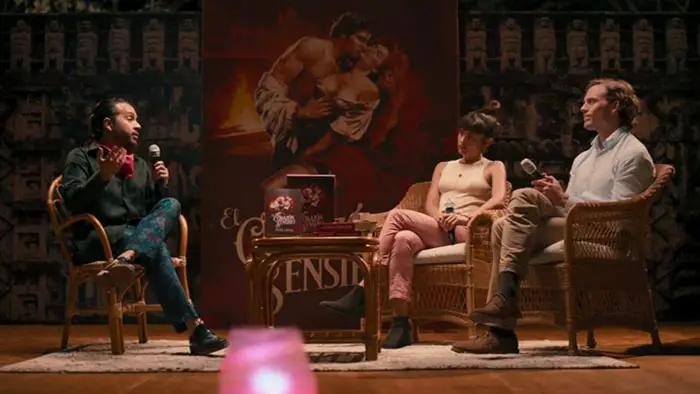 "Taking ample creative liberties, she adds colorful characters and steamy sex scenes without the consent of the author…"
Claflin is obviously the big draw of Book of Love, but such a classically handsome man is unconvincing as an awkward writer with a nonexistent romantic history. Henry is painted as a neurotic character in the vein of classic Woody Allen, but, unfortunately, without any of the incisive dialogue or effective self-deprecation. Claflin can do many things as an actor, but a struggling, almost virginal artist isn't one of them.
Yet, the movie isn't without its charm. Henry and Maria continuously argue about the nature of love and the cultural differences between the UK and Mexico. This admittedly provides an enjoyable degree of levity. But the small amount of chemistry the two leads do have is ultimately handicapped by a wooden script that never quite taps into the requisite emotional beats.
Book of Love is never quite funny enough when it needs to be. Plus, for a film that extols the virtues of modern passion over a measured approach to love, it's surprisingly uninvolved when it comes to the former, quickly cutting away when things become physical, ironically not unlike the chaste books Henry Copper is known to write. Analeine Cal y Mayor has most of the pieces in place for a successful addition to one's romcom playlist, but it's hard to overcome the disjointed nature of the delivery, sadly making one yearn for what could have been.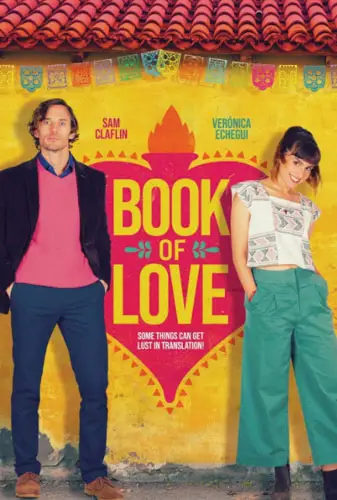 "…isn't without its charm."