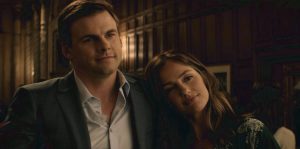 NEW IN THEATERS! When life gets you down, where do you go? What do you do? You empty out your secret stash of $100 bills, hit the road, and race toward your long-time dream to fulfill a lifetime's supply of bliss. At least, that's what characters do in road trip films and shows. They venture through a concatenation of rollicking situations and foreign locations that challenge their ingrained perspectives and beliefs. You can trail the source of road trip projects back to the year 1934 when Frank Capra's pioneering comedy It Happened One Night became an Academy Award winner, followed by National Lampoon's Vacation (1983), Planes, Trains & Automobiles (1987), and Dumb & Dumber (1994). Now the road trip concept is basically hallowed, tinkered with by filmmakers of comedy, drama, horror, and romance. Marc Carlini's She's in Portland doesn't revamp the road trip template in any discernible, let alone consequential way. That said, Carlini finds a smooth enough road to toy with the emotion and distance of this 90-minute journey up the Pacific Coast Highway in an infectiously endearing fashion.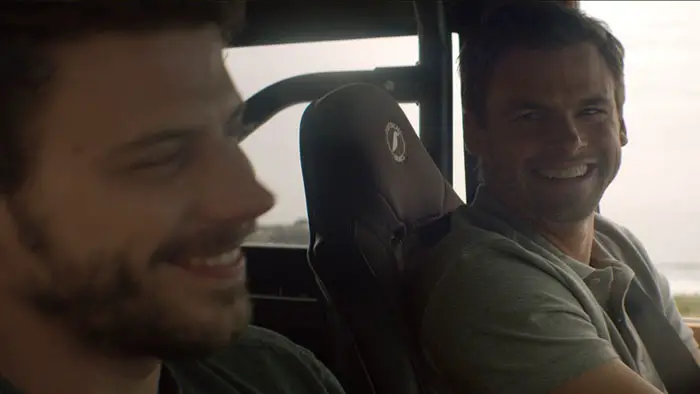 "Wes and Luke encounter fresh faces, heavenly landscapes, and unbridled joy in the form of college parties."
Who are the lost souls seeking adventure, you may ask, that would be Wes (Tommy Dewey) and Luke (Francois Arnaud), two thirty-something college buddies traveling to Portland to face "the one that got away." Wes is a spirited banker growing increasingly weary of suburbia life. On the surface, Wes has it all: a steady and mild corporate job, and a gorgeous wife named Sarah (Minka Kelly), who happens to be his high school sweetheart. Underneath, however, Wes is worried that he lost his mojo. One night, an intoxicated Wes calls up his best friend, Luke, expressing his innocuous jealousy of Luke's exciting career as a music video editor in Los Angeles, and wondering why he hasn't been answering his calls. 
Wes and Sarah attend their high school reunion, hoping to reconnect with old pals, and that's where they run into Maggie (Nicole LaLiberte), a former classmate who asks about Luke. Wes was expecting to see Luke at the reunion since he bought him a plane ticket, but Luke doesn't show. Back in L.A., a dejected and isolated Luke is struggling to find gigs as a music video editor, to the point that he's contemplating whether or not to return to Richmond, Virginia, to work for his dad's waste management company. In a spur-of-the-moment, Wes arrives at Luke's front door, telling him that Maggie was asking about him at the high school reunion, so they should drive to Portland to win her back.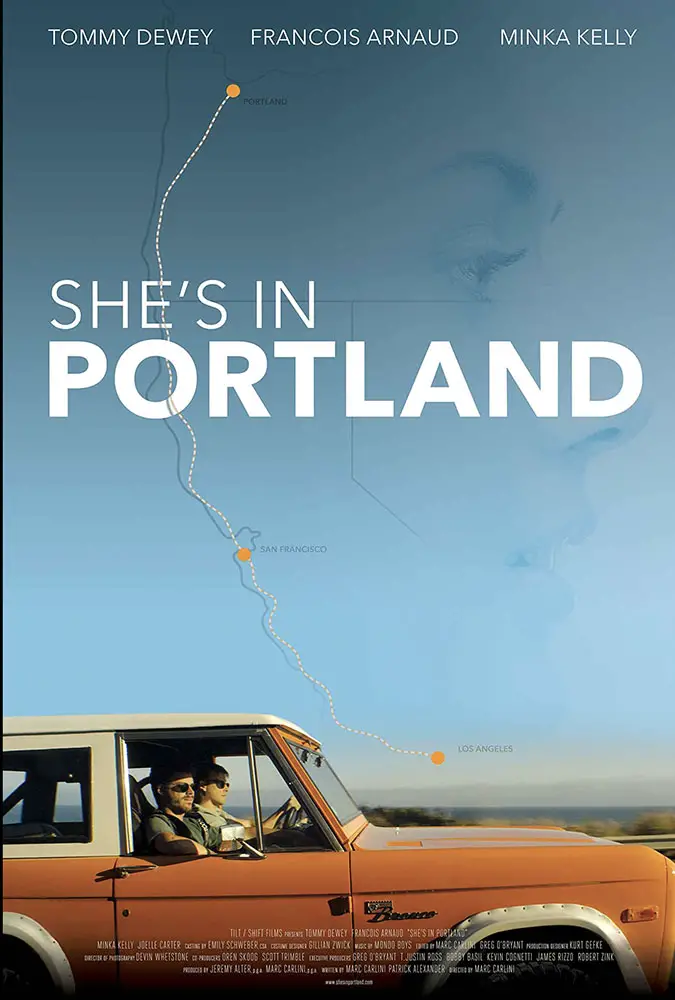 "…both characters are nearing the age of 40, so feelings of regret are beginning to emerge."