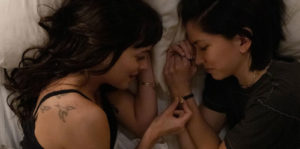 SUNDANCE FILM FESTIVAL 2022 REVIEW! Am I OK? marks the feature directorial debut of Tig Notaro and her wife, Stephanie Allynne. The film, written by Lauren Pomerantz, gives lead actor Dakota Johnson a large sandbox to demonstrate her sizable talents. She turns out to be the strongest element of this otherwise feather-light, coming-out comedy. It's unique in that fact that Dakota's character discovers her sexuality rather late in life. But all other aspects feel rather inconsequential and tonally uneven to register in the brain much longer after watching it.
Lucy (Johnson) and her best friend, Jane (Sonoya Mizuno), have the kind of bond that only age-old friends share. They immediately know exactly what is on each other's minds, their proclivities, pet peeves, and even the endings to each other's sentences. Even Jane's ever-compassionate boyfriend Danny (Jermaine Fowler) dares not come between them.
Jane's boss offers her an opportunity to head a satellite office in her home of London. Jane accepts and breaks the news to Lucy, which causes an immediate fissure in their relationship. Later on, after several shots, Lucy confesses to Jane that she is sexually attracted to women. This is supposed to be a revelation, but it comes as no surprise, as the film shows its hand when watching Lucy recoil from the advances of Ben (Whitmer Thomas) while stoking the sparks she shares with co-worker Brittany (Kiersey Clemons).
"Jane accepts and breaks the news to Lucy, which causes an immediate fissure in their relationship."
During these moments is when Am I OK? feels its most authentic, with Lucy nakedly earnest and Jane lovingly accepting. But the film tries to shoehorn broader comedic elements that carry none of the authenticity of these scenes and veer more toward the broader Apatow comedies of the early 2000s. If the screenplay opted to explore the root of Lucy's meltdown: was it from feeling betrayed by Jane's decision to leave? Long-gestating romantic feelings? Jealousy of Jane's obnoxious co-worker who seems all-too-eager to replace her?
Because the core of Am I OK? feels so personable and intimate. It's jarring when these larger-than-life elements are introduced. The always-welcome Sean Hayes has a cameo as Jane's boss but plays it rather broadly and feels as though he walked in from a separate film. It's even more noticeable with Jane's selfie-obsessed co-worker Kat (Molly Gordon) pops in. She's amusing and full of energy but throws off the balance of the more emotionally sober tone.
These inconsistencies don't tip the scales overall, though, as the film's tender tendencies prevail, thanks primarily to Johnson's earnest portrayal. Lucy is a woman who has spent her life merely wandering aimlessly, looking for a connection as strong as the one she shares with her best friend. Like Lucy, herself, Am I OK? does not really discover itself until much later, but once it does, it confidently strides to its conclusion.
Am I OK? screened at the 2022 Sundance Film Festival.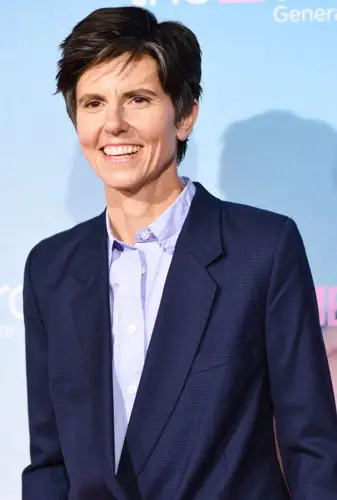 "…[Dakota Johnson] turns out to be the strongest element..."