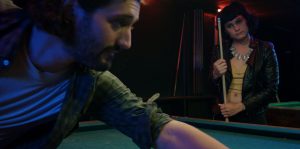 The premise of About Pie, which follows the pie-loving, twenty-something protagonist as he goes on several strange and diverting first dates, is straightforward and proudly absurd. The lead character, played by writer-director Joshua M. Lester, is only ever known as The Pie Guy, given how he takes all of his first dates to eat pie. There is romance, along with the aroma of blueberry and apple pie, lingering in the air.
Modestly amusing and occasionally endearing, the indie comedy centers on numerous pie dates. Throughout the dates, there is mention of asexuality and astrological signs. Lester himself is met with subtle hostility and all-embracing awkwardness. These scenarios are played for laughs, and the laid-back humor is sporadically effective.
The humor is hit-or-miss depending on who is delivering the dialogue. The inflated dispositions of friend Garret (Greg Hirshland) and high school crush Jackie (Amanda Westlake) are needlessly overdone, taking away from Lester's learned clumsiness and equanimity in the role of the pie-loving millennial. His performance is more natural and engaging, which, in turn, vivifies the delivery of the quirky dialogue. In one scene, Pie Guy goes off on a tangent about the Star Wars battle between the Ewoks and stormtroopers. The filmmaker makes the lines feel organic while overtly alluding to the fact that he is prone to overthinking or distracting himself from what he is perturbed about.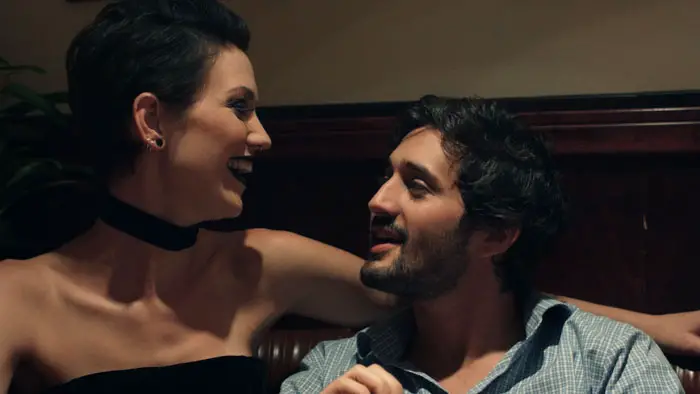 "…the pie-loving, twenty-something protagonist…goes on several strange and diverting first dates…"
As the dates progress, Pie Guy is left without that vital romantic connection. The only constant is his love for pie. Lester's character has no trouble getting first dates but feels that every relationship he ever had was merely micro. He regularly seeks advice from a therapist (an eloquent Colette Freedman), who suggests that he should embrace the fleeting relationships. Hence why About Pie is basically a compilation of first dates — and that's not necessarily a bad thing.
Lester knows exactly the kind of film he's striving for. The movie is an awkward comedy with boisterous side characters, zany misadventures, and light romantic musings that drive the story forward. That being said, it never evaluates romantic relationships on a deeper level. The narrative almost actively avoids doing so, which is oddly admirable yet unavailing in the long run. Lester's characterization of his pie-loving persona is relatable yet partial, primarily because there isn't that moment that convincingly untangles the protagonist's feelings. Instead, he's always preoccupied with pie, which is comical in and of itself, but awfully distracting, especially when thorny romantic scenarios fuel the humor.
The film is well-made with sensible set designs and unfussy cinematography. The numerous cafés and apartment spaces are nicely exploited by Lester's mellow direction and postmodern architecture. It does feel like a snapshot of a millennial's complicated love life.
About Pie offers up a batch of entertaining characters and uncomfortable first dates. Lester strikes a unique balance by documenting the man's quest for romance while concurrently emphasizing his undying love for pies. Howbeit, his passion for pie can often taint the recipe of this indie comedy, veering toward outlandish territory and undervaluing the pathos linked to Lester's portrayal of a young man seeking connection. Even so, the movie is more delectable than it is unpalatable.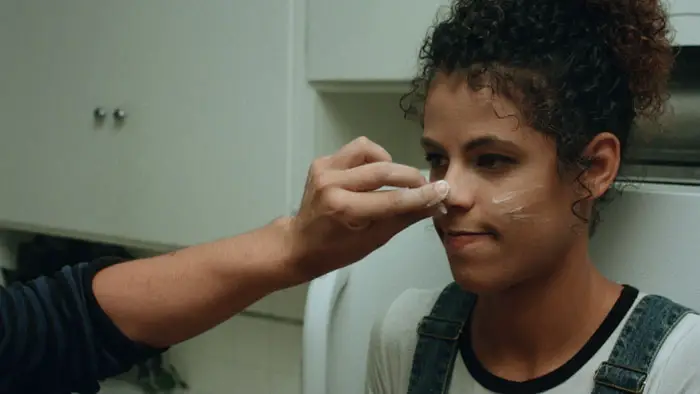 "…amusing and occasionally endearing..."