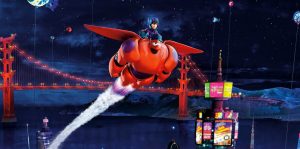 Big Hero 6, directed by Don Hall and Chris Williams, is Disney's first attempt to bring any intellectual property from Marvel Comics to the big screen — even if it's not a part of the 616-universe. Hiro (Ryan Potter) is a robotics genius and chooses to languish his life away building champion robots. His only family is his brother Tadashi (Daniel Henney) and Aunt Cass (Maya Rudolph). Seeing wasted potential, Tadashi takes his younger brother to his research lab at the university. There Hiro meets Wasabi (Damon Wayans, Jr.), Go Go (Jamie Chung), Honey Lemon (Genesis Rodriguez), and Fred (T. J. Miller). Tadashi also shows off his latest creation, Baymax (Scott Adsit), a personal medical robot.
Determined to work and apprentice under these geniuses, Hiro presents his latest invention known as Microbots at the university's technology expo. Hiro's work catches the attention of greedy capitalist Alistair Krei (Alan Tudyk), but the kid refuses to sell his technology. Instead, he chooses to attend the university and work with Professor Robert Callaghan (James Cromwell).
Tragedy strikes when Tadashi and Callaghan are killed in a fire at the expo. Discovering it was more than an accident and seeking vengeance, Hiro reconfigures Baymax to become a fighting machine and enlists his friends to help uncover the truth. Hiro designs armor and weapons which complement everyone's strengths. Thus the titular team is born.
The heart of Big Hero 6 is about believing in yourself and encouraging others. Hiro is a young man with no direction until his brother takes an active interest in his future. Tadashi sees his brother's potential and refuses to give up on him. Unfortunately, after his brother's death, Hiro's biggest cheerleader is gone, and his last creation, Baymax, serves as Tadashi's only legacy. Surprisingly, for a family-oriented production, screenwriters Jordan Roberts, Robert L. Baird, and Daniel Gerson also take a deep, touching look at how grief affects people and what it takes to learn to deal with that heartbreak and pain.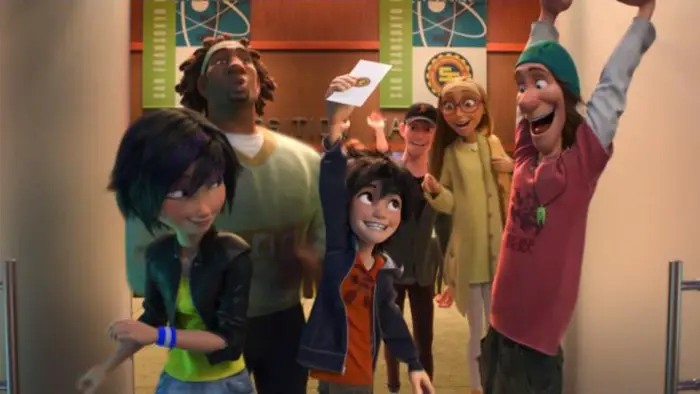 "…Hiro reconfigures Baymax to become a fighting machine and enlists his friends to help uncover the truth."
Baymax is the highlight of the film. He is a robot whose sole purpose is to help and heal the sick. His take on real-life is the subject of hilarious moments throughout. The fist bump will never be the same. Adsit's delivery is spot-on, giving each line the right amount of emotion, be it humor, joy, or drama.
Big Hero 6 looks breathtaking. The movie is set in San Fransokyo, which is a blend between San Francisco and Tokyo. The city mimics the layout and architecture of San Francisco, and the cultural overlay and cherry blossom accents are reminiscent of Tokyo. The mashup is beautiful, and a fly-over sequence, with Hiro on Baymax's back, showcases the unique setting wonderfully.
The story shows off the complexity of its comic book origins as Disney successfully brings the comic book to life. People are not either good or evil, but everyone has a personal reason and motivation for the choices they make. Thus, the revelation of the villain's identity is both predictable and surprising at the same time. The parallels between Hiro and who the big baddie ultimately is and their rationale for their actions are undeniable and gives the film emotional resonance.
If there is any complaint to be laid against Big Hero 6, it is that the team itself takes a back seat. The story is primarily about the relationship between Hiro and Baymax. This is not a negative comment because the relationship between the boy and his robot is endearing and effectively told. As evidenced by the ensuing show, people responded to that and liked the team as a whole.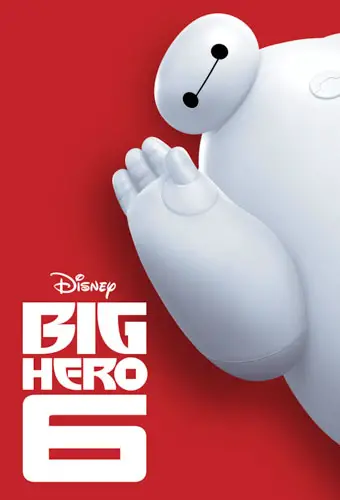 "…successfully brings the comic book to life."