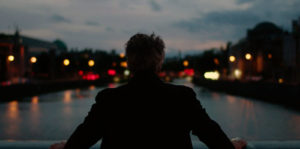 Detective/mystery movies are on the uptick after the hit Knives Out, not to mention the popularity of true crime shows and podcasts. Does writer/director Fintan Connolly's Irish film Barber, co-written by Fiona Bergin, capitalize on the genre's popularity? Yes and no.
The film follows veteran character actor Aidan Gillen as private investigator Val Barber. He's hired by a wealthy widow named Lily Dunne (Deirdre Donnelly) to find her missing granddaughter, Sara (Isabelle Connolly). Val usually deals with less intense cases like insurance fraud, but times are tough, and the money is right.
I say yes and no for Barber being able to please mystery fans because the film is slow-moving, even by the standards of a usually slow-burn genre. The story moves like molasses. Some viewers, such as I, can handle that, but others will not because the runtime of an hour and a half feels much longer than it actually is.
The film is set during the COVID-19 restrictions, so you'll see a lot of masks and not too many people in one scene together. Again, that is what it is, albeit a reminder of less-than-happy times can have an unconscionable psychological effect on audience members. It's a time capsule on a micro-budget but done quite well for the circumstances.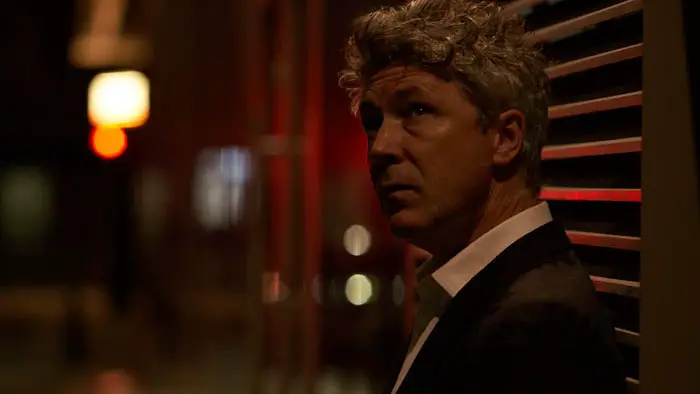 "…[hired] to find her missing granddaughter…"
The problem that I do have is the way it handles the mystery and personal life of Barber. There's a seemingly significant focus on the P.I. being bi-sexual, and it comes off as more distracting than natural. There's a side story about his daughter Kate (Aisling Kearns) and ex-wife Monica (Helen Behan) having to deal with it. However, this detail doesn't bring the emotional impact it could have. The mystery also feels like it's wrapped up in a neat, unsatisfying bow by the end of it all, reminiscent of a weekly crime show.
Aidan Gillen is what makes Barber ultimately worth watching. I've noticed him stand out in smaller roles in Game of Thrones and the underrated Sing Street, but he proves that he can carry a leading role here. I wish the story had offered him more to work with, but the actor shines as the archetypal flawed gumshoe. The man has that classic Humphrey Bogart-like presence where he can give a range-filled performance as a character that may have otherwise been one-dimensional in the hands of lesser actors.
With some more focused writing and tighter editing, I see this becoming a popular franchise because of what Gillen brings to the table. Knives out it is not, but it doesn't have to be to find its niche within the genre. But another positive is that despite being shot during the pandemic, it looks amazing and showcases some beautiful spots in Dublin. Director of photography Owen McPolin excellently captures the isolation and beauty of the land the detective ventures through. This is not surprising given his work on stunning-looking shows such as Vikings.
Barber may not be a mind-bending mystery, but Aiden Gillen's performance and the cinematography elevate it to something worth seeing.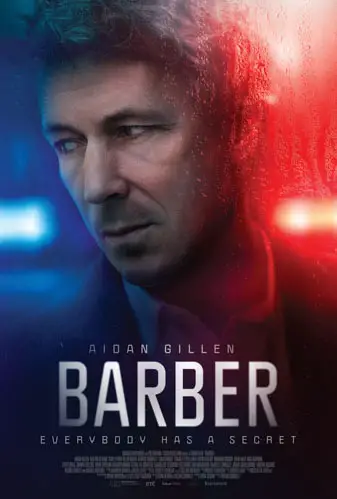 "…I see this becoming a popular franchise..."