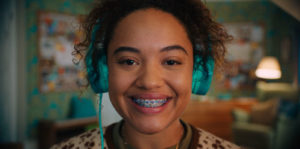 SANTA BARBARA INTERNATIONAL FILM FESTIVAL 2023 REVIEW! Mystery movies and true crime podcasts have been all the rage in recent years. As such, I expected writer/director Sophie Kargman's Susie Searches, co-written by William Day Frank, to be in the same kind of mold as Missing. Instead, I was shocked to learn that through twists and turns, this is more of a character examination of the effects that social media and fame can have.
The story centers on Susie (played exceptionally by Kiersey Clemons), an awkward college student. In order to bolster her social media status and true crime podcast listeners, she takes the opportunity to solve the disappearance of her missing classmate Jesse (Alex Wolff, who also does a fine job). Susie is able to solve the mystery and save Jesse from his captivity in a basement.
This makes the braces-wearing Susie and Jesse instant media sensations. All of the adoring social media commentaries and exploding podcast numbers give Susie an endorphin rush. School president Andrews (Geoffrey Owens) is also quite thrilled at the prospect of boosting the school's status and is ecstatic about booking the kids on a national morning news program.
Susie Searches features an excellent supporting cast, starting with comedian Jim Gaffigan as bumbling Sheriff Loggins. Meanwhile, Deputy Graham has a pension for busting Susie's chops and is played by David Walton. Rachel Sennott is Jillian, who works with Susie at a fast food joint and hates their strict boss. Ken Marino fills the role of said manager, whose named Edgar.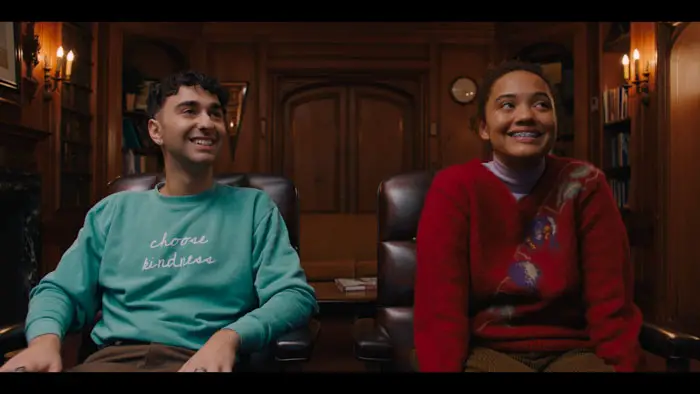 "Susie is able to solve the mystery and save Jesse…"
There's no doubt that social media has changed our culture. It was designed to be as addictive as gambling, and it worked. Most of us are on our phones constantly, checking to see our likes and what others are up to. It's interesting to see where it ultimately takes the characters in the film.
I enjoy a good twist as much as anyone, and I appreciate originality in filmmaking. That being said, sometimes it doesn't always serve the story. I won't give anything away, but I will say that the twist here didn't feel satisfying in the way that a traditional story may have. On top of that, the clues gave away the twist too soon for my taste.
Due to that, Susie Searches becomes more of a comedic thriller than a mystery. Throughout, other characters try to solve what has already been revealed to the audience. Sheriff Loggins is completely cold on the trail, so he enlists Susie's help while the media makes fun of him for being unable to solve it on his own.
Despite my gripes, Susie Searches is still an interesting movie that is built on the brilliant performance of Clemons. She displays range and the kind of charisma that is required to be a leading lady. Likewise, Wolff is affable as the grateful-to-be-alive teen who is adjusting to his newfound fame. The lack of a mystery made me feel like I went out for ramen noodles but instead ended up with a burger, which was still satisfying, just different than I anticipated.
Susie Searches screened at the 2023 Santa Barbara International Film Festival.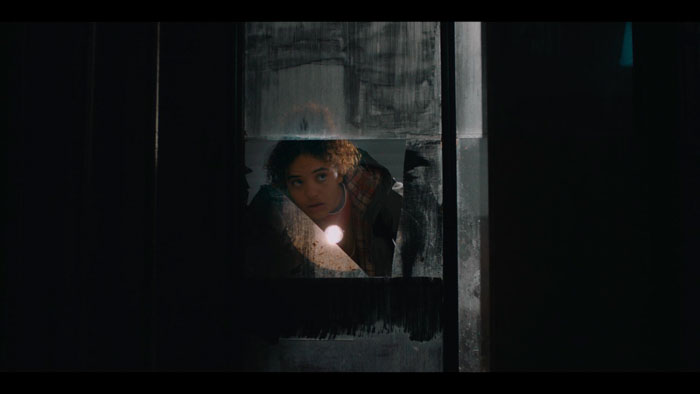 "…built on the brilliant performance of Clemons."