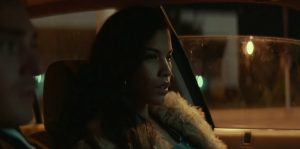 With all that out of the way, Baby Money delivers where it counts: sheer, visceral thrills and intensity. While the stakes might not be as high as the filmmakers would like, there is a palpable danger that lurks at the edges of every frame. The audience is riveted, waiting to see what creative solution Minny comes up with to get out of this or that jam. It is all genuinely exciting. While a cliche of the genre, Gil's levelheadedness versus Dom's insanity is perfectly written to give viewers an understanding of each character while adding to the prevalent threats.
The editing is flawless, jumping between both stories in a way that amps up engagement and never interrupts the flow of one scene for the sake of the next segment. In one especially harrowing moment, Gil overhears a conversation Minny has with a mark (to get a new car). The way Walpoth and Bassilli go back and forth between the two locations makes each word so tightly drawn it is almost unbearable.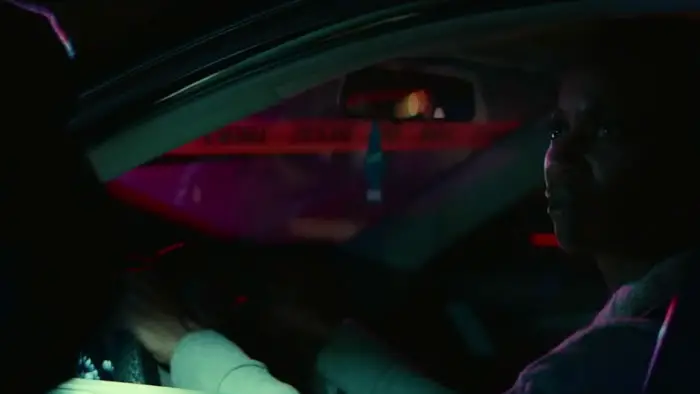 "…Danay delivers one of the best performances of the year…"
But, Baby Money is truly about its characters, thus no matter how exciting, it lives and dies by the acting. Luckily, the cast is up to the challenge. Despite looking older than I am, Vernon Taylor III does do a good job as Chris, as his chemistry with his on-screen mother is very good. Simpson brings a real resolve and nurturing state to Heidi. Kern is fun as the madcap Dom, always keeping the audience guessing as to his next move.
Michael Drayer's portrayal of Gil allows the audience to see the logic of the initial plan. But really, the film belongs to one person and one person only: Danay Garcia. Not only does the story revolve around Minny, both emotionally and plot-wise, but beat by beat, Garcia owns every scene she's in. So even though the narrative does not flesh out motivations properly, there is never any question about why Minny does what she does because the actor is that good. In fact, Danay delivers one of the best performances of the year and elevates the words on the page and each cast member by just being in the same scene.
Baby Money is not without its faults, as the desperate situation the characters are in that leads them to rob a house is not fully felt. And calling Taylor III a child breaks the illusion every film tries to hold over audiences. But the directors excitingly deliver the promised thrills while the score builds the tension wonderfully. Most importantly, the cast is excellent, especially Danay, who anchors the plot with emotional honesty.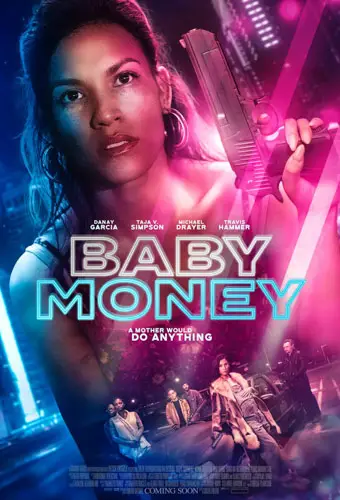 "…the first few minutes...much like the prologue of Speed, could be its own film"