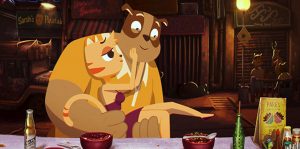 FANTASIA FEST 2021 REVIEW! Hayop Ka! The Nimfa Dimaano Story is a send-up of popular telenovela and relationship call-in radio shows that dominate Filipino entertainment. The animated movie, written by Manny Angeles, Paulle Olivenza, and director Avid Liongoren took several years to complete, as this was an independent project. The question is, if one is unfamiliar with the tropes and cliches of what is being parodied, does the animal-starring production still work?
Nimfa (a cat; Angelica Panganiban) works at the perfume/cologne counter of a department store. Her boyfriend, Roger (a dog; Robin Padilla), is the janitor there, and the two often take frequent dalliances before/during/after their shifts to have some fun in the backroom of the shop. However, Nimfa does not feel entirely fulfilled in their relationship, as Roger's idea of a romantic night out is to eat out at a bargain bin restaurant, utilizing its buy one, get one special.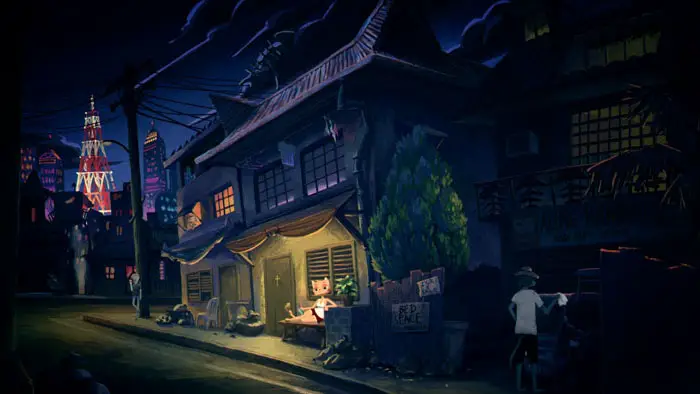 "…Nimfa is torn between her two lovers and is wracked with guilt over cheating…"
But, one day at work, she helps the very successful, very good looking Iñigo (a dog; Sam Milby), who is looking for a birthday present for his mother. The two have instant chemistry, and Nimfa's imagination gets the best of her. However, it isn't long before that fantasy becomes a reality and Iñigo whisks her away to his lavish getaway estate on the beachfront. As the two grow closer, she's introduced to those in his orbit, including his doorman Jerry (a frog; Empoy Marquez) and Iñigo's family. Now, Nimfa is torn between her two lovers and is wracked with guilt over cheating on Roger. Unfortunately, her family life isn't helping matters, as her sister is keeping a big secret.
The phrase "hayop ka" means "You animal!" which is a put down in the Philippines. It can also be used as a profane insult, quite similar to "son of a bitch," giving the title multiple meanings. The male leads are literally sons of b*****s, as they are dogs. Everyone is an animal, so "you animal" is both literal and hints at the sexual escapades of the central trio. I only know this because the film began with an introduction explaining its origins, production history, the context of the telenovela's popularity in its home country, and the title's meaning. But, of course, this is just the title, and the real meat and potatoes come in the final product.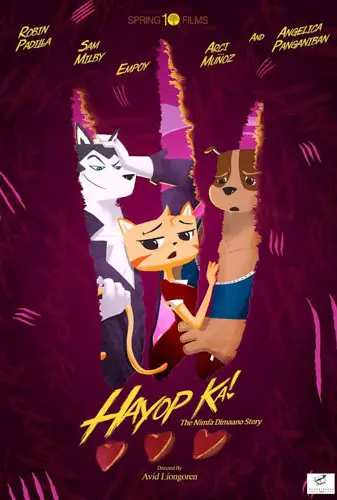 "…might seem like this is a furry's dream come true..."