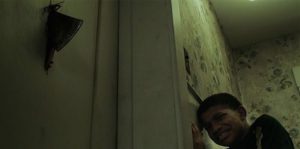 NEW TO SHUDDER! Movies can force viewers to confront rather dark or uncomfortable things. I am not just talking about the blood and guts that one might find in a Hostel-esque film. No, I am referring to movies that put the ugly side of humanity on full display, exploring why or how such cruel actions can take place. The Boy Behind The Door, written and directed by David Charbonier and Justin Powell, is about child abduction and sex trafficking. Understandably, that subject might put some audience members ill at ease; however, the filmmakers upend the usual tropes and create something intense, visceral, and engaging.
Teammates Kevin (Ezra Dewey) and Bobby (Lonnie Chavis), both around 10-years-old, are warming up for a game when they are suddenly knocked unconscious. Bobby wakes up in the trunk of a car but eventually escapes. As he makes a run for it, he hears Kevin scream. Bobby stops in his tracks, decides to save his best friend, and sneaks back into the house. Now, he has to track down his friend, evade the kidnappers, and get the two of them out alive.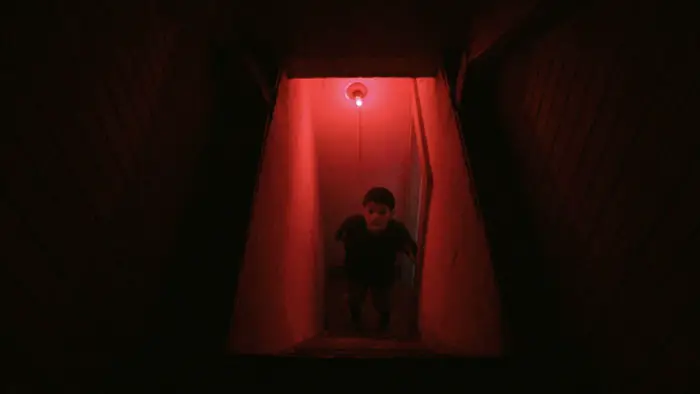 "…has to track down his friend, evade the kidnappers, and get the two of them out alive."
Powell and Charbonier make their feature-length debut with The Boy Behind The Door and hit it out the park. The screenplay has minimal dialogue, but what is there is realistic and engaging. The desperate actions taken by Bobby and Kevin make sense in context and given their young age. Their friendship, the entire backbone of the thriller, is authentic, and their emotional bond is never in question.
It certainly helps that Dewey and Chavis are perfectly cast. Kevin's meek nature and timidity make sense, given the unbelievable situation he finds himself in, and Dewey brings that heartbreak and fear to vivid life. Chavis, as the action-prone Bobby, is the secret weapon that makes the entire film work. Yes, he occasionally makes too much noise or does not entirely think things through (once a captor is down, remove their weapon), but the actor ensures that his tenacity and resolve are never in question. The two also deliver in a big way during the numerous, quite brutal, action scenes.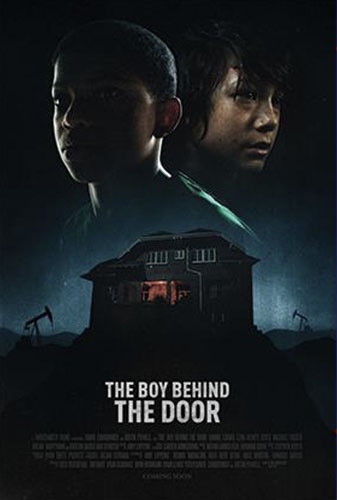 "…much like the fairytales by the Brothers Grimm, there is a lesson about finding your own strength..."