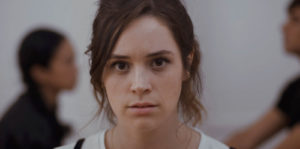 In the wake of the WGA and SAG strikes, I'd like to say this is a wonderful time for non-union indie films to flourish and thrive. 1960, when the last strike of this kind took place, was the advent of the French New Wave, and Truffaut, Godard, etc., getting their chance to screen their movies across the United States. While we don't have international markets yet vying for our screens, we do have filmmakers who have made strong shorts and have been offered an opportunity to make a feature-length feature. Theater Camp is one such example, and the film I shall be reviewing today, director Sophie Castuera's August at Twenty-two, is another.
This is screenwriter Ali Edwards' acting showcase. She plays Cal, an aspiring actress fresh off her BFA in acting. She's young, gorgeous, and everyone in New York City is prepared to offer her an audition. She shares a studio apartment with her BFF Bobby (Jorge Felipe Guevara), a gay busker in Central Park. Cal's paying job is a nanny gig service, providing top-shelf services to the spoiled and indulged urchins of Park Slope and Manhattan. Life is messy but fun for Cal.
Events come to a head when Cal spends a day modeling for Jacob's (Clay Singer) girlfriend, Emily (Lily Kay). Spending a loopy summer evening together, she captures footage of the luminous Cal all over mid-town New York, and feelings start to emerge. Soon after, a fight erupts between Jacob and Emily, and the next thing you know, Cal is considering making a move and asking Emily out. This is where the messiness kicks in, for young people in their twenties fail to understand how you must end a relationship before initiating the next. Jacob is making the situation even messier by wanting to experience an open relationship and looking for other women while being attached to Emily.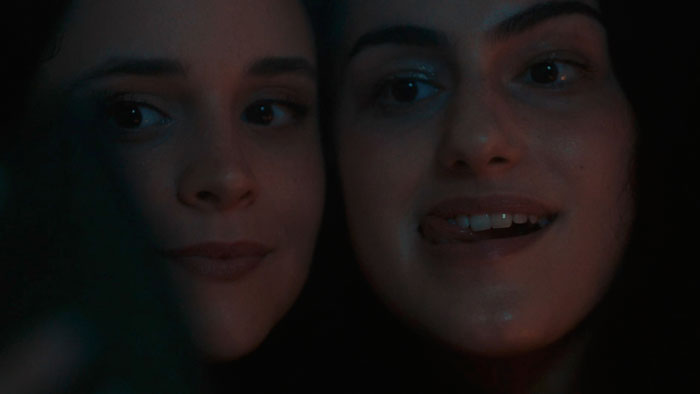 "…a fight erupts between Jacob and Emily, and the next thing you know, Cal is considering making a move…"
All this might be tedious were it not for the vivacious, high-energy presence of the actors. They are all invested in August at Twenty-two. While a movie surrounding a great many conversations concerning the relationship dynamics of Emily, Jacob, Cal, and Bobby, these conversations experience the full warmth and generosity of young adults who mean no actual ill will towards each other. They simply are muddling along, trying to figure their lives out. Granted, that's what we all do in our respective lives. There's something alchemical about witnessing young, beautiful people have relationship drama.
Castuera's two prior shorts provided her the opportunity to direct this as her first feature-length drama. There's a deeply comfortable dynamic between the actors and the director. This feels like an extension of a personal, collegial warmth. Also, it's very pretty, and I wasn't bored throughout the 82-minute runtime.
August at Twenty-two is a fantastic actor's showcase. This is a lovely little picture concerning the burgeoning potential relationships of people in their twenties during the month of August. If this sounds like it is for you, seek it out.
For more information about August at Twenty-two, visit the Lady Parts Productions website.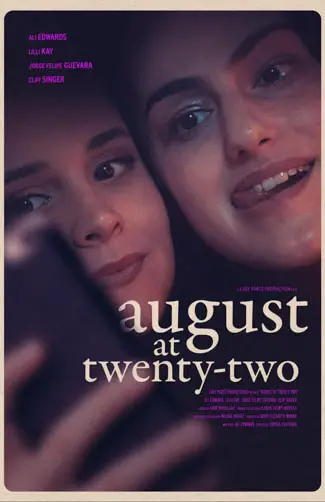 "…a fantastic actor's showcase"