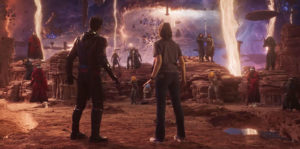 First, let's be clear. Ant-Man and the Wasp: Quantumania is not an Ant-Man movie. This is, instead, chapter one of the Kang Dynasty series. What you love about the first two is nowhere to be seen, like Luis, Kurt, or Dave. Also, 98% of the film takes place in the CG-built Quantum Realm. Superhero stories are ultimately about ordinary people given the ability to do heroic things. The story of Scott needing to step up and save the world is a very thin story thread and takes a back seat to the vital introduction of Kang and his ultimate plan of world domination, thus selling the rest of the films in Phase 5.
My one positive is that it's fun and action-packed. There's a lot of Ant-Man action, and (spoiler alert) good triumphs over evil. But in the end, I found myself bored and unable to connect with this weird world. Much like The Fast and the Furious, the majority of the action is computer-generated, and like the Star Wars prequels, everything is shot in front of a green screen. It works in Avatar because at least it is a world we can relate to by giving us a heightened idea of the evolution of nature, but there is nothing in this realm that resembles Earth. See my review of Strange World, which had the same problem. The Quantum Realm is not a world we can relate to enough to be interesting. It's a land full of crazy characters, and there's a war between the aliens of the realm and Kang's empire. That's it.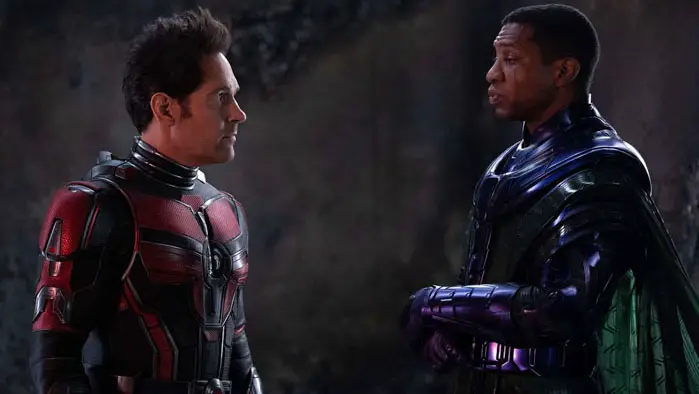 "…fun and action-packed."
The bottom line is that first third of Ant-Man and the Wasp: Quantumania is fine, but fatigue sets in for the rest of the film. This does not bode well for the upcoming MCU films, especially The Marvels. Pfeiffer gives a stand-out performance as our heroes guide in the Quantum Realm. We're going to see a lot of Jonathan Majors in the MCU, and he stands out as the next big bad. I'm looking forward to seeing what's next for him as Kang. Of course, that is revealed in the ending credits. All that said, I just wanted an Ant-Man movie, and what I got was a CG-heavy action adventure that just tired me and left me feeling disappointed.
However, all is not lost. I think the box office will reflect that the movie is fun and, ultimately, successful. But I was looking for something deeper, some commentary on humanity, and this isn't it. Well, unless you're a fan of socialism. Ant-Man and the Wasp: Quantumania is fast-food when audiences demanded a five-course meal.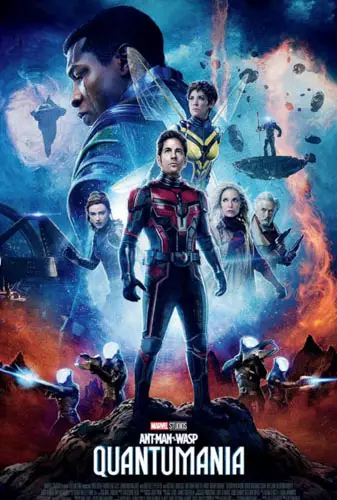 "…fast-food when audiences demanded a five-course meal."