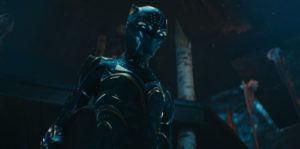 To say Marvel's phase 4 has been a complete clown show is an understatement. With subpar Disney+ shows and movies that suffered from terrible writing and direction, even the most die-hard MCU fans had lost faith in any future projects. Then during San Diego Comic-Con, we were given a peek at Black Panther: Wakanda Forever, and suddenly, like an adrenalin shot in the arm, we allowed ourselves to get excited.
We all knew the sequel to the monster-hit original was coming, but none of us knew what that would look like having lost its leading man and heart of T'Challa, Chadwick Boseman, to colon cancer in 2020. Some of us didn't even want a sequel without him. Some wanted the character of T'Challa recast. But more than anything, we just wanted the movie to be great and honor Boseman. So even with all of the rumors and bad press coming from the set, Letitia Wright's anti-vaccine stance, problems on-set, and just the difficulty of shooting during the pandemic, there was still hope that director Ryan Coogler could pull off magic one more time, even without Boseman there to be the emotional core.
"Blaming the Wakandans for T'Challa exposing Vibranium to the world, Namor swims to Wakanda and threatens Queen Ramonda…"
THE STORY OF WAKANDA FOREVER
Wakanda Forever takes place somewhere after the events of Avengers: Endgame. It starts with a very manic scene of Shuri (Letitia Wright) in her lab trying to find a cure for a mystery virus that T'Challa is dying from. Unfortunately, she fails to save him. After the funeral, there is a one-year time jump, and Wakanda is at odds with the U.S. and other nations for their unwillingness to share Vibranium with the rest of the world.
During a Black Ops mission in the depths of some unnamed ocean, a U.S. military scientist, using a prototype machine capable of detecting Vibranium, disturbs an ancient underwater city called Talocan. They are then attacked and killed by the warriors of Talocan, who are led by King Namor (Tenoch Huerta Mejía). Blaming the Wakandans for T'Challa exposing Vibranium to the world, Namor swims to Wakanda and threatens Queen Ramonda (Angela Bassett) and Shuri with war if they don't bring him the scientist who created the prototype detector. The problem with this is that the scientist is a 19-year genius college girl named Riri Williams (Dominique Thorne). Not wanting the girl to die, Wakanda decides not to give her to the Talocans, so the nations go to war. And to add to this, the running theme is Shuri dealing with the grief and guilt of losing her brother.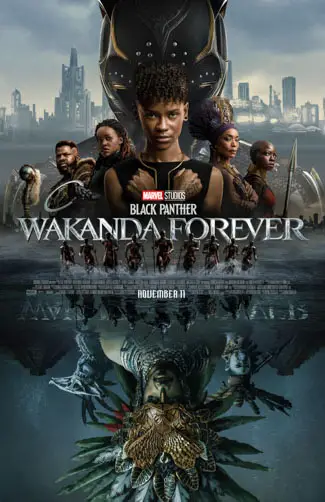 "…an enjoyable watch at times and really rough at other times."