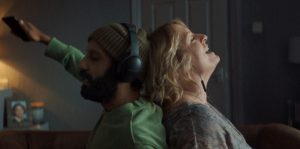 AFI FEST 2021 REVIEW! Ali & Ava, written and directed by Clio Barnard, follows Ali (Adeel Akhtar), a friendly neighborhood landlord in a multicultural British city. He is an optimistic, kind, and talkative chap going around the working-class area he lives in to collect rents from his modest apartments while helping out the tenants with more than simple house fixes. In addition, he offers his service as an occasional babysitter and often brings the kids to and from school.
One torrential day, as he is on school pick-up duty for his friend's daughter, he decides they should bring the teacher's assistant, Ava (Claire Rushbrook), home too, so she does not have to wait for a bus in the heavy rain. She doesn't want to impose, but Ali's enthusiastic insistence convinces her. They get to know each other during the ride and discover that they have a lot in common. Chiefly they care about people, their families, and communities. Above all, Ali and Ava find kinship in their shared passion for good music even though they like different genres.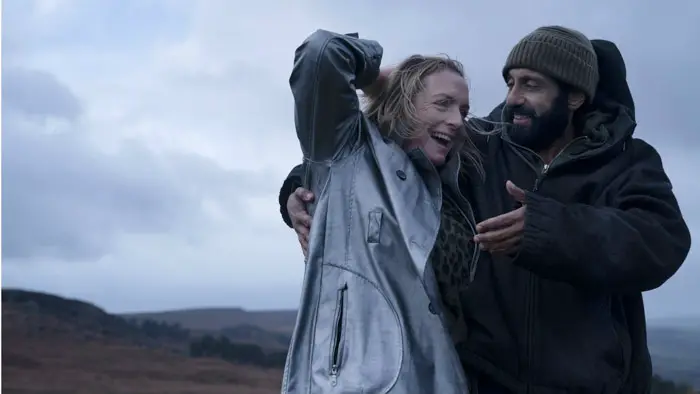 "…Ali and Ava find kinship in their shared passion for good music…"
As they are approaching Ava's rough turf, a bunch of very young children throws rocks at them. Ava feels bad for Ali and wishes to teach these youngsters without manners a lesson. However, this is when Ali reveals himself to her as an awesome guy who, instead of being mad at the kids for wanting to hurt him, decides to pump up the radio volume. Then, in the best scene of the feature, Ali's infectious energy and vibe, which can be seen in moments throughout Ali & Ava, truly shines so bright here that Ava knows that she has to let Ali into her life.
And so, our two protagonists slowly learn about each other, talk candidly about their backgrounds, current situations, their feelings, and everything else in between. Despite being worlds apart and tensions from both families judging them for various reasons, they become close and soon realize that they still can find unexpected romance at their ages and in their situation. Thus we wish melancholic and poetically moody complex relationship drama would not only be about stylish, posh, and hipsterish youthful and runaway-model-like characters. We need more projects filled with people like Ali and Ava.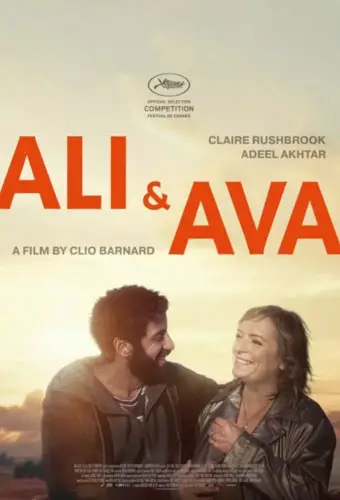 "…has a little something for everyone..."