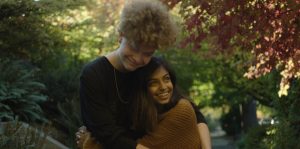 Young Hearts is a sweet and touching coming of age film produced by the Duplass Brothers, Jay and Mark, and co-directed by Zachary Ray And Sarah Sherman, who also wrote the screenplay. Although many of us may want to keep our formative years in the past, this romantic drama may bring you back to those awkward and precious moments of becoming a young adult that are impossible to forget.
Set in pre-pandemic Portland, the movie packs a velvet punch on romance that leaves you thinking beyond the screen with a great indie music track to support it. This well-crafted and unpretentious Generation Z story about neighbors who find first-time love and all the issues that come with it is a heart stealer, and it captures, to a fault, young adult emotion and beauty without pop culture or mainstream Americana getting in the way.
Harper (Anjini Taneja Azhar) and Tilly (Quinn Liebling) find each themselves in a relationship that no one supports—not their friends, parents, nor their siblings. Harper is a smart, beautiful, and very ethnic-aware young woman, having been adopted from India with her brother, Adam (Alex Jarmon). Despite her feeling awkward and curious at the same time, Harper handles well enough. She is careful in understanding what is happening with her first love as she develops in mind and body. She also stands on her own, figuring out how relationships work with boys, girlfriends, and parents—all of which are new struggles that she questions.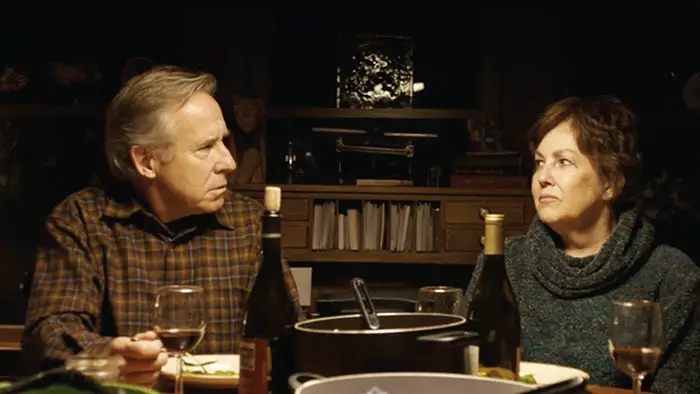 "Harper and Tilly find each themselves in a relationship that no one supports…"
Theater stud Tilly, who is a year older and Adam's best friend, is also understanding the meaning of becoming a young adult having to deal with his own social boundaries looking for something beyond what exists. Although Portland is not necessarily a prominent entity to the film, Harper's parents and Tilly's father characterize a Portland sentiment to openness and awareness in their own special, cooky, and geeky way.
Like typical teenagers, who find beers and smoke pot in the basement and have seemingly tough conversations with few words, the two lovebirds evolve, as does their attachment to one another. In beautiful fall weather, they walk down their street, meet in parks, hike on trails, and talk in bed, which all tug at the heartstrings that make you reminisce. The mood is simple but poignant. Scenes of the two watching each other and the weird social moments at school are all too familiar. However, a young Indian woman's convictions are well played by Harper and have a great deal of meaning' "when you see something unfair, you change it."
But there is backlash to being young and in love. The two have to cope with Adam, who is not happy about them, nor is Harper's mother or her girlfriends. Her mother thinks she is too young to have sex, and her friends, who have no idea about sex, don't want to hear about her relationship. The same goes for Tilly's friends, including a girl in his theater world. The jealousy of girls and the idiotic, immature behavior of boys who like to push buttons does start to cause a rift between the teens. Do they stay together or break-up?
The beauty of Young Hearts lies in how authentic it feels. The filmmakers truly understand a teenager's headspace and the overwhelming feelings of… well, everything, when one is that age. Of course, the story is all-too-familiar, but its joys are in the raw emotions and empathy the viewers have with the central characters. This heartfelt journey is worth going on; just be forewarned, tears might well up in your eyes during it.
Note: The movie's original title at its 2020 Slamdance world premiere was Thunderbolt in Mine Eye.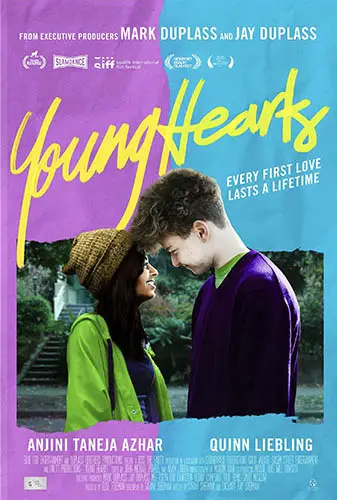 "…truly understand a teenager's headspace..."