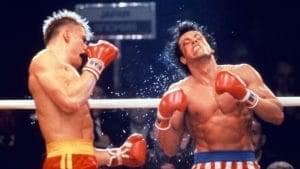 The boxing theme is all-action packed, and the audience likes the mixture of emotions where their character is single-handedly fighting against the rivals.
Why Is Boxing the Best Sport for Cinema?
Boxing is a cruel sport populated by ruthless individuals who see bodies as tools to be used and abused to make a profit. This sadism is one of the reasons we enjoy the genre so much.
Seeing Boxing on the big screen has an inherently fantastic quality to it. It's not simply the primaeval slaps of leather on flesh or the magnificent strength of man on display for everyone to see. This sport can be society's mirror, a riveting investigation of humanity's darkness, which sees the fight film persist.
Movies about professional Boxing are lovely. It's a medium that's not just great for depicting action but also for it as a storytelling tool. Action, when done well, can have as much narrative weight as language, composition, or sound. That gives both the subject of boxing and the medium of film similar goals: to imbue every punch with meaning, to have the audience experience each emotion the hero feels on his path to the Big Fight so that when the bell finally rings, and the lights flare and the audience roars, they feel every blow that slips past his guard and cheers for every hook he lands because each hit recalls an argument, a fit of anger, a heartbreak.
With each punch, a fighter has experienced a range of emotions throughout 12 rounds. It strikes the body recreating a life story and healing a damaged past, all communicated by an announcer's voice. The fights are a natural conclusion to an all-too-familiar trial-and-tribulation story, which develops the emotional, nostalgic payoff—a knockout, a kiss, a belt, a raised fist. Even today, we can see that online developers have picked such themes and developed them into video games. The online casinos also feature slots with the unique theme with their promotional offers, such as when you get vulkan vegas no deposit bonus, you might get free spins to play a specific slot with a unique theme. Reasons why Boxing is the best sport for cinema:
The Movie Revolves Around the Main Character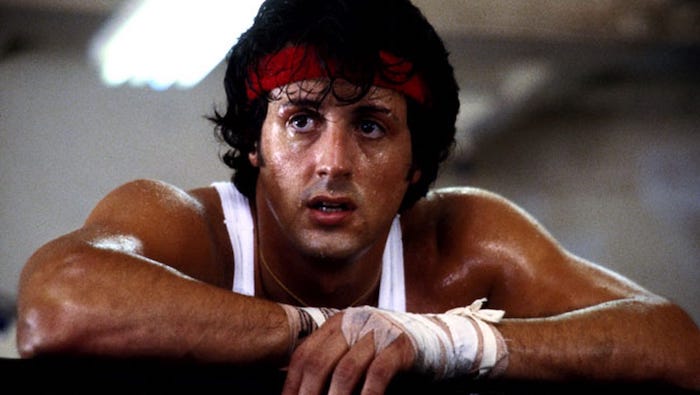 Fistic combat is a box office success because of its human element. You usually focus on a single narrator's exploits when making a boxing film. This is a storytelling method that often outperforms a sports movie that follows a whole team.
It's easier for the spectator to build a strong attachment to the movie's hero by confining it to one person. It's also a relatively simple effort from the standpoint of a movie producer to fill out the character.
Boxing Movies Are Practical, and the Scenes Look Realistic
If someone is making a boxing film, they must guarantee it is real. For example, if the battle action isn't credible, the audience may soon lose interest in the movie. The same may be true about the in-ring action's plot and structure.
Many films are based on actual occurrences to achieve that authenticity. Nobody can say it's an implausible narrative if it's happened.
Boxing Movies Are Jam-Packed With Action
Boxing is a sport that, by its very nature, is more action-packed than most. It's also a sport that increases the drama and excitement in a film. Major fights with momentum swings, knockdowns, and a sense that anything could happen at any time are the finest. People love action; whenever the hero knocks down his whole opponent audience applauds, and it boosts their energy.
Boxing Movie Is a Battle for Triumph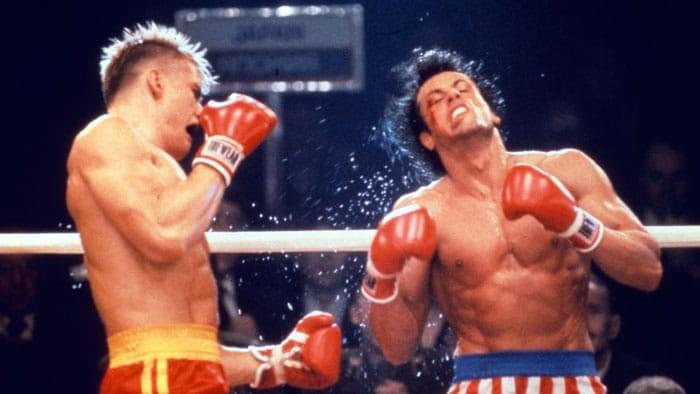 It's also a tried-and-true formula that guarantees a delighted crowd. When people have engaged in a boxer's journey and witnessed their challenges and hardships, they want to see them succeed at the movie's end. The audience loves happy endings. The hero showcases a lot of action, and finally, the audience is optimistic about the win, like it is their win.
Some of the best Boxing Movies are…
Rocky
The film Rocky follows small-time boxer Rocky Balboa (Sylvester Stallone) as he attempts to get into the big leagues while juggling mob life. Balboa spends a lot of time collecting debts for the Philadelphia mafia at first, but this lifestyle gradually becomes unsatisfying, especially as his love life flounders and his career crumbles.
Creed
Adonis Johnson, the child of legend Apollo Creed, follows his dad's legacy in the film Creed. This film follows the Rocky franchise's plot while also introducing a distinct sense of togetherness between families who were once seen as rivals in the ring. It pairs Creed with a retired Rocky Balboa for the two to train together to resurrect the Creed family name. Throughout the movie, Balboa serves as Creed's boxing mentor, as they both strive for greatness. Creed, on the other hand, faces much more than opponents in the ring in the shape of complex personal conflicts, all of which get more severe as the story progresses.
Cinderella Man
Former boxer James Braddock is enticed back into the ring, to the disgust of his wife Mae, after his former manager gives him one last position in the 1930s picture Cinderella Man, directed by Ron Howard. Braddock wins the fight in a spectacular display of skill, taking him on a path his wife thought he had left behind. Braddock, driven by pride, has his eyes set on Champion Max Baer, a dangerous fighter with no limits.