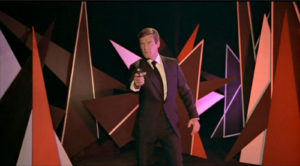 James Bond has seen many classic scenes down the years, and it all began from the very first time we laid eyes on the British secret agent.
"Bond. James Bond," were the first words he ever uttered and it's a phrase that has stuck, being said by actors beyond Sean Connery, still sending a shiver down the spine of the audience as they say it.
But, of course, the James Bond franchise is littered with incredible scenes, from tense moments in casinos to huge explosions in capital cities. But what are the very best? We run down our top five…
GoldenEye's Dam Jump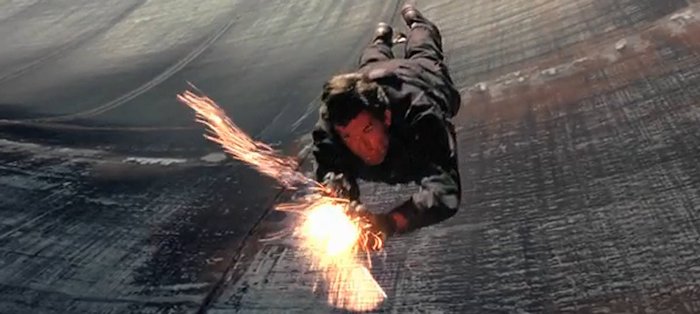 This scene was another introduction to James Bond and again was another scene that was truly done in style. GoldenEye saw the welcoming of Pierce Brosnan as James Bond and saw him, head-to-toe in a black outfit, run across the top of a dam and dive down, bungee jumping down, in the process grabbing his gun and infiltrating an evil base camp.
It's one of Bond's best opening scenes and, let's be frank, one of the best scenes of all-time too.
Casino Royale's Poker Scene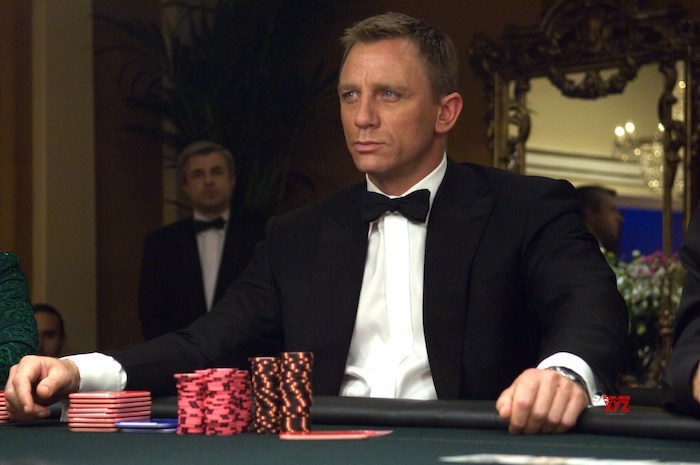 Casino Royale was the movie that introduced us to Daniel Craig's slightly darker, more twisted Bond, a role he carried on right up until the most recent No Time To Die. It's the poker scene in his first movie which gets the nod from us though.
We're not sure how it would play out today, interestingly. With us now in much more of a digital age, where cyber crime is the big threat (a route No Time To Die went down), would Bond have had to take on Le Chiffre in an online casino? Bluffing his way through the game in a live chat rather than a casino in Montenegro? Perhaps.
Either way, the movie was released in 2006 so there was no such scenario to worry about, and it turned into one of the most tense scene in James Bond history. Full of twists and turns, it moved away from the action and fist-fighting but rather focused on mental warfare between Bond and Le Chiffre.
The Man With the Golden Gun's Mirrors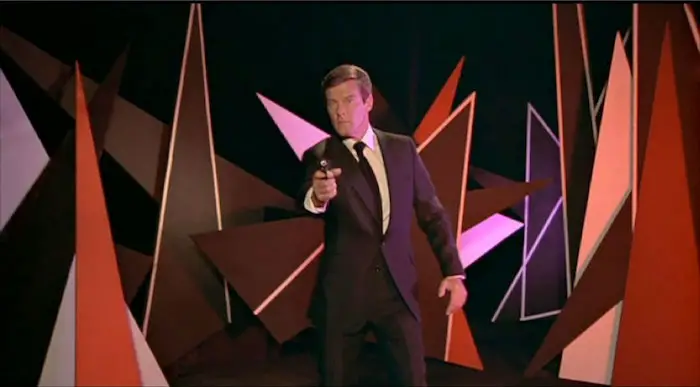 Now, we're not the biggest fan of Roger Moore's Bond. It's slightly too cheesy for us, particularly given the strength of Daniel Craig's efforts over the last few years. However, the scene with the mirrors in The Man With the Golden Gun is a fantastic scene.
Bond reaches the island of Scaramanga he must seek to capture the golden gun which is being held by Scaramanga, and the scene follows Bond as he works his way around the island, full of obstacles and a room of mirrors, which causes plenty of surprise for both Bond and the audience.
Skyfall's Skyfall Manor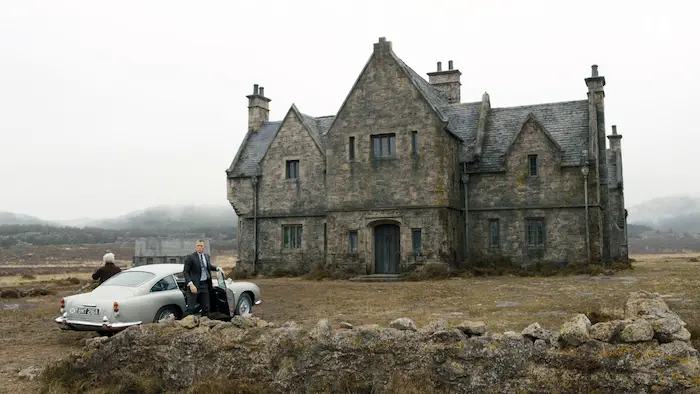 Back with Daniel Craig, we reach the climax of Skyfall at James Bond's childhood home in Scotland. The final third of the movie is shot there and sees the battle of all battles between Bond and Raoul Silva, which ends up destroying the house and seeing M wounded in the process.
It's a thrilling finale but also a tender one, as there's nothing Bond can do to save M, a woman who has ultimately been a mother-figure for much of his life, with Judi Dench's character's life seeping away right beside where James Bond's parents are buried.
Goldfinger's The Laser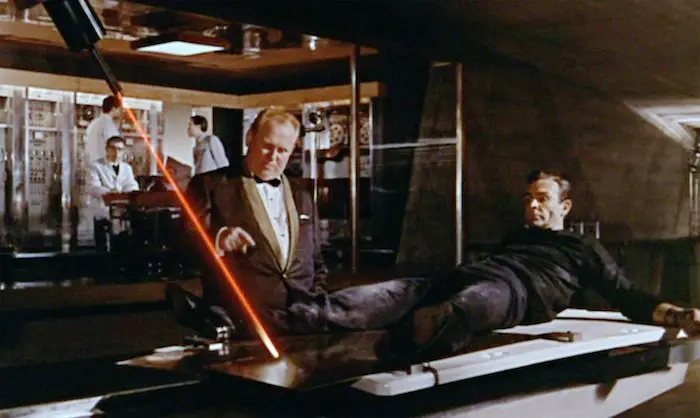 It's one of the most memorable James Bond scenes in history, and sees Goldfinger finally about to get the better of Connery's Bond. Strapped to a table, James Bond is essentially about to be cut in half by a laser, starting with his poor, old manhood.
Bond is trying his best to negotiate with Goldfinger, but the villain is having none of it. How can he get out of this one? Well, of course, we now know because we've all seen it!