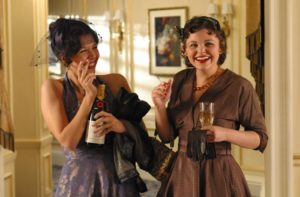 What to do if weeks have passed since the beginning of school, but the desire to absorb new knowledge has not appeared? Motivate yourself! We know a few movies that will not only make you want to get up and go to class but also make you want to improve your grades and knowledge. All in all, free up some time by hiring a write my paper service for your homework, get inspired by remarkable stories, and start creating your own, just as bright and engaging.
"Dead Poets Society" (1989)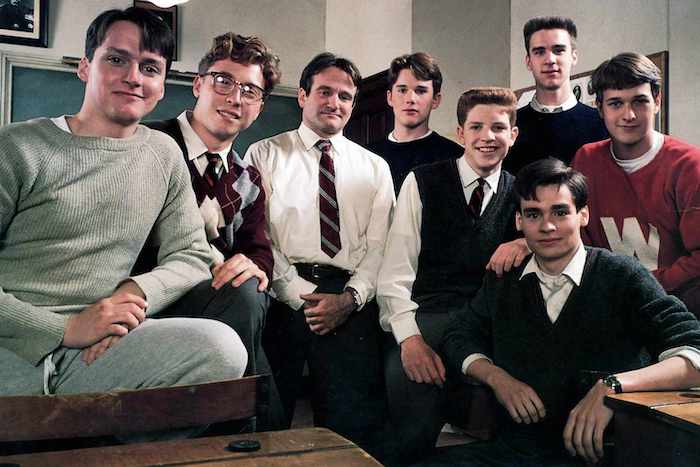 This film won the Academy Award for Best Screenplay, with Robin Williams in the lead role. The actor appeared as John Keating, an English teacher. He is distinguished from other teachers by his lightness in communication with his students, fantastic sense of humor, and ability to inspire others to do new things.
One day Mr. John tells the students about the mysterious "Dead Poets Society." The boys become very attached to the teacher, which enrages the other teachers, who try to get rid of their colleagues. They do not really comprehend John Kitting's influence, which is both strong and wonderful, given that he uses such unique teaching strategies in his work.
"Homeless to Harvard: The Liz Murray Story" (2003)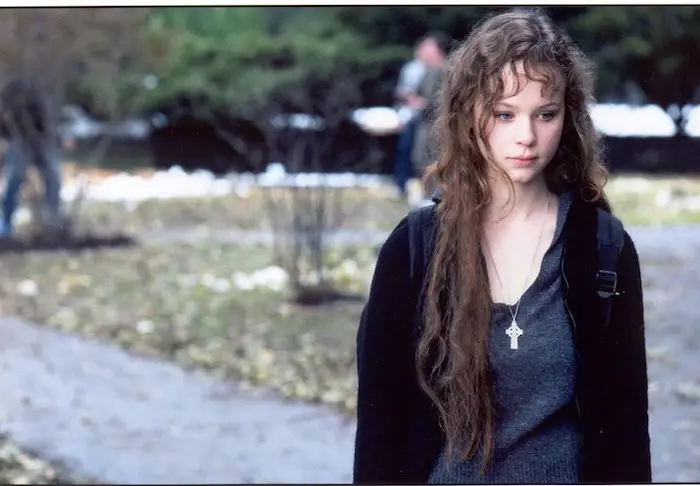 This movie is based on actual events, so don't think miracles don't happen in real life. The story centers on young Liz Murray, who lives with her sister Lisa, her mother, Jean, and her father, Peter. The girls' parents lead indecent lifestyles and use drugs, plus both are infected with AIDS. Eventually, Liz is taken away by child welfare, as the fact that Jean and Peter are incapable of raising her becomes apparent.
There will be many more challenges on the path of the 15-year-old, but the protagonist will not give up. She will start working on finishing high school, with Liz completing her studies twice as fast as her classmates. And then, she will become a student and get a scholarship to Harvard University.
Note that the film has received three Emmy nominations. A picture that really deserves attention and inspires new achievements.
"Mona Lisa Smile" (2003)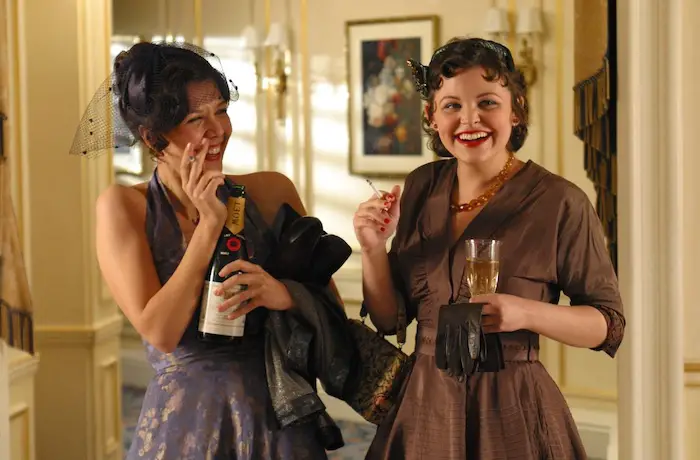 This film's leading roles are Julia Roberts, Kirsten Dunst, Julia Stiles, and Maggie Gyllenhaal. It focuses on Katherine Anne Watson, a 30-year-old graduate student in art history at the University of California, Los Angeles. She holds a teaching position in art history at Wellesley College. The events were set in America in 1953.
Katherine's colleagues are pretty conservative on many issues. One of them genuinely does not understand how a 30-year-old woman is still unmarried. Others attack Watson because she wants girls to strive to build careers and not devote their time exclusively to family. But Katherine disagrees with the majority's opinion. She continues to confidently go her way, inspiring students and proving that a woman's life does not have to go by the script pre-prescribed by someone.
"The Devil Wears Prada" (2006)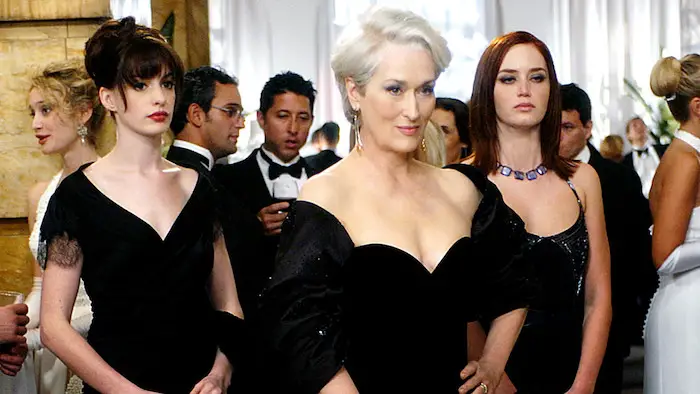 You probably know about this movie firsthand, but we owe it to you to mention it in this selection. The plot centers on Andy (Anne Hathaway), a girl who gets a job as an assistant to fashion magazine editor Miranda Priestly (Meryl Streep). Faced with her first problems, the protagonist realizes that reality is much different from what she imagined in her dreams. There are some rigid rules, but Andy knows how to overcome obstacles on her way and not lose motivation for her favorite business for a minute.
According to the best writing services researchers, watching the movie makes you want to build a great career and dress in expensive boutiques!
"Soul Surfer" (2011)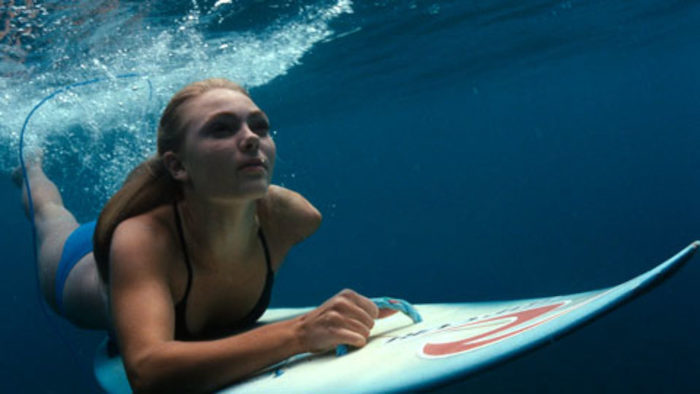 A stunning film, in which shot after shot you will enjoy the seascapes, tells the story of a girl who must once and for all say goodbye to the sport. Since she was a little girl, Bethany couldn't imagine life without surfing. But at 13, the girl experienced something terrible. While in the sea, she was attacked by a shark, resulting in the character losing her hand. After that, her life changed dramatically, but Bethany decided not to give up and get back on the board to continue doing what she loves.
Based on actual events, this movie is about overcoming pain that could have broken many. But Bethany proved that with all her will, a person could find a way out of even the most challenging situation.
"The Intern" (2015)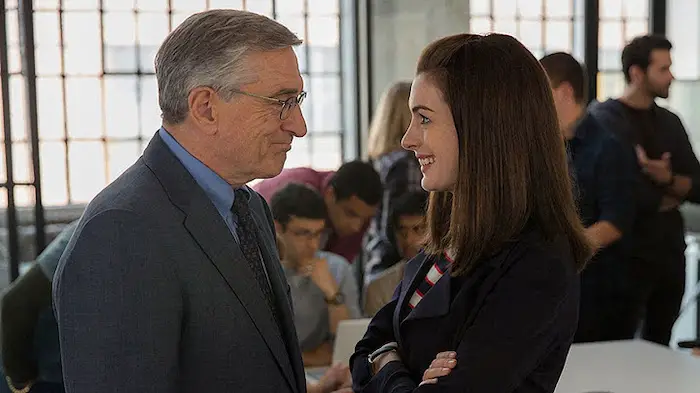 Starring Robert De Niro and Anne Hathaway. The plot centers around 70-year-old Ben Whitaker, who has become a widower. The man takes a job as an intern at About The Fit, a fast-growing fashion startup. There he strikes up an unlikely friendship with the company's CEO, Jules Austin. Ben becomes a father figure to several young employees: he advises on issues such as love, a sense of style in dressing, and work-life balance.
An exciting story with great humor will make viewers believe that age is not a hindrance on the way to cherished goals. It's never too late to start doing something that will please you, and at the same time, a new hobby or job will help you make friends who will support you no matter what.
"Queen of Katwe" (2016)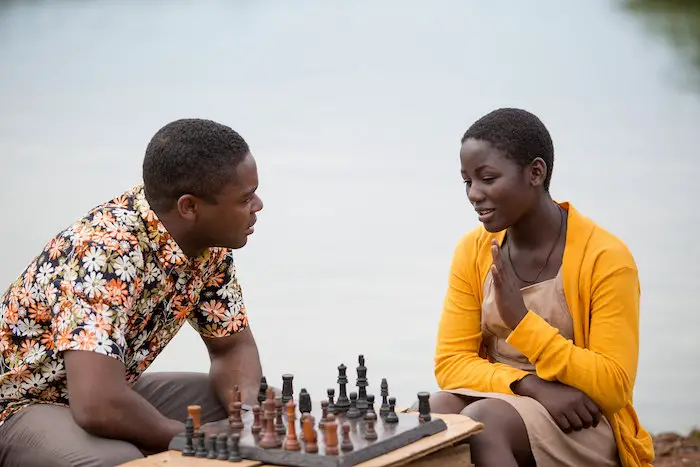 Fiona is a girl who grew up in one of the poorest parts of Africa. It would seem that life here carries no prospects. But the protagonist had an unconventional way of thinking and played chess flawlessly, beating her peers and people much older than her. Fiona repeatedly attended international competitions thanks to her teacher, demonstrating her virtuoso play. But her path was not so beautiful. She also met obstacles, which are interestingly shown in this film.
The film shows that a person builds their future. And if one has the desire, one will achieve any success, regardless of age, place of residence, and financial status.
To conclude
Remember, it's okay to be exhausted from studying and hiring the best essay writing service if you don't feel like doing your homework. You are just a human! So, don't push yourself but spend an evening watching an excellent film that might inspire you to even more significant achievements than you could imagine.