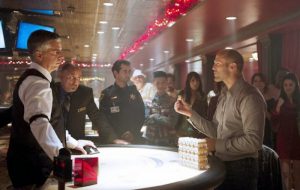 From Academy Award nominees to side-splitting comedies, we step into the high-stakes world of blackjack for our latest movie roundup.
Ladies and gentlemen, the game is blackjack. The world of film has seen its fair share of casino drama over the years, and the blackjack table has undoubtedly formed a core part of that. From comedic capers to intense dramas, and everything in between, this simple card game has been the backdrop to some of the most memorable on-screen moments, and in this post, we're going to take you through 6 of the best.
The Hangover (2009)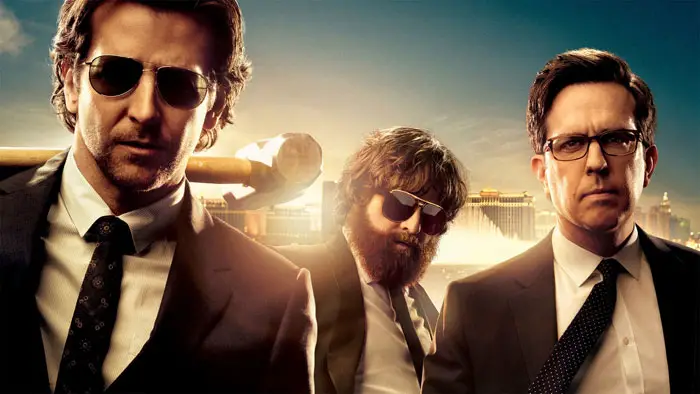 This cult comedy classic from the late noughties is one uninterrupted stream of mishap after unfortunate mishap, however, the scene around the blackjack table is one of the few occasions where things go according to plan.
Admittedly, it's to correct the mess they've brought upon themselves – trying to recover $80,000 of chips is a pretty big mess – but a win's a win, so you've got to give them credit! The scene is as glorious as it is largely due to Alan's unrelenting poker-faced expression (played to perfection by the always excellent Zach Galifianakis).
This movie is endlessly quotable, has infinite rewatch value and is a fun portrayal of one of the best card games out there – what's not to like?
Rain Man (1989)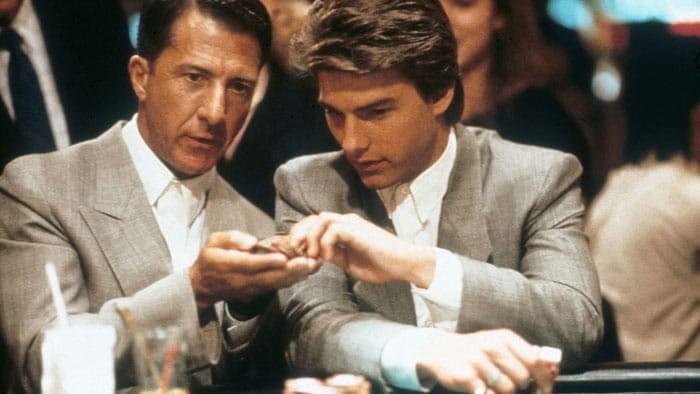 If you're wanting a movie that delivers not only a blackjack scene, but memorable human drama (and not to mention two stellar lead performances), then look no further than Barry Levinson's 1989 road drama classic, Rain Man.
Nominated for several Academy Awards, including both Best Picture and Best Actor, Rain Man charts the story of two brothers; one, a young hustler played by Tom Cruise, and the other, a savant played by Dustin Hoffman.
The blackjack scene starts with the classic line, "Rain Man, let's play some cards" and features a punchy, synth-laden '80s beat playing throughout, underneath. The two suit-wearing brothers sidle up to the table, juice in hand, and begin playing. Before you know it, they're winning again, and again, and again…
Casino (1995)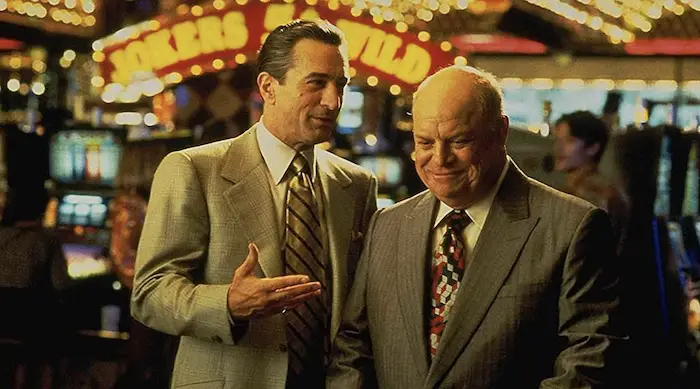 Now, we couldn't write a piece on blackjack and movie culture without talking about the 1995 classic, Casino. A Martin Scorsesecrime drama starring Robert De Niro and Joe Pesci. And the storyline? Well, unsurprisingly, a casino.
Whilst the blackjack table makes several appearances throughout the movie, arguably the best-known scene is Nicky Santoro's expletive-laden tirade at the table.
Delivered with that uneasy mix of menace and mirth that Pesciis famed for, this scene will have you both laughing and squirming in equal measure. Are there any other actors that can do that? We're not so sure.
Austin Powers: International Man of Mystery (1997)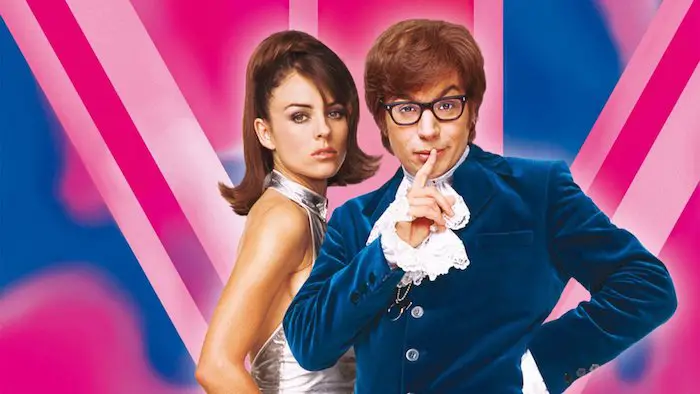 From Pesci to Powers, —we bet you'd struggle to find a more jarring segue if you tried. Not only is this another side-splittingly funny performance from Mike Myers, but this scene in particular saw the birth of the now immortal line, "I also like to live dangerously".
Powers' blackjack skills leave something to be desired, with our hero deciding to stay on 5, rather than hitting – and surprise, surprise, losing – but if it gets him closer to Dr Evil and saving the world? Well, who are we to judge?
James Bond: License to Kill (1989)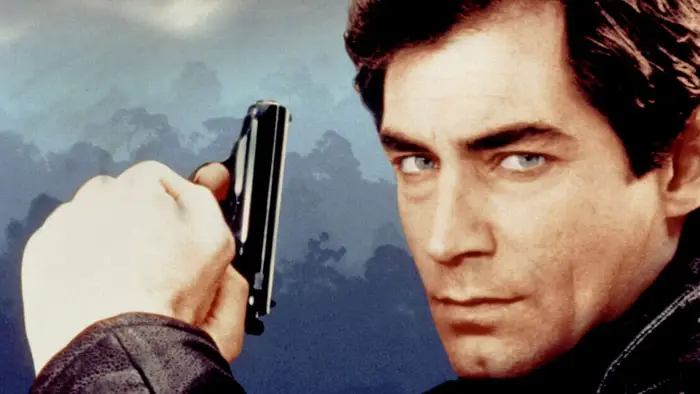 We couldn't write an article on the greatest movie moments around the blackjack table without including something from what is indisputably the greatest (non-parody) spy franchise of all time – James Bond. Released in 1989, License to Kill was one of only two Bond movies to feature Timothy Dalton as the eponymous protagonist.
This blackjack scene really has it all; high stakes, suave sophistication, and all the glamour you could dream of. It's even the scene that features one of the series' most iconic lines – "Shaken, not stirred". The scene oozes tension and encapsulates the essence of Fleming's novels; espionage and danger in the most luxurious of settings.
Wild Card (2015)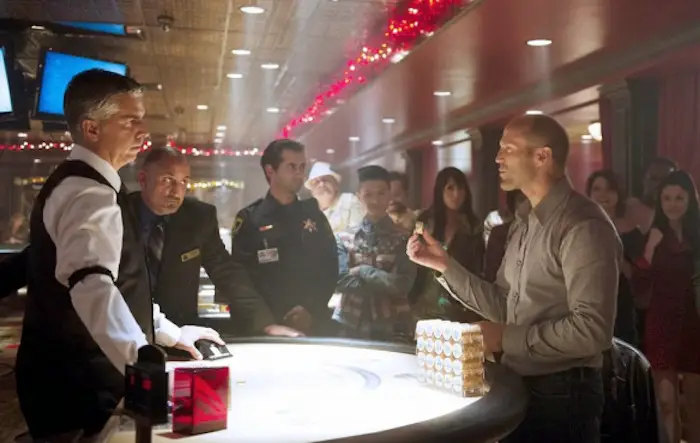 Starring the ever-reliable Jason Statham in one of his typically gruff-voiced cinematic turns, Wild Card is the final, and most recent movie on our list. Playing a bodyguard with a gambling addiction, who perhaps misguidedly ends up seeking work as protection in, of all places, a casino, Wild Card delivers exactly the kind of popcorn-scoffing action you want to settle down to on a weekend evening.
Its final blackjack scene (as there's more than one) features the protagonist betting over half a million dollars – $525,000 to be exact – and losing. It's a reminder of the highs and lows of the game, and Statham acts it to perfection. It's the actor doing what the actor does – it might not break the mould, but it sure is fun to watch.
So, there you have it! Half a dozen times when one of the world's greatest card games was portrayed on the silver screen. Whether comedy is your thing, or you're more into action, there's something for everyone, so dive right in!