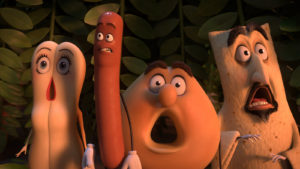 Making movies is hard work. First you need a concept, then a script, then financing, a cast, a crew, studios, equipment, the ability to release to networks or big screens, marketing, distribution… The elements are endless. A blockbuster movie can take years to make and cost tens of millions in the process. However, get it right and the legacy of a hit movie can live on for generations. Memories are made, nostalgia is evoked, quotes are repeated, and pop culture status is cemented.
According to Variety, box office cinema revenue topped over $26 billion globally in 2022 alone. Whilst that figure is huge, it is not nearly as staggering as the revenue made from iGaming, which came in at $58.2 billion in 2021.
Hollywood and iGaming are lucrative industries, and it is no wonder that companies looking to profit from new products in these sectors look towards films they can franchise. There are, afterall, so many benefits to working on a brand that is already in the public psyche; indeed, half the battle of marketing – creating brand awareness –  is already done and dusted.
One gaming company that serves as a case study for how to harness the power of Hollywood intellectual property (IP) is Blueprint Gaming.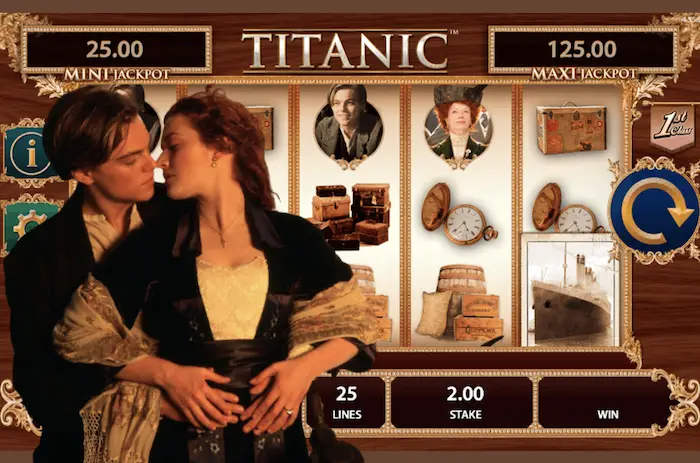 Established in the UK over 20 years ago, Blueprint Gaming employs more than 100 people and has produced over 300 casino slot games. Part of the Gauselmann Group (a global gaming giant with 15,000+ employees operating in 40+ countries), Blueprint Gaming have proven themselves to be both pioneering and prolific producers of online casino slot games. They have built relationships with many brands from the film and entertainment industry, and have won a plethora of industry awards in recognition of their work.
When it comes to cross-brand IP projects, the key to success is "offering something familiar but giving players a reason to play", according to their Director of Key Accounts and Marketing, Jo Purvis. This is essentially the crux of franchising films. The familiarity of the characters, the plotline and the catchy soundbites can all be turned into game features and bonuses, the unlocking of which gives players that "reason to play".
Blueprint Gaming have also integrated some of their bigger branded games into their Jackpot King and Jackpot King Megaways series, paying out over £60 million in prize money and making millionaires along the way.
Anyone who is interested in learning more about Blueprint Gaming casino slot games can visit Casinos.win, an affiliate site that has taken an in-depth look at the brand, giving a full breakdown of all their best games, details of where they can be played online safely and securely, and a list of the latest and best offers available. In the meantime, let's take a brief look at some of Blueprint Gaming's most popular movie-themed casino slot games.
The Goonies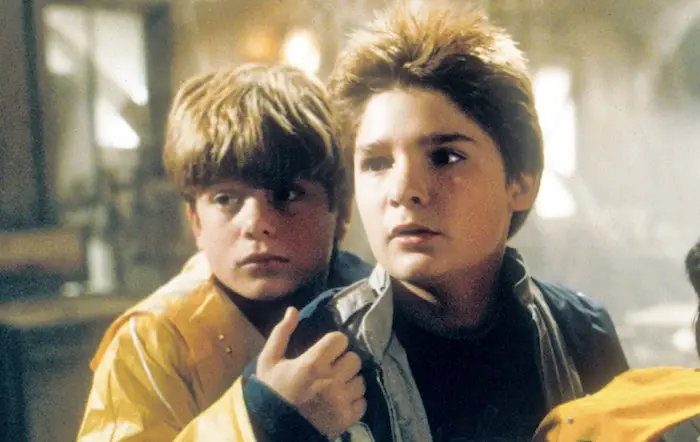 Released in 1985, The Goonies became an instant hit that has more than stood the test of time. Hitting TV channels every Christmas, this action-packed coming-of-age movie has been immortalised in pop culture. Take a loveable group of misfits, a treasure map adventure, a love story, a sob story, and a rabble of baddies, and you have a winning formula.
The Goonies games produced by Blueprint Gaming capture the sense of adventure the film encapsulates. Kicking off with the unforgettable "Hey, you guyssss!" strapline, the slot game has as many bonuses as the film has adventures. The slots are packed with homages to every memorable moment from the movie, including Chunk's Truffle Shuffle, Mikey's Hidden Treasure, Mouth's Lucky Coins, and One-Eyed Willy's Bonus Boost. Fans of the film will not be disappointed.
Blueprint Gaming quickly built on the success of their original Goonies game, expanding the franchise to four hit slots – The Goonies Slot (2018), The Goonies Jackpot King Slot (2019), The Goonies Scratchcard Game (2020), and The Goonies Return Slot (2021).
Ted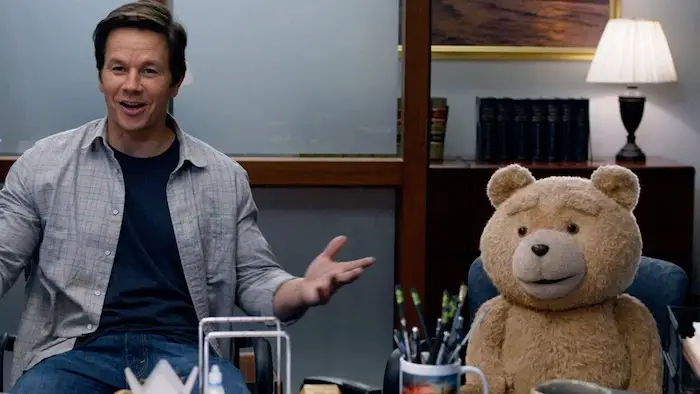 Released in 2012, Ted became an instant hit with its adult-themed humour. The risqué comedy spawned a follow up with Ted 2, in 2015, and even has a TV series in the pipeline for 2023. Starting innocently, following the journey of a young boy, John, who is granted his wish when his teddy bear comes to life, things get out of control as John grows up and Ted adopts his adult behaviours.
Blueprint Gaming the cult classic franchise into several games, packed full of crude humour, sweary slogans, beer and boo…er, broads! The franchise extends beyond the original slot game Ted (2017) and now includes Ted Pub Fruit series (2019), Ted Megaways (2020), and the latest addition, Ted Cash and Lock (2022).
Sausage Party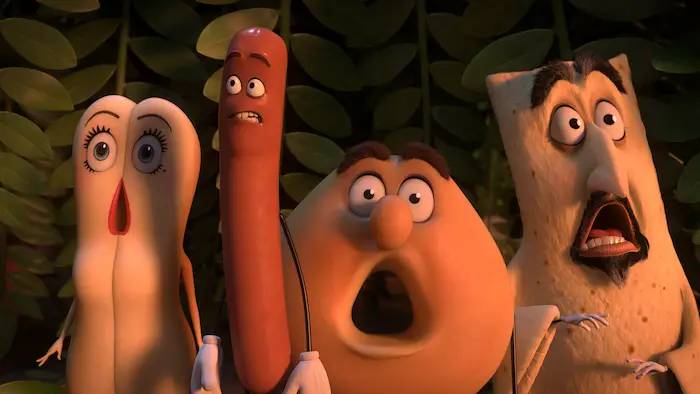 The Fancy Dogs and Glamour Buns in 2016's inimitable Sausage Party certainly give Ted a run for its money when it comes to adult humour and foul language. Mixing 'food with feelings', in a faux 18+ Disney style, created a brilliantly funny but filthy film. Not to everyone's taste, this Seth Rogen comedy is not let down by its casino slot counterpart. Keeping all the elements that made the film a hit among adult audiences, the slot game (released in 2020) is packed with bonuses and features inspired by the movie.
Fans will no doubt be delighted to hear the voices of Seth Rogen, Kristen Wiig and Edward Norton as they play through the five-reel, twenty-payline game. The fun continues with bonus features such as Skin on Wilds, Frank's Hot Dog Wilds, Mighty Douche Colossal Reels and Keen As F%$*in' Mustard. This is definitely not one for the easily offended!
This is Spinal Tap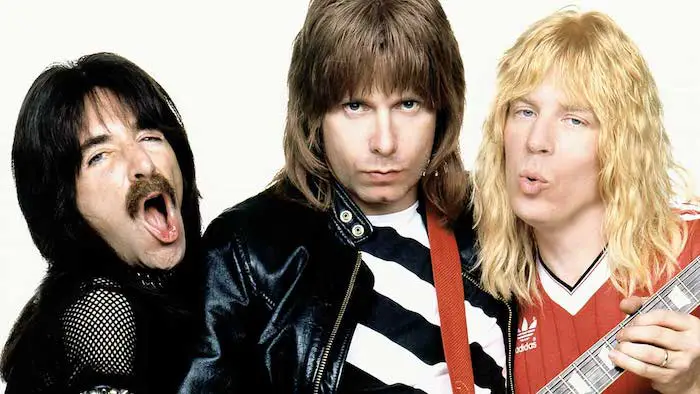 The cult classics continue with the slot version of the 1984 mockumentary, This is Spinal Tap. Notoriously staying in character to the present day (at least in interviews), the cast of This is Spinal Tap still have tongues wagging trying to guess who the original inspiration for the band was. The film follows David St. Hubbins, Nigel Tufnel and bassist Derek Smalls as they promote their 'Smell the Glove' comeback album on a US concert tour. One of Britain's 'loudest bands', This is Spinal Tap was pioneering in the mockumentary genre and will make you think differently about armadillos.
The slot game was released in 2018 and captures the fun and frolics of the film. Enjoying a few swears along the way, players can activate 'Rock Mode' during the bonus rounds and win big with the boys whilst enjoying classic references such as 'Stairway to Hell', 'Stonehenge Free Spins' and 'The World tour Bonus feature'.
Players are reminded that gambling should be treated as a form of entertainment, that they should stay within their limits and seek advice if they feel they are no longer in control of their spending.