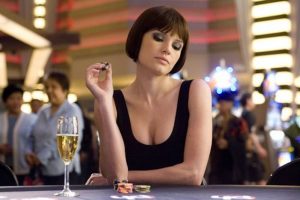 There are many choices which you need to make when you watch a movie. Some could argue that it's quite the gamble. You have to factor in how long the movie is and whether it's worth your time. You have to assess if this movie has the right combination of factors that surpass your expectations and keep you entertained for the entirety of the movie. Luckily, articles like this one offer up a solution to all these first world problems you might be facing. 
10. Ocean's Eleven ( 2001)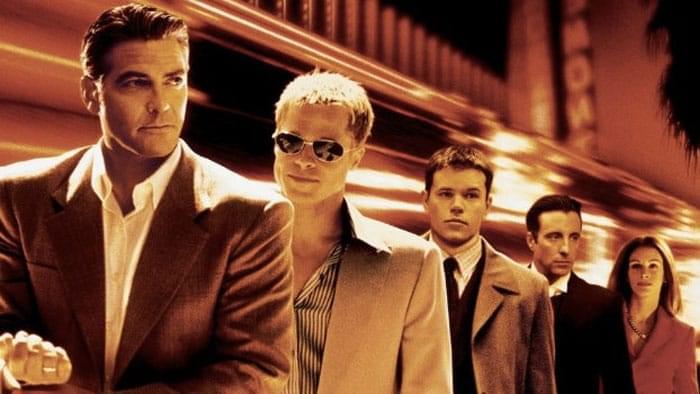 Movie characters that engage in gambling are often portrayed as tragic role models for what not to do when ga,bling. When Steven Soderbergh made his adaptation of the classic Rat Pack escapade, no one expected such a witty and lively interpretation. At first glance, when George Clooney and Brad Pitt's cool characters face off at a poker table, it's evident that the contemporary Vegas vibe of Ocean's Eleven will be all about the classy hedonistic pleasures which gambling has to offer, with very little focus on genuinely bad conduct gambling often brings about with it. This is a good thing as it steps away from the reality of gambling and ventures into the fantasy realm. 
9. Rounders (1998)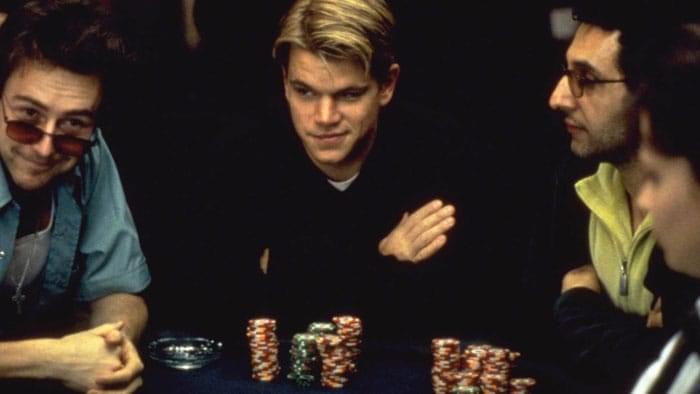 There aren't many movies about gambling that are both funny and dramatic. Rounders has everything you might want in a movie: a well-written story, a high rating (7.3 stars), and an impressive ensemble (with the ranks of Matt Damon as the main star, along with Edward Norton and John Malkovich). Is there anything more you might want?
To win Teddy "KGB," a Russian gambling tycoon, Mike McDermott (Matt Damon) must take on Teddy "KGB" in a high-roller poker match. McDermott's fiancée, Jo, is pressuring him to stop gambling at home. Poker winnings, on the other hand, are the only way he can afford college. The couple's tug-of-war proceeds until Lester (a buddy of McDermott's) gets released from prison and ordered to pay back a KGB debt. With plenty of chitchat and poker bluffing, the final showdown is played out right in front of your eyes.
Actors dedicate themselves entirely to the roles they play in these gambling movies  as rumour has it, to prepare for his role as Mike in the film, Rounders Matt Damon paid a fair share of money as he practised betting and gambling at casinos and betting sites. You can refer to our trustworthy information providers to find online betting sites which accept wagers from CA residents looking to practise their gambling skills, much like Matt Damon. Although online betting sites are not allowed to operate in California, there are plenty of offshore betting sites which CA residents can turn to if they wish to gambling sites not on Gamstop and try out their betting skills until they're total pros.
8. California Split (1974)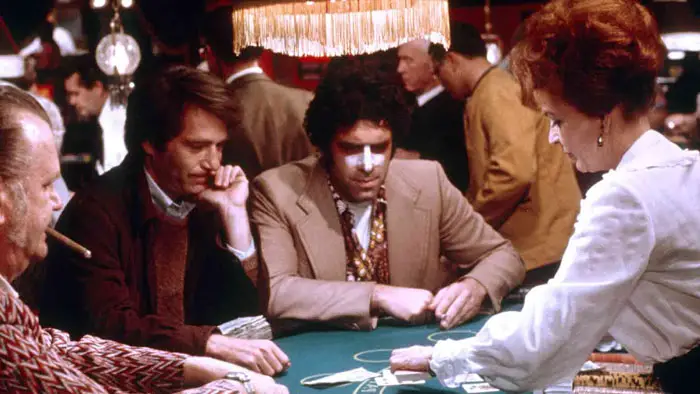 Although it was released over 50 years ago, California Split is still considered one of the best and most realistic depictions of gambling in film. With a gambling film disguised as a buddy comedy, Altman mashes up genres as he understands the benefits of watching comedy. Super-square and tense Bill Denny (Segal) works at a Los Angeles magazine as a humdrum day job. As a kind of entertainment, Bill plays poker. We see Bill and Charlie Waters (Gould) meeting at the tables, and the two quickly develop a friendship. The bud's get mugged, and they end up looking for help from a couple of call girls that Charlie's friends with. m
Playing poker into the wee hours of the morning has placed Bill's employment at risk. He gets money to pay his bookie after a bad run of basketball betting. When Charlie convinces Bill that the one way he can get out of debt is to place larger bets more often, he doesn't have to work very hard.
7. 21 (2008)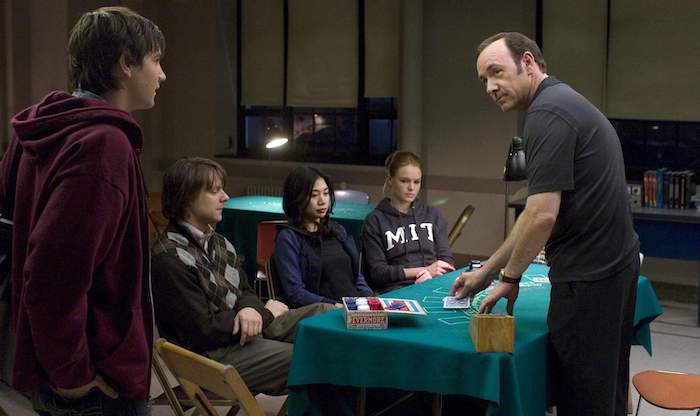 It's not always easy to track down a true-crime gambling movie that's also full of tension, excitement, and levity. The Robert Luketic classic film 21 has it everything and more.
There is a chance you may not realise that the film is really based on the true event of six MIT students that were taught card counting by their unconventional math professor, Micky Rosa (Kevin Spacey). They finally won huge amounts of money in blackjack at the Strip casinos after several weekend excursions to Sin City.
6. The Hangover (2009)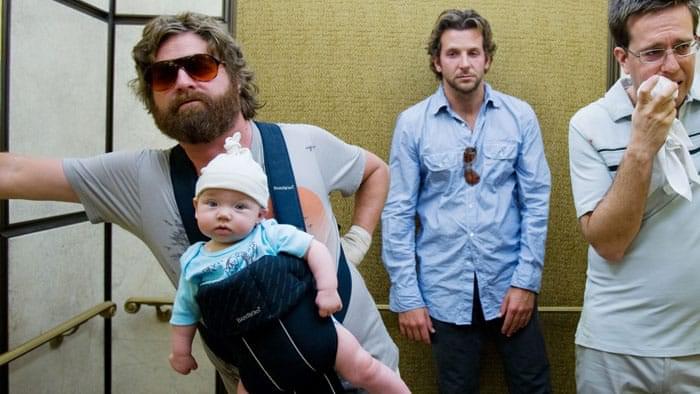 Gambling does not take centre stage in the film, although there are a few moments when the audience gets a glimpse of the action. The Hangover isn't a bad movie, thanks to its star-studded cast. We follow Doug (Justin Bartha) and his 3 pals, Alan (Ed Helms), Stu (Zach Galifianakis), and Phil through their many mishaps in this comedy (Bradley Cooper). Two days before Doug's wedding, the team decides to take a bachelor party vacation to Las Vegas.
5. The Gambler (1974)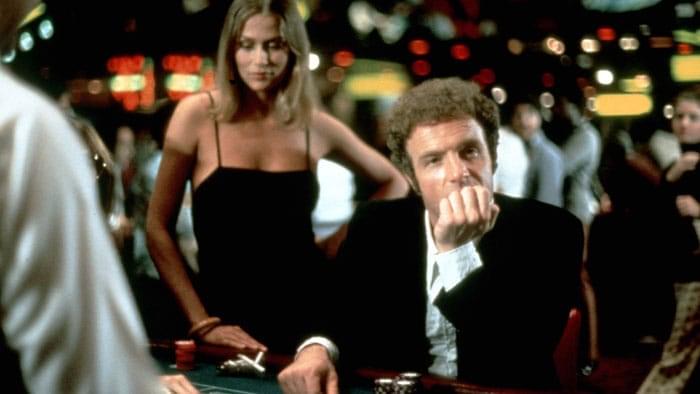 The Gambler, based on James Toback's actual gambling habit, is one of the best movies ever made because the main character isn't fascinated with gambling, but rather with risk and perhaps even self-destruction. This is what makes this version of the film so excellent. His Axel places bets only for the purpose of getting himself into more and more difficulty, even going so far as to argue that the joy of gambling is losing. Even though it's a dangerous circumstance for a gambler, Caan somehow convinces the audience of intoxicating wonders Axel experiences through his need to get his next high. 
4. Casino (1995)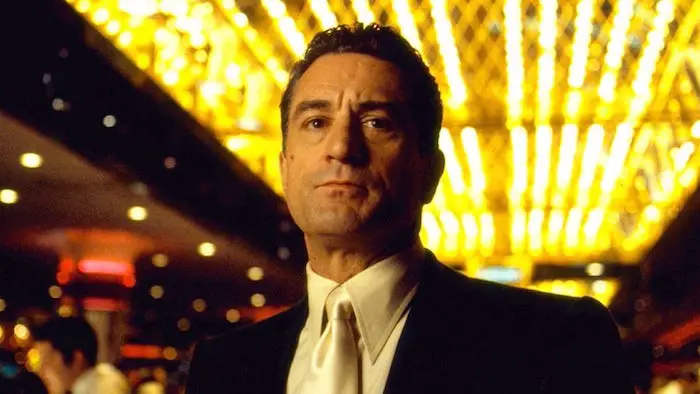 A mobbed-up casino owned by Ace (Joe Pesci), who tries to do things "the right way," but he's undermined by his short-tempered buddy ( Robert De Niro)  and an ambitious lady he shouldn't trust (Sharon Stone). If you'd want to learn more about Vegas gambling, this is the movie for you.   Once again, Scorsese portrays his deep understanding of the criminal underground in the United States and how people are stomped on in the process with this masterpiece. 
3. Casino Royale (2006)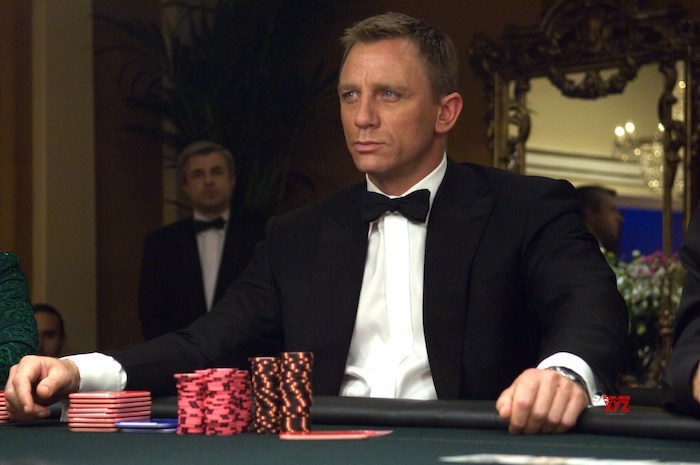 Casino Royale features Daniel Craig's James Bond (or 007) as he battles Le Chiffre (Mads Mikkelsen), a notorious funder of terrorist groups, in one of the most famous gambling films ever made.
When MI6 learns that Le Chiffre plans to gather funds for terrorist operations by playing high stakes poker, they ask the services of 007 to take on the crook. Bond's bluffing skills are on display, but the organisation of Le Chiffre is also dismantled. The James Bond film Casino Royale continues to be a fan favourite.
2. Molly's Game (2017)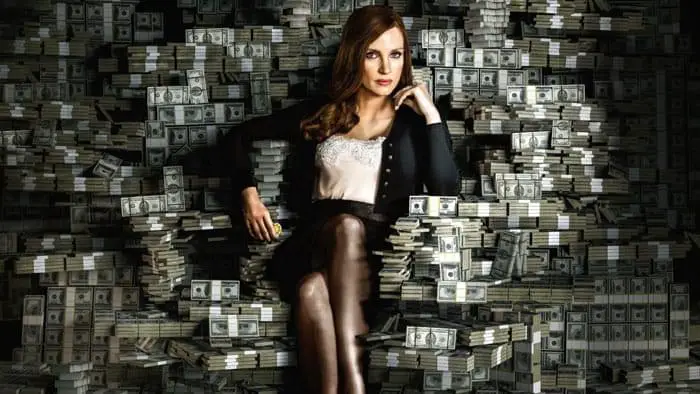 It's Aaron Sorkin at his finest in his feature film debut as a director. Sorkin has an interesting rank of movies, but this is probably a favourite.  This film is based on the autobiography of former champion skier Molly Bloom, who after a horrific accident decides to pursue a new career in black market poker. Molly, played by Jessica Chastain, is as brazen as a trapped serpent, taking us on a tour of the illegal but incredibly alluring and profitable world of high-stakes gaming. You feel Molly's exhilaration, and you encounter some very tragic individuals, notably Bill Camp's hopeless gambler – a recurrent Sorkin fault. 
1. Uncut Gems ( 2019)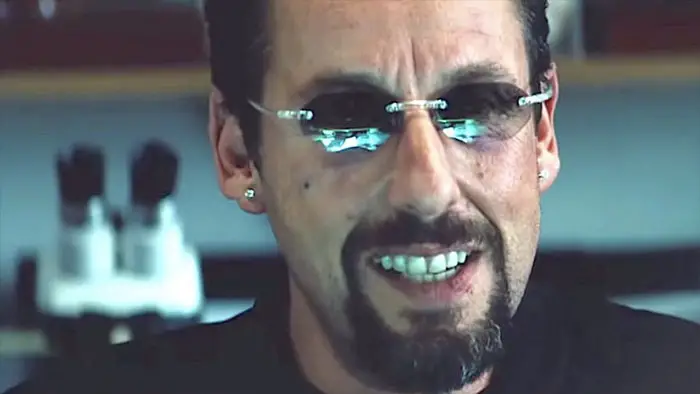 Howard, portrayed well by Adam Sandler, is a reckless gambler who will not stop until he dies. For the most part, Howard does an excellent job of drawing the audience into his madness and convincing them that he can in fact carry off his crazy plan to save the day, and that perhaps this is the key to his victory. We are never morally weighed down by the Safdies' tragic hero, who is injected straight into our bloodstreams. If you've seen the film's heartbreaking conclusion, you may be tempted to watch the film from the top to experience this movie's highs and lows all over again.