Movies have played and still play a very major role in the life of we humans. Movies influence us in different ways, these ways might include our way of thinking, fashion sense, and our opinion on different things. So, it's safe to say movies play an important role in our society.
Casinos have been portrayed in movies dating back to the 1960s, it represents a place where the rich and powerful go to for a good time and show off their wealth. But things took a different turn in the late 90s when the portrayal of casinos in movies went from specifically for the rich and famous, to everyone from different social statuses in the society. Check out gclub24hr
So, if you are a fan of the betting/ gambling industry, or just a fan of movies generally, then you should probably check out this list of casino theme movies.
1. Casino Royale (Directed by Martin Campbell)
Released in 2006, and is probably my favourite on the list. Agent 007 plays a secret agent who is on a mission to infiltrate the mysterious life of banker LA Chiffre. The movie is filled with action, suspense and romance.
2. 21 (Directed by Robert Luketic)
Released in 2008, 21 is a story about some MIT students who mastered that art of card reading, eventually winning lots of million from the Las Vegas casino. For any of the readers that haven't seen this one yet, the movie is available on Netflix.
3. Molly's Game (Directed by Aaron Sorkin)
Released in 2017, Molly's Game is a crime drama about an Olympic class skier who fell on the FBI's radar due to her high-stake poker games.
4. Uncut Gems (Directed by Josh Safdie and Benny Safdie)
The film was released in 2019 and is centred around a charismatic New York Jeweller, who is always looking out for the next big score. This movie tells a story of how the main actor, Howard balances the most important things in his life,i.e. family, business and also indulging with different characters while also focusing on the biggest win of a lifetime.
The movie also sees a cameo role for Former NBA star Kevin Garnet who played a fictional version of himself.
5. Ocean's Eleven (Directed by Steven Soderbergh)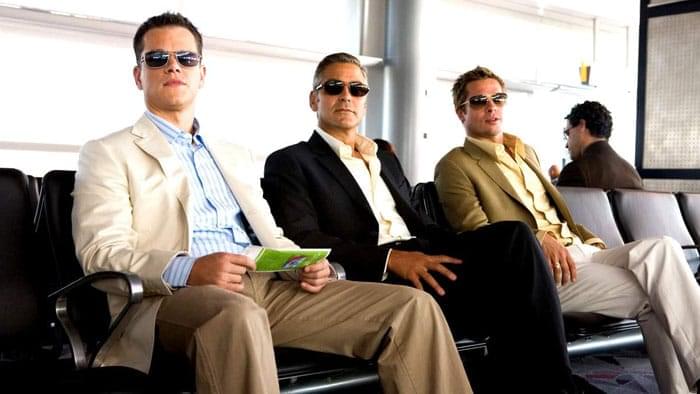 Entirely different from every other name on the list, Ocean Eleven is a crime/comedy movie released in 2001.  A star-studded movie that includes the likes of George Clooney, Brad Pitt, Julian Roberts and so many other talented actors.
The movie is about Danny Ocean (George Clooney) and his other accomplices as they plan to rob three Las Vegas Casinos all at the same time.
All in all, casino themed movies have been around for a while now and we doubt if they are going anywhere in the near future. So, if you're a fan of casino slots, cashing out on casino bonus offers with high staking and winning big, with a little suspense, drama and romance, then these movies are ideal variants for relaxation during the holidays.