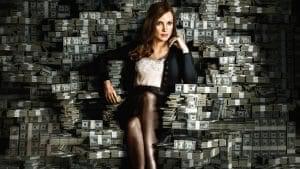 Molly's Game is one of those movies that will keep you captivated from start to finish. From the mind of Aaron Sorkin, the film immerses viewers into the intense world of high-stakes poker games, while also offering a captivating tale of one woman's journey to success and redemption. This is where Jessica Chastain reigns supreme as one of Hollywood's most captivating actresses.
Follow along with us as we break down the reasons why Molly's Game stands out as a must-see film, transcending beyond the typical poker movie genre. Get ready to be captivated by the story of Molly Bloom and her extraordinary life.
Brief Intro
Year: 2017
IMDb: 7.4/10
Director: Aaron Sorkin
Genre: Biographical drama
Cast: Jessica Chastain, Kevin Costner, Idris Elba, Jeremy Strong
Running time: 2h35m
The true story of Molly Bloom, a former Olympic skier who became the brains behind exclusive high-stakes poker games, is told in the movie Molly's Game. Poker games, online pokies, and other media frequently feature adaptations based on well-known people, films, characters, and other sources of entertainment.
The narrative of the film follows Molly's journey and how her life dramatically changes after an injury eliminates her from consideration for the Olympic Games. It shows how, in the end, she gains notoriety as Hollywood's reigning queen of illegal celebrity gambling.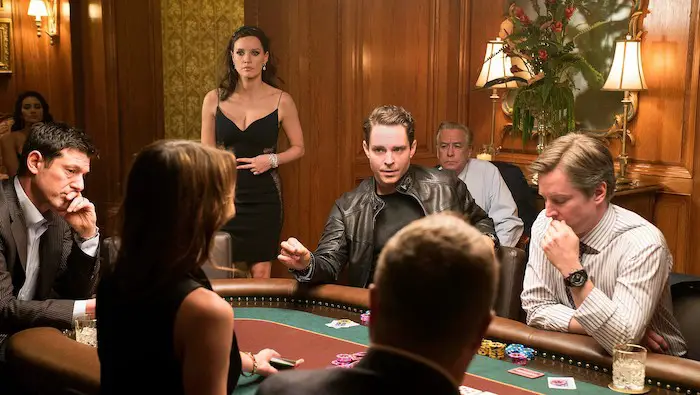 Comparison of Molly's Game: Book vs Movie
The movie adaptation of "Molly's Game", while departing from the book in some ways, manages to capture the essence of the story and the character of Molly quite well.
The movie does a great job of portraying the high-stakes world of underground poker and the glamor and excess that surrounded it. It also emphasizes the personal relationships and betrayals that Molly experienced, particularly with her lawyer, played by Idris Elba.
The movie also takes some creative liberties with the events and timeline of the story, which may frustrate some readers who are looking for a faithful adaptation.
Molly's Game: More Reasons to Watch
Experience a unique amalgamation of a prequel to The Wolf of Wall Street and a gripping biographical film with Molly's Game. Aaron Sorkin's directorial debut doesn't just showcase the life story of its protagonist, but blends the two worlds creatively, breaking away from the stereotypical, dark gambling settings.
Learn how Molly Bloom dominated a male-dominated business by earning over $5,000 in tips per game and generating over $4,000,000 in profits in just one year. Apart from that, there are numerous other compelling reasons to watch the critically acclaimed Molly's Game. Keep reading to find out.
New Approach to Poker Filmmaking
Molly's Game, in contrast to other poker movies, concentrates more on the psychology of the players than the actual game. The actors are portrayed in the movie as complex people with unique motivations and struggles. This nuanced portrayal gives the movie more depth and elevates it above being just a straightforward gambling story.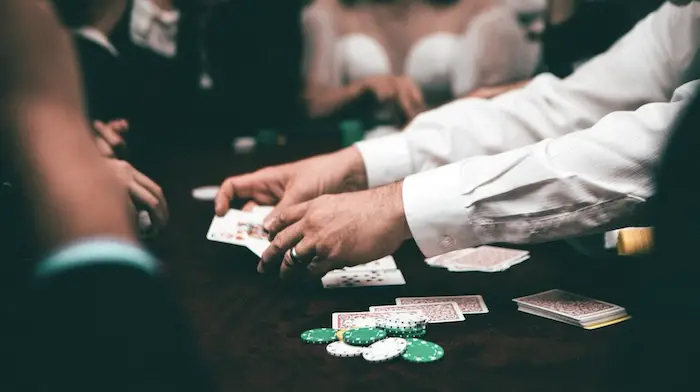 Directorial Debut of Aaron Sorkin
With Molly's Game, Aaron Sorkin makes his feature film directorial debut, and he does not disappoint. The film features his signature dialogue and plot twists, which have come to define his writing. This is unquestionably a must-watch for fans of his earlier works, including Malice, The American President, and The Social Network, among others.
The Life Story of Molly
Molly's role as the game's coordinator makes Molly's Game unique as well. She actively participates in the happenings rather than just being a passive observer. Her interactions with the players and her own life story give the plot depth, which makes the movie more interesting and thought-provoking.
Post-Weinstein Era
It is also worth noting that the movie was released during a period of heightened awareness around gender inequality and sexual harassment, especially in Hollywood following the Harvey Weinstein scandal and the rise of the #MeToo movement.
Molly's Game highlights the story of a female entrepreneur who rises to prominence in the high-stakes world of poker, where men are the norm.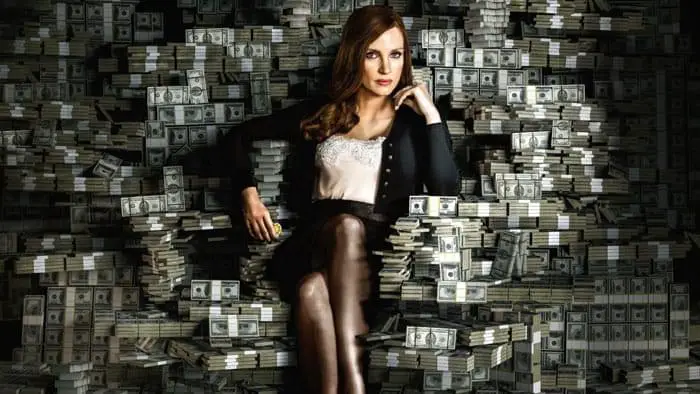 Molly's Game Credits and Nominations
Molly's Game received high praise from critics and was recognized with several nominations and awards in 2017 for best adapted screenplay, actress drama, and new director, including:
Oscar Awards
Golden Globes
BAFTA
Producers Guild
Directors Guild
Screenwriters Guild
San Francisco Critics Circle
Conclusion
To sum up, Molly's Game is a captivating tale that presents an intriguing viewpoint on the poker scene. Though the movie may not feature stakes as high as those in the actual games, it still manages to showcase resilience and tenacity in an engaging manner.
It is without a doubt a benchmark in biographical cinema and a must-watch for those interested in scandals and poker enthusiasts alike. If you want to delve deeper into this genre and explore the top-rated poker movies, we suggest you check out our article on the 5 most-watched poker movies of all time. We're certain you'll enjoy them!