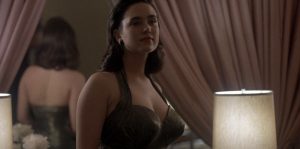 USCHI DIGARD: FROM SWEDEN, WITH LOVE
Scandinavian import and porn star Uschi Digard will forever be one of the most memorable Meyers ladies, as the holder of two utterly amazing table buffers rivaling Tura Santana in bust. From "Supervixens" to "Cherry," right down to utterly memorable appearances in "Kentucky Fried Movie," and "Ilsa, She-Wolf of the SS," Digard is a sight to remember.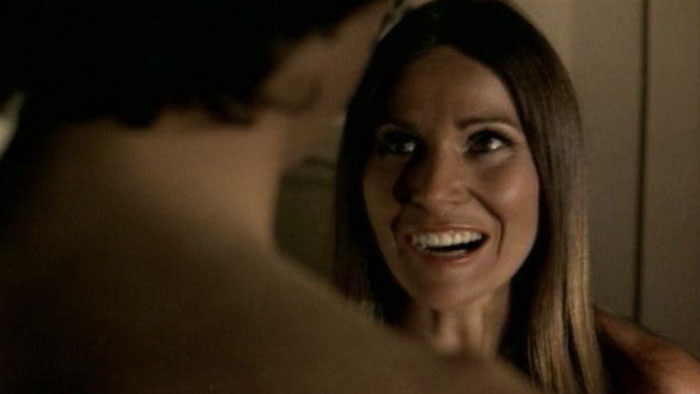 PAM GRIER: BLAXPLOITATION IS BEAUTIFUL
The lovely Pam Grier earned sheer cult status kicking a*s and taking names in films like "Foxy Brown" and "Coffy," but beyond talent, Ms. Grier has to her credit two of the finest partners in crime you can imagine. Grier is granted with two of the more curvaceous casabas in film history, assets that have kept her a constant sexual figure, in spite of her age. And with films like "Women in Cages" to her credit, Grier's natural hand warmers won't soon be forgotten.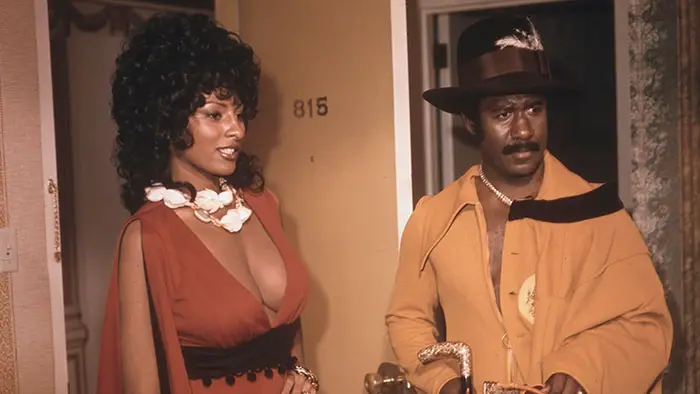 JENNIFER CONNELLY: FORGET THE OSCAR – SHOW US THE GOLDEN GLOBES!
Jennifer Connelly, when she was an on-screen decoration rather than a "serious" actress, had two of the most amazing Rib Cushions you could nestle your head on and sleep in forever. It's a shame she underwent a breast reduction: it takes more than losing a cup size to gain respect. To the male mass, she'll always be remembered as that gorgeous little tart whose dress clung to her body like latex paint in "The Hot Spot," as Jenny Blake in "The Rocketeer," and as that vivacious vixen Josie McLellan bouncing up and down around a department store, and straddling a rocking horse in "Career Opportunities." C'mon, Jennifer, bring back the girlfriends!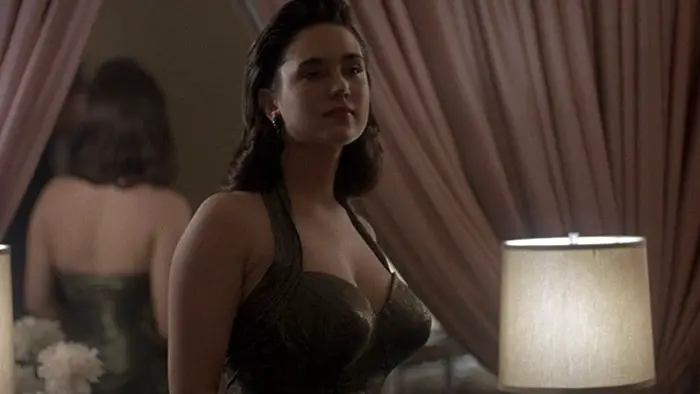 MONICA BELLUCCI: MAD FOR MONICA
The actress and her 35C advance guard were best remembered in her controversial film "Irreversible" and as the object of sexual attraction in the Italian romance/drama "Malena." Monica Bellucci is simply a combination of raw beauty and pure sex appeal that many men would gladly leave their wives for. Making a memorable debut in "The Matrix" sequels as Persephone, Bellucci has yet to make a splash in American cinema, but her modeling photos, nudes and all, live on with her fan base who continuously praise her ability to bring nude to a higher plain. Bellucci and her sandbags make any film memorable from the farce "The Brothers Grimm" as the Evil Queen, to Dracula's Bride in "Bram Stoker's Dracula," to her role as a charitable (and often deliciously sweaty) doctor in "Tears of the Sun".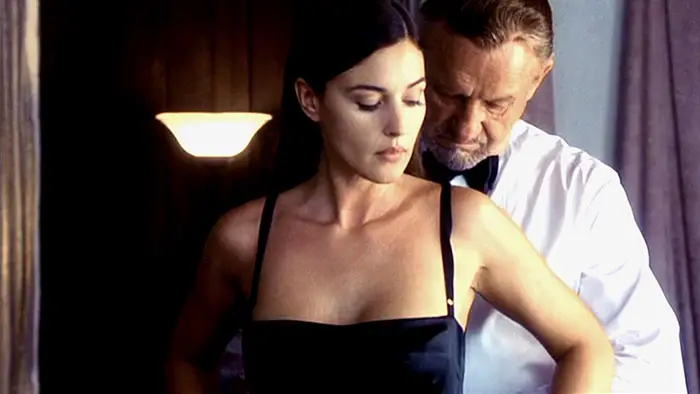 ROSARIO DAWSON: OUR GAL ROSARIO
The only two reasons to see Oliver Stone's "Alexander" belonged to Rosario Dawson. It's been the general consensus for years that Dawson's honeydews were generally astonishing, but Dawson in her raw sexual prowess proved she had the assets to garner many a male fantasy in her catfight sequence from "Alexander." Of course, that's just the toga trade: we also have Dawson as a stripper in "Rent," a prostitute with a penchant for straps in "Sin City," and the Kevin Smith notion of the ideal woman in "Clerks II." Keep 'em coming, Rosario!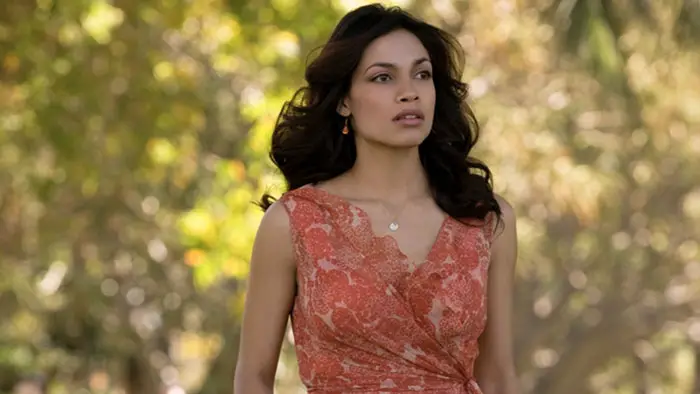 SCARLETT JOHANSSON: NOT LOST IN TRANSLATION
Sure, Scarlett Johansson can't buy a hit to save her life, but she already has two top hits in her favor. And with Johansson's recent inadvertently erotic Disney ad campaign as Cinderella, she'll be inspiring a whole new generation of fun bag fans from 5-10 years old. Johansson's turns in films like "The Island" were undercut by her globes, as well as her artsy turn in "Lost in Translation" saved by her appearance in white panties and tight shirt, and who can forget Johansson in a blue towel having white goo sprayed on her body in "Eight Legged Freaks"? But most supporting of her bust was in her turn as the mistress Nola Rice in "Match Point," who was crafty enough to show just the right amount of unadulterated cleavage to please the genital receptors.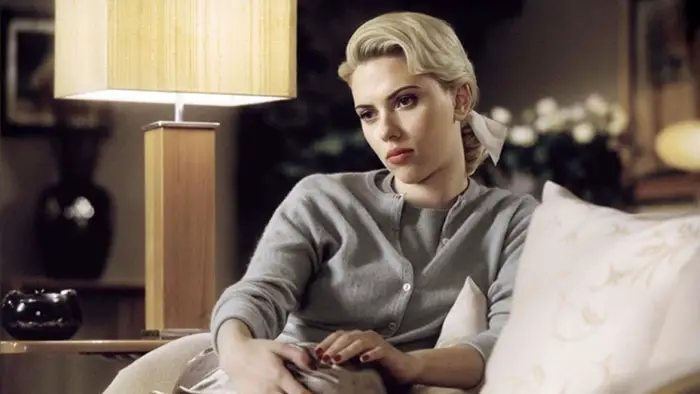 The list concludes in Part 4 of The Fifty Best Breasts in Movie History>>>