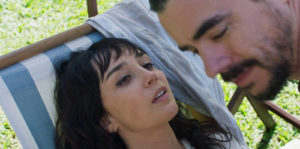 The Book of Delights is a Brazilian film that makes no apologies for its erotic intent because it is an experience in love. However, it is purposeful and meant to capture the existential existence and essence of its heroine Lóri (Simone Spoladore). Lóri, an elementary school teacher, is soul searching for love and its meaning in her life as she knows it. She has inherited an apartment left to her by her mother overlooking the ocean but is unsettled and finds herself exploring it as if she was a stranger in her own home and life.
Based on the book by the same name by acclaimed and beloved Ukrainian-born Brazilian novelist and short story writer Clarice Lispector, The Book of Delights film offers a mix of Lispector's intent but with more visual attraction. Director Marcela Lordy presents The Book of Delights through its chapters using interesting photography to denote the differing segments. However, the filament that continues to run through the entire film is her relationship with Ulisses (Javier Drolas), a philosophy professor. A play on names, it is undoubtedly an odyssey for Lóri to connect with Ulisses, whose pastime is racing electric sailboats, and providing her with the thinking and understanding that there are demands, desires, and needs for all who embark on the quest for love.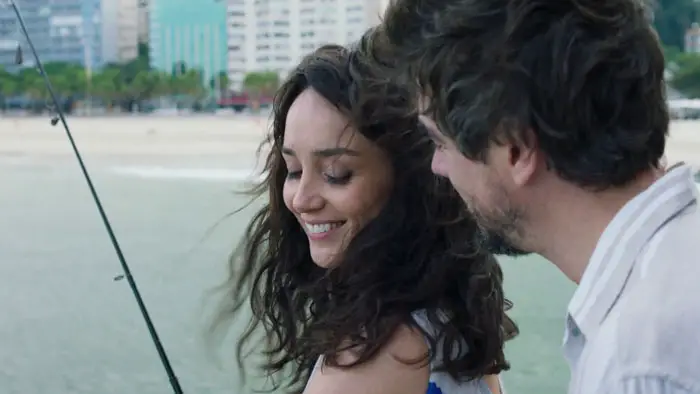 "Lóri, an elementary school teacher, is soul searching for love and its meaning in her life as she knows it."
The juxtaposition of teaching school children and offering them ideas to explore and understand against Lóri's exotic sexual exploits and deconstruction of her life and purpose is an interesting paradox. As they learn, she learns, especially when she brings her mother's diary to class for them to read aloud—which is fascinating and lovely. However, Lóri's existential musing is uncommon for elementary school children. Even though she finds a middle ground for it, her superintendent asks her to reel back as these are only seven-year-olds.
Although Lóri is independent and tends to run from commitment, her brother David (Felipe Rocha) reminds her of where she hails. He is a compelling character who exists in a much happier place than Lori but understands her chaotic tendencies. After a few interesting sexual encounters and explorations, Lóri continues to struggle with her desires for Ulisses. Although arrogant, he is straightforward in purpose.
What draws me to The Book of Delights is not the prophetic layering of philosophy and modern-day living but more the use of metaphor as an artful storytelling mechanism. Lordy constructs a great deal around Lóri's inability to be in the water, using water, water not flowing in her flat, fish dying in a bowl of water, bloody fish, and the list goes on. Even though she lives by the sea, when she finally explores the water and dives in, it's a baptism for her life. Many more details throughout The Book of Delights conjure up a trail of clues as to how Lóri and Ulisses find each other, and it's well worth the watch. The Book of Delights is the meeting of mindful deconstruction and visual intrigue about falling and being in love.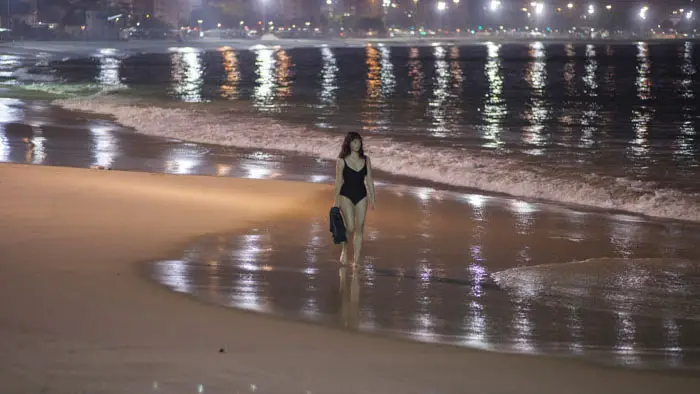 "…the meeting of mindful deconstruction and visual intrigue"