The two writers build on the already growing fear and suspense by taking pieces of other successful horror films and applying them to Z. Audiences see aspects of The Ring, including the use of a black crayon and the staticky television. The story, in general, however, is almost too similar to James Wan's Insidious. As enjoyable as Z is, it is too referential to the 2010 thriller to be considered original.
Christensen and Minihan do add aspects that help build the eerie atmosphere of the film, but it isn't easy to decipher which parts are original and which are inspired by that well-known franchise starter. Even with the amount of inspiration that came from Wan, the writers still find success in creating a dark film that is capable of creeping out even the most seasoned horror fans. Z leaves the viewer feeling helpless at times (which, honestly, is a wonderful feeling when you are a fan of the horror genre).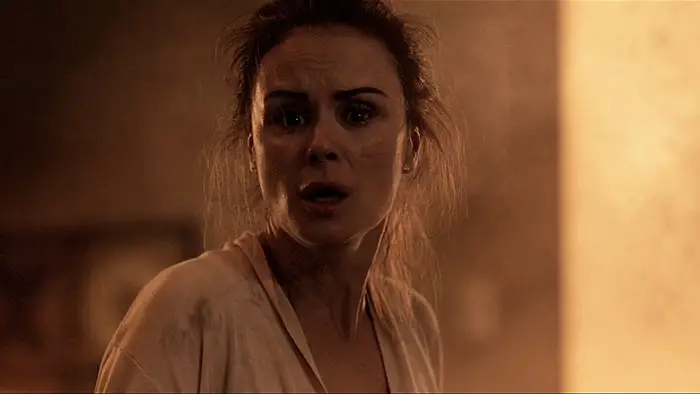 "…find success in creating a dark film that is capable of creeping out even the most seasoned horror fans."
A lot can be said for the acting. However, the one who shines brightest in Z is the young Klyne. While being surrounded by talents that have been, collectively, part of more than three hundred films can be intimidating, Klyne never misses a beat, and regularly brings great poise and precision to the table. As mentioned in the synopsis, Joshua has an imaginary friend, meaning that Klyne, for a good portion of the film, is tasked with filling the scenes with no one on-screen to support him. He flawlessly executes his role and brings Z to life. He possesses excellent potential, and I can see him starring, as a lead, in films in the near future.
Horror fans can take comfort in how Z stitches together pieces of other movies into a cohesive whole. If you are familiar with the genre and the films which have dominated the field recently, there is not much to think about when watching this particular horror/thriller. I implore you to temporarily escort Insidious out of your mind and appreciate what Christensen and Minihan put in front of you. They have a keen sense to use what has already been done in order to develop a story that appeals to horror fanatics. With the help of their talented cast, the filmmakers propel Z to terrifying, intense life for those fortunate enough to see it.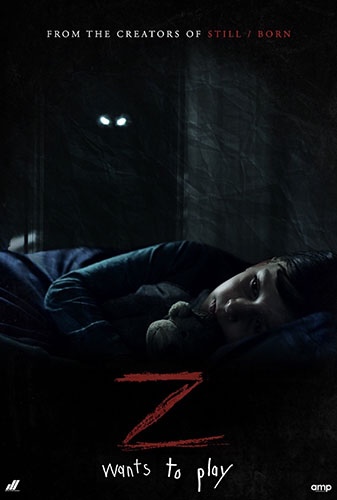 "…it attacks audiences physically, mentally and emotionally."