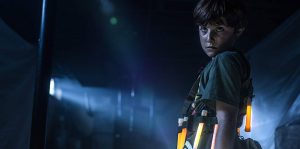 I don't know what it is about horror films that make them feel the need to sequel bait so often. Is it meant to leave the audience with one last shock? At this point, a surprise ending is as cliche as the cat in the closet jump scare. Therefore, it does not work unless it serves an actual narrative function (and only a handful really do). The new family-centric horror film My Soul To Keep does sequel bait just before the credits roll, but can it justify such a turn?
Eli Braverman (Parker Smerek) believes there is a monster in his family's basement. This creature lives in the furnace and seems to be made of pure shadow. Everyone, minus his friends Sam (Remington Gielniak) and Hilary (Arielle Olkhovsky), believes Eli has made the monster up to deal with unspecified issues (he was recently taken off of medicine for something).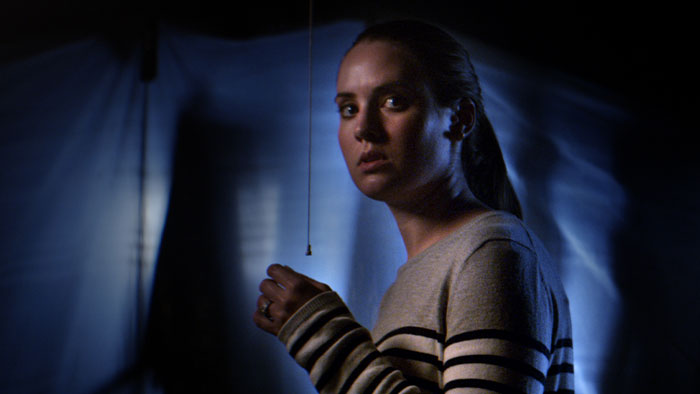 "When the electricity goes out, the shadow creature escapes. Now Eli must battle this supernatural entity…"
However, Eli is left alone in the house one night after his bratty sister Emily (Emmanuelle Turco) leaves for a party. When the electricity goes out, the shadow creature escapes. Now Eli must battle this supernatural entity before it bests him. Can Eli finally face his fears?
There is a lot to love about My Soul To Keep, starring with the cast. Parker Smerek, in only his second credited role, and first lead, is impressive. He makes his fear of the basement palpable, and once his character goes into action mode, he is a credible and smart hero. He also plays off the rest of the cast quite well. Eli's parents are portrayed by Brandon Matthew Lyle and Maria Wasikowski, respectively, and they are great. They share lovely chemistry and come across as sweet, caring folks.
Gielniak, as the best friend, is a lot of fun. A scene where he explains to Mrs. Braverman that he rode his bike to their house and that his mom is still sleeping is fantastic. But he's not afraid to feel vulnerable or scared, as evidence when Sam tries waking his mom up to help Eli. As the almost entirely evil sister, Turco is excellent. The role is poorly written with oddly shifting motivations (which bring up issues for the parents as well), but the actress nails the role and is a lot of fun to hate.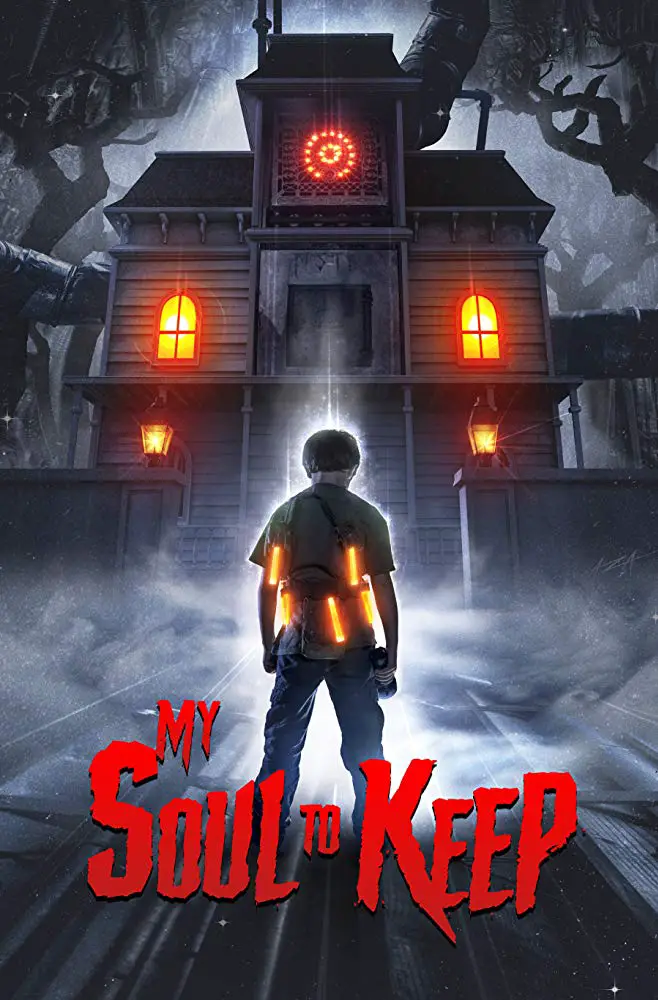 "…several pulse-pounding, eerie moments…"