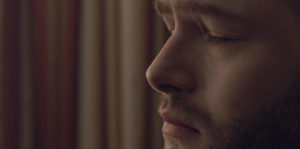 Meticulously shot, directed, and acted, Stewart Hannah's Wrecked will devastate you and then uplift you by the time the credits roll — which is sooner than expected considering that the movie has a ten-minute runtime.
Matt (Aaron Clelland) is a 24-year-old mechanic who lives with his parents near Glasgow. "Life seemed pretty basic. No dramas. Then, until a couple of weeks ago when I was…" Matt struggles to say the following words, but he eventually gathers the strength to say, "When I was raped."
Throughout the short, the camera stays static and fixed on Matt as he opens up about the time he was raped. It's his first time in a group therapy session. In fact, it's his first time talking about the incident. The lewd, criminal act compelled him to question his sexuality and whether he is to blame for his assault. But just because he was inebriated doesn't mean he deserved what happened to him. Matt recounts the experience in harrowing detail.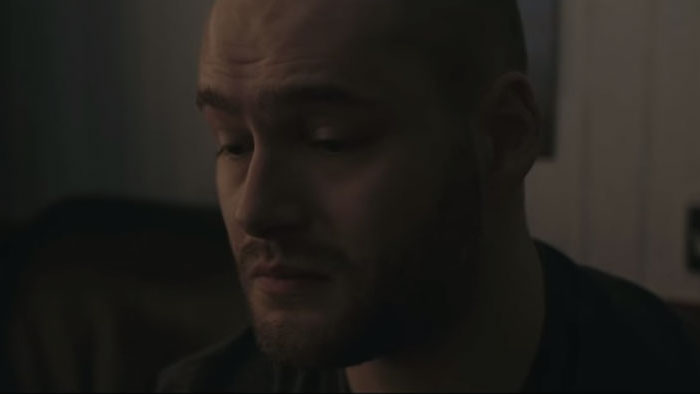 "…[Matt] opens up about the time he was raped."
Male rapes are far less reported than female rapes, largely because male victims of sexual assault feel too ashamed or embarrassed to come forward. However, it is not only an internal struggle that prevents male victims from reporting their traumatic experiences; society neglects to take male sexual assault victims as seriously as female sexual assault victims. Hannah hopes to change that with this palpable and incisive story.
Wrecked examines the importunate pain of trauma. Matt describes how the traumatic experience isolated him from family and friends and how it caused his mind and image to become distorted. However, he says that listening to other rape victims tell their stories has given him the courage to speak up about his experience. Nobody in the support group is ever seen or heard, which serves to benefit Clelland. The actor gives an emotionally powerful performance that keeps you glued to the screen. Through verbal hesitations and heavy breathing, Clelland perfectly portrays somebody who is held back by trauma.
Stewart Hannah's drama not only speaks to and for male rape victims but to anyone who is affected by trauma and caught under the weight of their emotions. Wrecked is an unflinching exploration of trauma and healing that must be seen.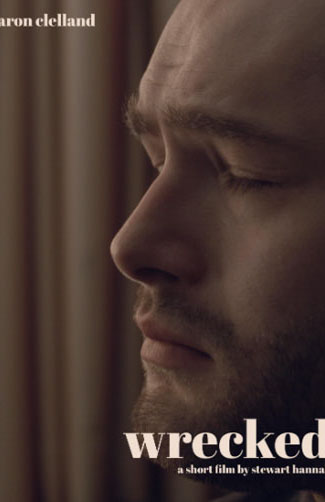 "…an unflinching exploration of trauma and healing..."