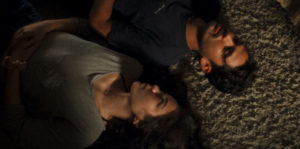 LOS ANGELES ASIAN PACIFIC FILM FESTIVAL 2022 REVIEW! Every Day in Kaimuki is the first feature of Hawaiian writer-director Alika Tengan. It is the story of Naz (co-writer Naz Kawakami), a nighttime DJ at an indie radio station and a skateboarding enthusiast. The young man, who describes himself as a "Hawaiian guy who grew up in Hawaii and never left," is in the process of leaving his peaceful but unfulfilling life in Kaimuki for the Big Apple with his girlfriend, Sloane (Rina White). She is a promising ceramic artist who has been accepted into an art program in New York.
However, while Naz is anxiously planning all the details of their departure, Sloane has second thoughts about their move, unsure if their reasons for leaving are the right ones. Naz trains his successor at the radio station and spends his last days with his mates at the skatepark, all the while trying to sell his belongings to friends and Craiglist buyers. But, his determination gives way to reveal some hesitancy as everyone around him questions Naz's relocation plans (to a colder place no less) or, worse, have opportunities for him if he's willing to stay.
"…[Naz] is in the process of leaving his peaceful but unfulfilling life in Kaimuki for the Big Apple …"
Every Day in Kaimuki does an outstanding job depicting the sentiment that countless youngsters have before emigrating far away when everything is uncertain. Those who move from their tiny islands, or small towns, to big cities, can relate to the protagonist's uneasiness (and headaches!) when dealing with all the logistics of such a journey. Likewise, the tension this next big step presents for lovers pondering whether they are making the right decision together will resonate with many couples who were, or are, in similar predicaments.
Tengan and Kawakami have created a journey overflowing with emotion. They offer a genuinely unique story performed almost documentary-like, with (possibly) some non-professional cast members, but the synergy and chemistry between everyone worked to desired effects. The dialogue is also very realistic and may make viewers wonder if some lines were improvised. The drama is low-key immersive with its beautiful cinematography, natural lighting, and minimalist style. Plus, the great score, and soundtrack, will please many an indie music and film lover.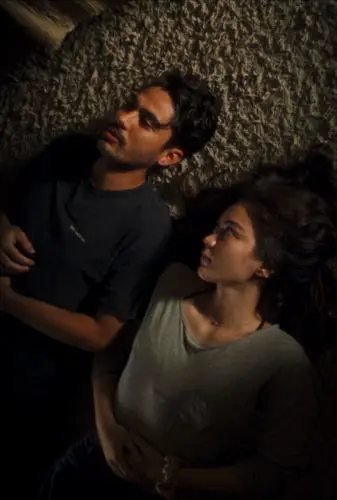 "…a journey overflowing with emotion."