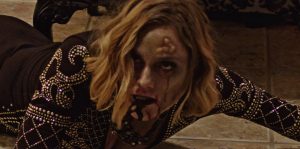 Sausages. Lots and lots of sausages. They are the cause of the zombie infestation in the ridiculous and ridiculously fun Witness Infection. "There's a potpourri of awfulness in here," a character states at one point, and he may as well be describing the film. The thing is, it's self-aware awfulness. Director Andy Palmer has crafted a rude and crude title and is proud of such.
The film revolves around a simple concept: what if feuding mob families had to unite against an attack of the undead? Palmer squeezes everything he can out of that one-line pitch, as well as his game cast. The result resembles an Adam Sandler comedy without Adam Sandler. Only it's better than the entire string of Sandler's Netflix comedies combined.
Carlo (Rob Belushi), the hapless son of mob boss Mr. Serrelli (Maurice LaMarche), seems quite content working at a seedy pet salon – until pops presents him with the following scenario: marry Patricia (Erinn Hayes), daughter of the rival mob boss, and get her pregnant… or they're going to war. Carlo refuses, causing a scandal at the dinner table. Good thing sausage-loving zombies start raiding local taco trucks. Despite their rotten brains, they still seem to recognize their rivals. Hilarity ensues.
With surprising ease and succinctness, Palmer introduces an assortment of characters. Carlo's potential love interest Gina (Jill-Michele Meleán), an inspiring vet; film fanatic Vince (Vincent Donvito) records everything and has a penchant for quoting movies at inappropriate times. The standouts are hitmen Mario (Joseph D. Reitman) and Anthony (Gary Anthony Williams). Their all-too-brief discussion about "sending a message" is pure gold, a near-perfect little tribute to Pulp Fiction. A spinoff could be made about these two characters, whose camaraderie is the stuff of B-movie dreams. And then there's Rose (Monique Coleman), who became the badass Rosetta, aka Ms. Vengeance, once the dead started walking, and who refuses to be the first Black woman to die in this film.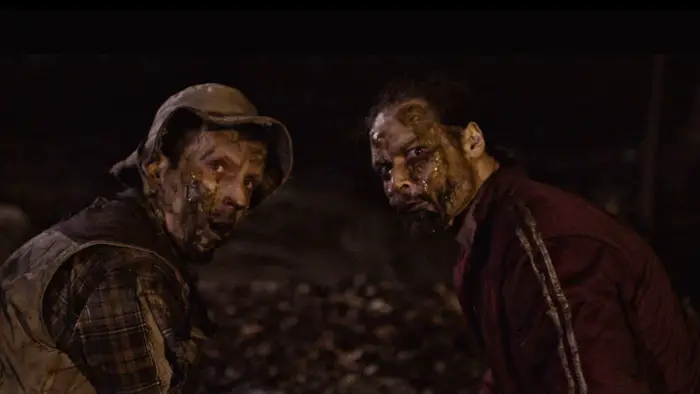 "…sausage-loving zombies start raiding local taco trucks."
Look past some cheap effects and cheaper potty humor ("I just had to have a couple of shepherds leave their flock," a priest says after using the bathroom), and there's a real inspired vibe here. A hilarious sequence follows our heroes as they drive a car with a gutted deer stuck to its front fender. A mistimed Godfather reference followed by a date proposal will make you burst out laughing. Most jokes stem from the misplaced gangsters still acting tough in a suburban environment. Sporting ridiculous jogging suits, they react to the horde of zombies as they would to a horde of mobsters.
Carlos Alazraqui and Jill-Michele Meleán's screenplay is crammed with memorable one-liners. "If a see a deer, I'll fuc*in' whack him," a gangster states early on, pulling out his gun. After Patricia is promptly forgiven after an increasingly honest confession to a priest, she deadpans: "That is why I love Catholicism." Out of many gems, here are a few more choice ones: "He doesn't have the balls to have balls." "That's my boyfriend, Terrence. He's dead to me now." "I don't wanna hurl in my Gucci."
The production values may be low, but Palmer and his cast and crew make the best with what they have. Witness Infection is inspired and, most importantly, funny – certainly much more so than its title suggests. Its self-consciously silly spirit is infectious.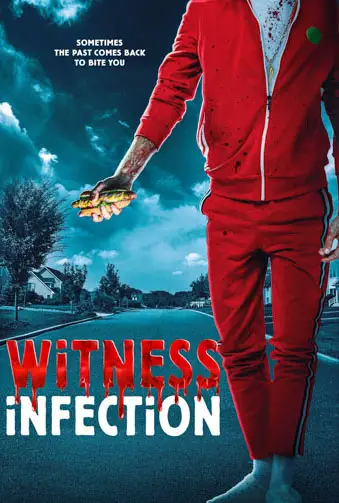 "…inspired and, most importantly, funny..."