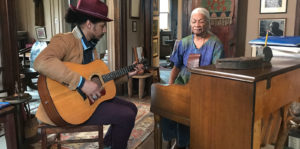 Why is We Americans? is an intense and educational documentary that dives deep into the history and current world of the Baraka family of Newark, New Jersey. This seminal work about the family's patriarch, Amiri Baraka, considered one of the most extraordinary and gifted poets, playwrights, and activists of the 20th century, is a fascinating experience. Known by many for his writings and fiery spirit on the difficulties and hardships of a black person living in a white world, director Udi Aloni brings Baraka's life into the spotlight and the legacy he passed on to his children and grandchildren as well as others.
With collective dedication, perseverance, and grit, Amiri Baraka was an impressive man who explored every avenue of thought on critical society to understand and present the struggles of African American men and women, including his and his family's. Alongside him until his passing, his wife, Amina, embodied an artistic spirit and unique spiritual understanding of her own as she raised five children in Newark during some of its most volatile times, including the Newark Rebellion of 1967.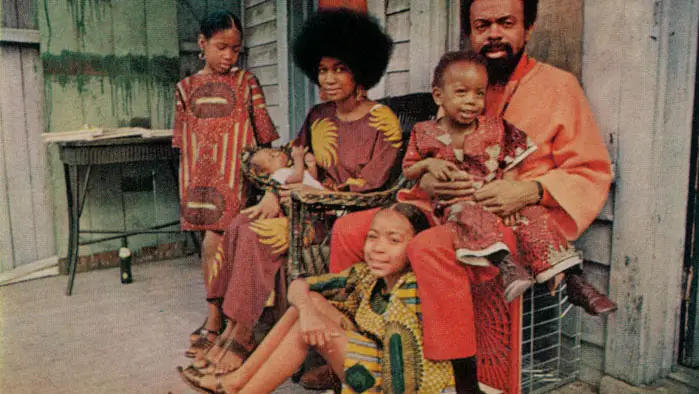 "…dives deep into the history and current world of the Baraka family of Newark, New Jersey."
Today, their son, Ras Baraka, is the mayor of Newark embodying his family and creating new opportunities for African Americans. Several civic leaders, including Senator Corry Booker, a former Newark mayor, and Larry Hamm, express their support for the mayor. File footage, archival films, and photographs present a stunning and alarming picture of the plight of Newark during the nation's Civil Rights movement and time of civic and political unrest.
But at the center of the documentary is the poet, and none other than Lauryn Hill speaks about his inspiration and legacy. In her descriptive and laser focus introspections, Ms. Hill describes the many components that make Why is We Americans? a deconstructed history lesson, especially in hearing about Baraka's influence on her and so many others to force and demand change. Presented through an artist's eyes and experience with television and talk show appearances, family photos, newspaper clippings, and more, his reach was far and wide.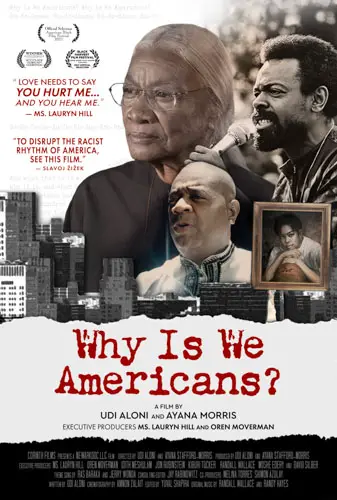 "…a deconstructed history lesson..."