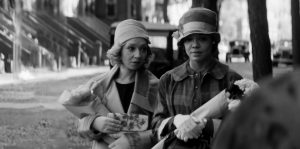 SUNDANCE FILM FESTIVAL 2021 REVIEW! Tessa Thompson and Ruth Negga, the stars of Passing, are two of the finest actresses working today. The drama co-stars Andre Holland, who is brilliant, and my number one celebrity crush, Alexander Skarsgârd, who, aside from carrying that title, is also one of the best actors out there. And it is the directing and screenwriting debut of Rebecca Hall, who is a fantastic thespian in her own right. While I had never read the source material, the eponymous novel by Nella Larsen, initially published in 1929, you can bet that now I certainly plan on doing so.
Irene Redfield (Tessa Thompson) is a well-to-do black woman living in New York City's original uptown haven for African Americans, Harlem. I won't talk about how incredibly gentrified Harlem is now because, for one, I am white, and my fellow whiteys are the ones responsible for that, and secondly, because it's not entirely relevant to the story of the film, moving on. Irene is in Midtown Manhattan looking for a toy her son wanted. After striking out, she is overtaken by the heat and hails a cab to go somewhere cool. The cab driver takes her to a fancy hotel. She is led into the dining room, where she sits down alone to have tea. Not soon after, an extremely glamorous blonde woman and her husband enter the dining room. Irene and the woman exchange numerous glances until the woman comes to her table. It turns out that the woman is Clare Kendry (Ruth Negga), Irene's high school classmate.
"…[Clare] is becoming a little too familiar with everyone in Irene's life, including Brian."
What's controversial about this meeting? Well, first of all, this story takes place in the '20s, and the thought of two black women sitting in the dining room of a fancy hotel without being bothered is pretty revolutionary. The reason that they aren't bothered is that both women can pass for white. Irene never really realized this was something she could do, but Clare does it all the time.
See, Clare's husband, John (Alexander Skarsgârd), unequivocally "despises negroes." We find this out when Clare takes Irene to her hotel suite, and John shows up. He's given her a very racist nickname due to the fact that when he married her, she was "as white as a lily," but she keeps getting darker. You don't really want to know what the nickname is, though I'm sure you can guess it by me telling you that it's a word that no white person should ever utter. Irene is shocked by this interaction and decides that she wants no more to do with Clare, even though her friend has just moved back.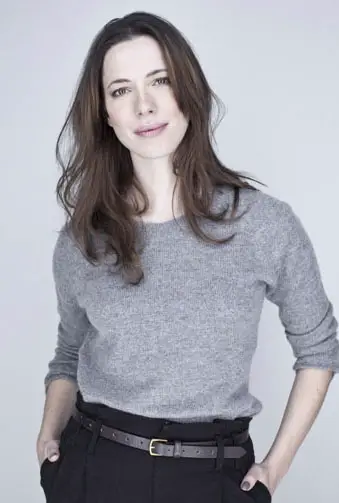 "…evocative of classic motion pictures of the era."