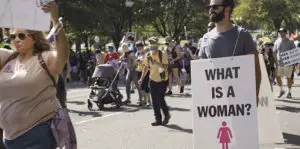 To no one's surprise, male-to-female trans athletes are also discussed. You can't hop on social media without seeing controversial college swimmer Lia Thomas' name mentioned at least several times a day for shattering women's swimming records that no biological woman has even come close to. But Thomas isn't the only trans-athlete in women's sports. As the film shows, this is happening at colleges all over the country. And as this is becoming the norm, biological-female students are being threatened or shamed into silence for speaking out against what they consider a majorly unfair advantage.
The first half of What Is A Woman is fairly tongue-in-cheek. A few jokes, some funny clips, and Walsh putting himself in wild situations at Women's marches and such. But things get more serious once he touches on the topic of "trans" children and their parents who are allowing doctors to prescribe "puberty blockers," or GnRH, to suppress sex hormones like testosterone and estrogen in their kids. These "blockers" are the same injections or pills given to sex offenders to chemically castrate them. Kids being "Trans" might be the most controversial topic about the discussion today. And the division on this topic is broad! For me, this was probably the most unsettling part of the documentary.
But the story that bothered me the most was that of Canadian citizen Robert Hoogland. Hoogland, a father of a 14-year-old girl, who identifies as a boy, was arrested… let me repeat this… ARRESTED for "misgendering" his little girl by calling her "daughter." Literally thrown in jail for this. But that's not the most disturbing part. Apparently, in Canada, the government DOES NOT NEED PARENTAL PERMISSION to give your child body-altering, hormone-suppressing medication! So when Hoogland realized what they were attempting to do to his daughter, as any man would, he stepped up and said no. He was met with threats of legal action from the state.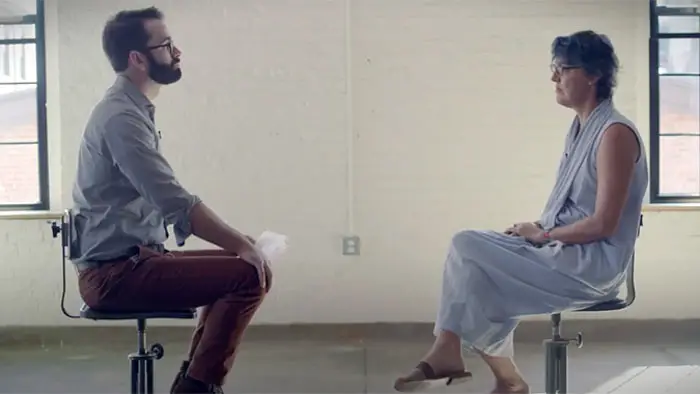 "…presents many facts and opposing arguments…"
To be honest, I wasn't even sure this story was true because of how far-fetched it seemed. I even went as far as to fact-check all of this personally before going any further. But, sure enough, this is all documented.
Regarding the original question posed, "what is a woman," Walsh never gets an answer. And considering the state of the world now, he probably never will. Every "professional" who was asked this question had a momentary look of fear on their face. Because to say anything that is not what is being pushed is to risk your career, reputation, and social standing. It's much easier to ignore the topic and put it out of your mind than to say what you think.
Ultimately, as divisive as the issue is, the only real winners in this debate are the pharmaceutical companies. On average, per individual, the cost of transitioning is over $50,000. For children, puberty blockers are approximately $1,200 per month for injections and can range from $4,500 to $18,000 for an implant. And NONE OF THIS is covered by insurance or healthcare programs. This is a billion-dollar industry, so it makes sense these drug companies don't want their customer base to dry up.
Would I recommend What Is A Woman?
I would very much recommend everyone watch this and make their own decisions. There are times when Walsh gets a little corny, but overall, he presents many facts and opposing arguments that are, at the very least, something to think about. I get that those who know Walsh either agree with him or hate him. And based on that, those who don't like him will probably not watch this movie anyway.
On a personal note, I want to end with this:
Many so-called "film critics" chose not to review What Is A Woman for fear of backlash from the LGBTQIA+ community. I want to call these people out as cowards. Our job is to review movies, good or bad, not base what we review on our political leanings. This sort of bullshit is killing the film industry right now. I'm calling on ACTUAL CRITICS to start showing more guts and integrity with the understanding that the only reason people even read our reviews is for our honesty.
What is a Woman is available on the Daily Wire website.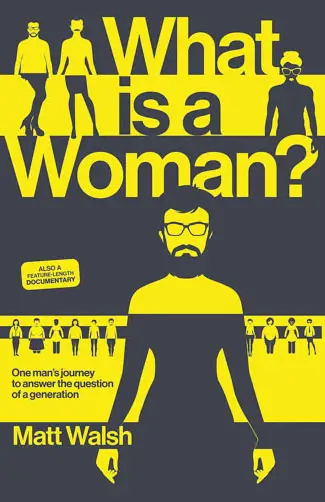 "…our job is to review movies, good or bad, not base what we review on our political leanings."