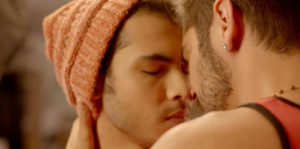 Waking Up Dead, from writer and director Terracino, starts off as a cheeky and somewhat down-to-earth comedy about a struggling gay Latino actor in Hollywood. With a string of failures — no work, money, partner, or a home — 35-year-old Danny Moldonado (Gabriel Sousa) hits rock bottom. At first, Danny's life is like every actor trying to catch a break, and it's funny. Up to this point, the film has good editing, is well-acted, and has an incredible pace and timing.
When Danny has no options, car, home, or partner, he unearths a housesitting gig for an old friend, which ends up being a blessing since his phone is cut off, and he has use of a landline. Unfortunately, there's no soap, and the constant running joke that he smells like dish detergent gets old fast. Danny gets closer to landing a real role by enlisting the help of his friend Raven (Patricia McKenzie), who visits him for encouragement as a type of disguised self-help guru and influencer, providing moments of comic relief.
Danny's continuous back and forth with his agent Phyliss (Traci Lords) and her assistant is humorous and well-played from the phone and messages, but it also takes a turn. Leaving him in the dust and speechless, Phyliss comes to him with what was supposed to be a role but gives him a speech about a******s — useful but different.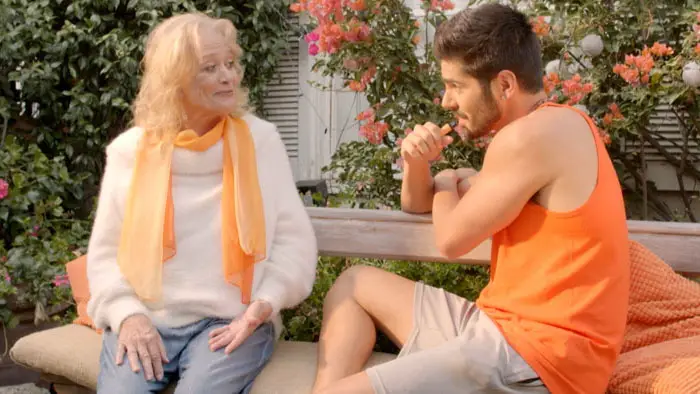 "With a string of failures — no work, money, partner, or a home — 35-year-old Danny Moldonado hits rock bottom."
Waking Up Dead then informs us that Danny's mother is dying, and his sister Sabrina (Angelic Zambrana) would like him to take a flight immediately to be by her side so she does not have to suffer alone. Only Danny refuses, and his life is taken up by his addictions to sex, vaping, and eventually heroin, another different scene.
With all the selfishness and self-absorption, Danny tries to reconcile with his boyfriend Eddy (Caio Ara) even though he can't stay loyal. But, according to Eddy, Danny isn't satisfying anyway. So, as Danny tumbles, a real estate agent Lila (Judy Geeson), stops by the house and makes it her business to save him with her acting skills and stories of a son who choked to death from vomit due to heroin.
While Waking Up Dead is set up for an "awakening" moment, it lacks a few details and story elements to make it believable. Yet, for a film made during the height of the pandemic, it is very creative in its use of space, characters, voices, and time. Sousa carries his character to the end and has excellent on-screen energy and appeal. Unfortunately, Danny had only so many options to indicate how tough his existence happened to be, which were not all that earth-shattering. Still, a very dark side to the story is revealed, as is a solution.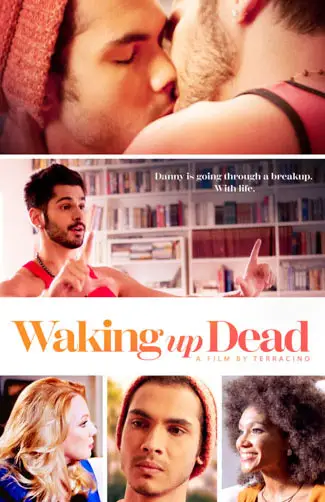 "…Sousa carries his character to the end..."