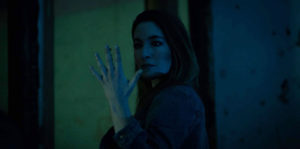 Rona Walter's Toxica is a well-executed production, especially when you take into account the financial troubles the director went through to get it made. Filmed right before the pandemic hit, Walter has given her best to ensure all aspects of the production, technical and creative, look aesthetically pleasing while adding small details to a layered story. Walter's direction sparks up the imaginative narrative, which does a fair job of blending genres, as she builds suspense, leading to an ending that will leave audiences questioning everything they just witnessed.
The thriller follows Augusta (Charlie Blackwood), a former stuntwoman turned private investigator. During a job, she gets exposed to an unknown biological compound. While the film's synopsis hints at sci-fi, with the protagonist struggling with her unexplained condition, it actually tries to reverse-engineer that idea. Instead, screenwriters Carlos Boellinger, Lorenzo Fantini, and Walter focus on Augusta's quest to learn more about the compound and understand her condition, honing in on the character, not the plot. Thus, they've written something that comes across as the antithesis of the typical hero's journey.
The opening sequence takes place in the late 19th-century, shot in lush green forests, hinting at the historical origin of the toxic compound so central to the story. The beautifully shot sequence builds up the suspense, intriguing all watching straight away into the sci-fi angle. And that's the point from where the antithesis of the biological villain begins.
Toxica spends good fifteen minutes setting up Augusta's arc. She was left out of a job in stunts after an accident severely injured her arm. Riding a Ducati in her black leather jacket, befitting her skills, attitude, and personality, she's turned to being a P.I. to make a living. Augusta is strong-headed yet possesses both mental and physical vulnerabilities and fights to embrace the difficulties ahead of her. The screenwriters stray away from creating a stereotypical character usually represented as a male by giving similar, relatable abilities to a female. Budding actress Blackwood looks the part and pulls off the action sequences pretty well.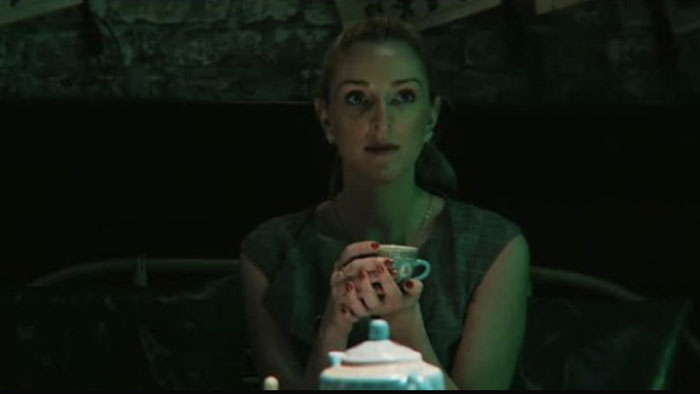 "…a former stuntwoman turned private investigator…gets exposed to an unknown biological compound."
Walter's work on the production design is also commendable. The film is set in the late-1990s in an unknown town that seems unreal and surreal. Alleys are filled with graffiti, giving off shady vibes, with Augusta's expressions outright depicting fright and nervousness when about town. It's mostly a fantastical setting, which seems inspired by fictional cities like Gotham, where lowly areas breed crime and illegal activities. Cinematographer Jon Fraser further hypes up the uneasy, icky vibe with close-ups of Augusta, as well as PoV shots where the character finds herself in danger or surprise physical altercations.
The place where Toxica lacks is the acting of the supporting cast. Besides Blackwood, there isn't anyone equally satisfying on-screen. Furthermore, though intended to be ambiguous and left for interpretation, the ending isn't highly satisfactory. By the time it concludes, several questions remain unanswered. Yes, the film is essentially an origin story, and the writers left room for the story to continue. But, those unanswered questions lead to a feeling of incompleteness and make the film confusing to some extent.
The film isn't without its flaws, whether in terms of the storytelling or its technical aspects. You won't constantly be excited or entertained throughout as these problems may leave viewers a chance to grow detached from the story and character. But, Walter has maintained a proper distance from other films featuring a "forest exploration gone wrong."
Interestingly, Toxica is the first feature ever made available on the NFT forum, making it one of a kind and somewhat representing a leap into a fresh viewing experience for movie-goers. After being affected by delays in release and post-production due to the pandemic, it turns out to be a fine, if slightly uneven, feature and the efforts of all involved deserve applause.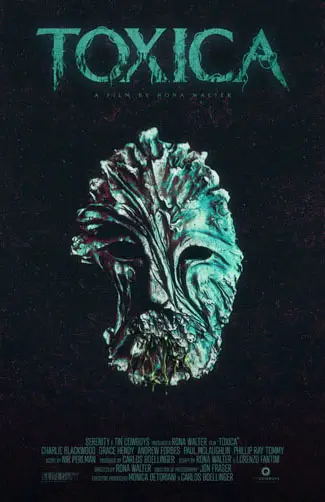 "…represent[s] a leap into a fresh viewing experience for movie-goers."