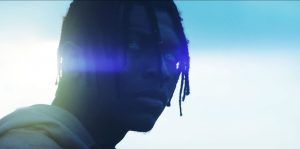 Kirby McClure's Spaghetti Junction is a cryptic sci-fi venture and a gripping family drama. August (Cate Hughes) is a timid and dejected teenager who recently lost her foot in an automobile accident. Her home situation is a little turbulent as her father (Cameron McHarg) wrestles with alcohol, money, and being a single dad. August's sister, Shiny (Eleanore Miechkowski), is pressured by their dad to hang out with August. But, Shiny is far more interested in hanging out with her much older boyfriend, Antonio (Jesse Gallegos).
One night, after going to the bowling alley with Shiny and Antonio, August wanders the woods, and magnolia flowers suddenly appear all around her. Then, she hears a voice that takes her to a cave that's home to a mysterious, cosmic traveler (Tyler Rainey). August agrees to help him fulfill his enigmatic quest.
Spaghetti Junction is named after an actual location outside of Atlanta, where many freeways intersect. In the movie, the wide-eyed but disheartened protagonist deviates from her path. August hopes this new road will fulfill some sense of purpose after the automobile accident took so much from her. The aftermath left August physically injured and isolated, which begs the question of whether the traveler is part of a fantasy August cooked up to escape her bleak reality. That question is wisely never answered.
After all, the narrative's really about August adapting to reality without her foot or a stable support system to help her recover. Hence why August focuses her attention on a mystical quest to forget about her troubles. During the arduous journey, she starts developing a connection with the traveler. On the surface, this sounds stagy and spiritual, but Hughes grounds the character, and the sci-fi elements are mainly subdued in large part due to her excellent breakthrough performance. Boasting a reserved demeanor and a curious, unwavering gaze, Hughes is silently powerful.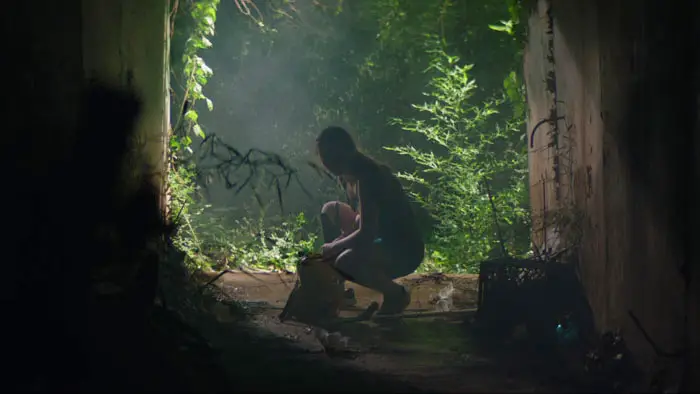 "…August focuses her attention on a mystical quest to forget about her troubles."
McHarg is emotionally complex as a father trying to keep it together. Miechkowski plays the annoyed and recalcitrant sister better and more three-dimensional than one would expect. Whenever Spaghetti Junction strays from coherency, the performances hold your complete attention.
McClure has written the family dynamic and drama fascinatingly as well. August is growing increasingly more irritated that her dad treats her as if she's helpless. Shiny is convinced her father pays no attention to her while her dad is figuring out how to raise two daughters on his own. There is enough material here for a naturalistic drama and quite an effective one, I might add.
Yet, there's a peculiar sci-fi aspect sprinkled in, and while it doesn't spoil the dramatic value, it slightly takes away from the flow and pacing. The sci-fi journey becomes needlessly perplexing and circuitous for seemingly no reason other than to keep the mystery intact. DOP Kristian Zuniga at least helps maintain that aura with muzzy dream sequences and harshly lit settings. But it's not a total misfire, as Tyler Rainey brings a stiff, robotic presence to the role of the traveler that upholds intrigue. Additionally, the sci-fi angle unearths an idea about human connection and how it's inexhaustible. Something will always connect us — a voice, a memory, a familial bond.
Kirby McClure's Spaghetti Junction is an extremely well-acted family drama with otherworldly aspirations. There's enough supernatural mystery and realistic drama to go around to make this daring feature debut worth a watch. But what I'm most excited about is what McClure decides to do next.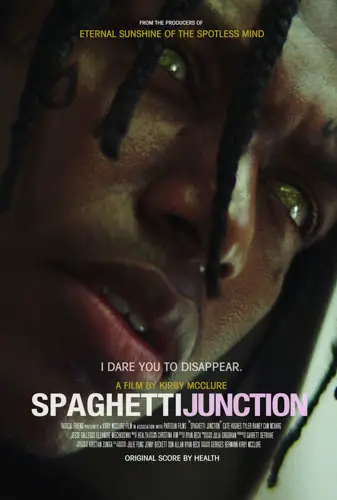 "…a cryptic sci-fi venture and a gripping family drama."