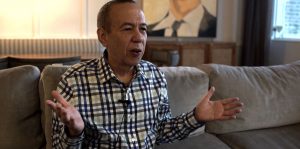 DANCES WITH FILMS 2021 REVIEW! It's hard to believe that 9/11 happened twenty years ago. So does that mean we laugh about it now? That's the question posed and explored in co-writers/co-directors Nick Fituri Scown and Julie Seabaugh's documentary, Too Soon: Comedy After 9/11.
For many adults, the World Trade Center and Pentagon attack in 2001 is engrained in our brains. It's a tragic event that the nation went through together and sparked a brief moment of unity and patriotism in all Americans. But there's a reason when the greeks created theater, they symbolized it with masks signifying tragedy and comedy to imply balance in the arts.
Too Soon: Comedy After 9/11 takes a deep dive into the state of comedy and the challenges this institution faced after the tragic events of 9/11. The filmmakers interview many comedians at the forefront of the art, including Gilbert Gottfried, Marc Maron, Jeffrey Ross, Lewis Black, Jimmy Carr, Scott Thompson, Ahmed Ahmed, and Maz Jobrani.
After 9/11, it took a while for comedy to come back. Gilbert Gottfried was the first to try, and let's say it was "too soon." Late-night wouldn't make a move until David Letterman felt it was right to return. Beth McCarthy-Miller, Dean Edwards, and Chris Kattan all talk about the tough road Saturday Night Live faced trying to be funny and not knowing where the line of decency and acceptance was in the minds of their audiences. Similar struggles occurred at the famed fake-news publication, The Onion.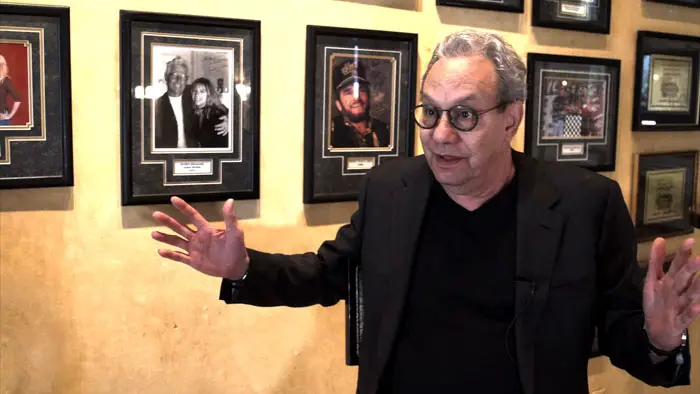 "…the state of comedy and the challenges this institution faced after the tragic events of 9/11."
Once comedy was slowly coming back, emotions and tensions ran high, as a war between politics, patriotism, and comedy collided…with casualties. Jeanine Garofalo battled Fox News conservatives over her "inside job" comments, and Bill Maher would lose his television show, Politically Incorrect, over a rant about military "cowardice." Would this be the return of blacklisting and censorship?
Comedy has always been a medium that "spoke truth to power." But, as the United States began its invasion of Afghanistan and Iraq, the criticism and lambasting of President George W. Bush intensified and became relentless. This tension between comedy and politics blew up spectacularly when Stephen Colbert confronted President Bush and the media at the 2006 White House Correspondents' Dinner.
Then there's the subject of being Muslim in America. Ahmed Ahmed and Maz Jobrani spoke candidly about creating their "Axis of Evil" comedy tour, born out of President Bush's declaration of Iran, Iraq, and North Korea as the Axis of Evil. The tour would take Islamaphobia head-on and debunk American perception of its Arab and Persian citizens and experiences.
Too Soon: Comedy After 9/11 works because, unlike comedy, it takes the subject of humor seriously. To make someone laugh, to make a living by making someone laugh, requires a great deal of thoughtfulness and insight, and the tension faced by each comedian was palpable. The story of Kids in the Hall alumn Scott Thompson is incredible to witness. As much as the film's subject complains about the difficulty of being funny, the actual conversation and exploration of finding humor are fascinating to watch. I was riveted, and, quite frankly, this is a must-see film for any rising comedian.
As a lover of comedy in all its forms, Too Soon: Comedy After 9/11 is as close to an academic study of humor as you can get. If we're going to make it through a pandemic, we need to laugh in the face of tragedy. Comedy works because the line of decency is and has to remain incredibly fluid. Still, in the face of #Cancel culture, we have to allow ourselves to be offended and upset. The documentary wrestles with tragedy, and at the same time, we have to as well.
Too Soon: Comedy After 9/11 screened at the 2021 Dances With Films.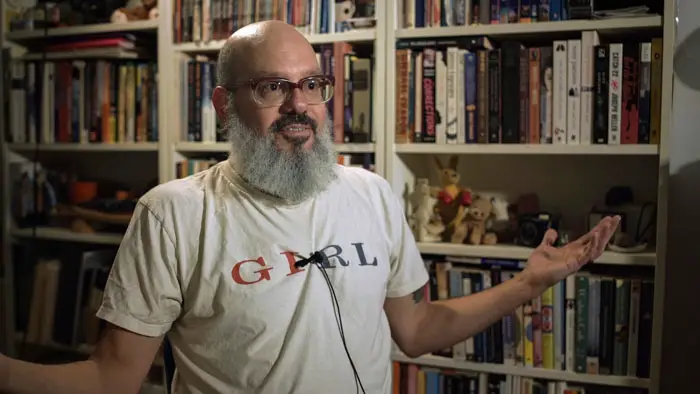 "…a must-see film for any rising comedian."