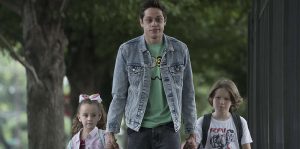 NEW TO HBO MAX! Judd Apatow strikes gold again; well, maybe not gold, but another comedy that he could be proud of. Like Train Wreck with Amy Schumer, Apatow mines a heartfelt and comedically tragic film loosely based on the life of Saturday Night Live's Pete Davidson in The King of Staten Island. For the uninitiated, comedian Davidson's firefighter father passed away saving lives during 9/11. For most of his life, he battled severe depression, became tabloid fodder, and has been hounded by social media trolls regarding his infamous dating life. Probably, one of the most effective forms of therapy, Davidson teams with Apatow to tell a fictional yet insightful depiction of his life.
Pete plays Scott Carlin, a troubled twenty-something, who lives on Staten Island with his mother Margie (Marisa Tomei) and sister Claire (Maude Apatow). Scott is a slacker by day and a toker by night with his friends Oscar (Ricky Velez), Igor (Moises Arias), and Richie (Lou Wilson). Scott shows interest in a girl, Kelsey (Bel Powley), with a practical joke about his father's death—making fun of his greatest tragedy.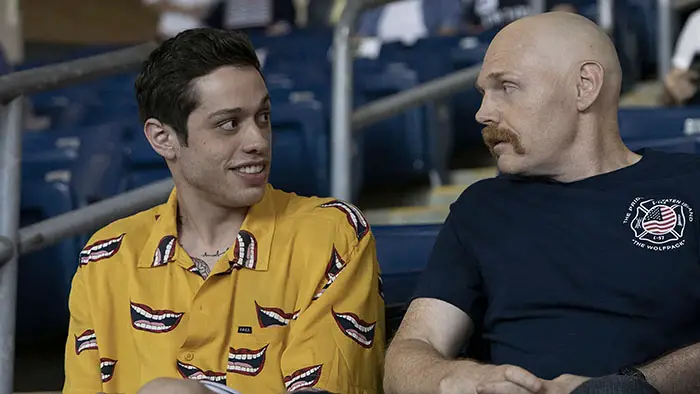 "While goofing off with his friends, Scott attempts to give a tattoo to a seven-year-old boy…"
The first act establishes Scott's mental state of arrested development. He's not been able to fully mature as an adult, and aside from his dream to be a tattoo artist, Scott has done very little with his life. While goofing off with his friends, Scott attempts to give a tattoo to a seven-year-old boy, which introduces Bill Burr as Ray, a fireman and the father of said seven-year-old. Furious, Ray heads to confront Scott at his home and meets Margie. The two begin dating, which sets Scott spiraling deeper into depression.
It's here where the Apatow magic happens. He takes this simple premise of "no one can replace my dad," then injects comedy and empathy to produce touching moments. As Ray and Margie become more serious, Ray begins acting like a "new dad," directing Scott to move out. After his mother kicks him out, Scott is forced to move into Ray's fire station. There, Scott gains a better understanding of what his father did. Ray also begins to understand what Scott's been going through since the passing of his father.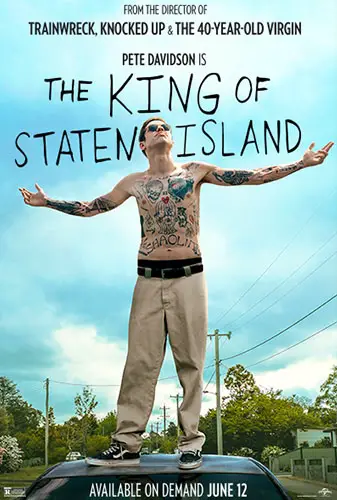 "…big on heart, but short on laughs, but that's not a negative"