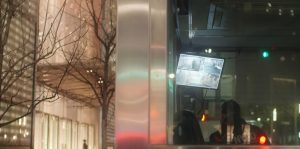 SXSW FILM FESTIVAL 2021 REVIEW! Trade Center is a short documentary about a bygone era: that of hooking up with random strangers in public bathrooms in the World Trade Center. The World Trade Center, to misquote The Naked City, had more than a million stories, and the joys of barebacking, c**k-comparing, sucking, secret signals, and quick dalliances in urine-covered locales were just a few of them.
The documentary features the voices of five gay men who cruised for sex in the World Trade Center stalls in the 1980s and 1990s. Briefly, it discusses how their idyllic, sometimes unsafe, not always unsanitary paradise crumbled on 9/11. The One World Trade Center appears not to be as queer-friendly as its predecessor, and, well, the United States was different after 9/11, anyways, right?
Trade Center excels at not overstaying its welcome. It is not too long, nor too short. It tells the story, gets in, and gets out (just like the subjects used to). It leaves a mark, and it leaves one hungry for more. Sex in the shadows is unsafe, yes, but sometimes it is the only means to get your rocks off when you are discriminated against at every turn. Those places where people have sex then take on a sort of unsolicited cultural significance – it might be where someone discovers who they really were or where someone found out that their significant other was unsatisfied with monogamy.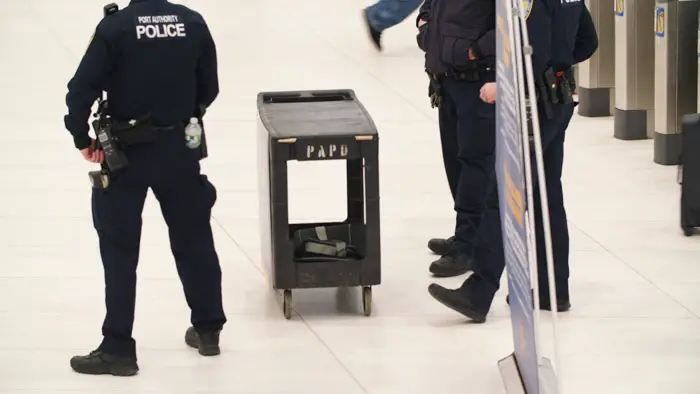 "…five gay men…cruised for sex in the World Trade Center stalls…"
Diversity was a big draw for the men who cruised. All cultures seemingly congregated at the World Trade Center for orgies and other shenanigans. A fitting anecdote occurs near the end of the film, where a man says he had great sex with a young Black man, and upon asking the man for his number, he was told that they'd simply meet again without needing to arrange anything.
The sense of camaraderie and spontaneity is seemingly missing in a post-9/11 (and COVID) world. Director Adam Baran succeeds in making me nostalgic for something I never experienced. To top it off, Trade Center is about something I never would imagine having much appeal to viewers. But the skills on display and the affectionate nature of the subjects mean it will probably hit the sweet spot for most audience members.
Plus, it is fun when the narrator simply just calls a b*****b a b*****b – Morgan Freeman, this is not. But the rawness indicates there is something real there, behind all the quickies and tapping of boots. For all the proclivities going on, Trade Center knows that the human stories should remain the focus.
Trade Center screened at the 2021 SXSW Film Festival.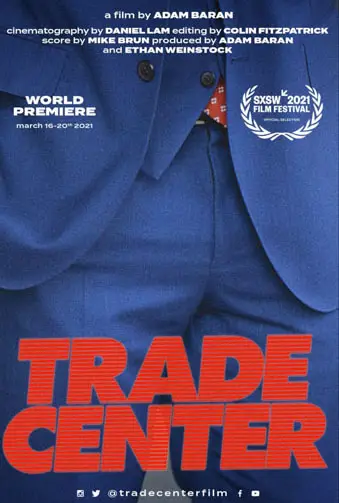 "…making me nostalgic for something I never experienced..."