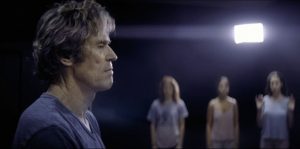 Ferrara dials back on his staple lo-fi grit, clearly as inspired by the location as he is by his star. Peter Zeitlinger's handheld cinematography beautifully captures a golden-hued Rome, imbuing every shot with a celluloid-shattering lyricism. Nods to Ferrara's DIY style are still present – spliced-in TV footage of seemingly random pixelated TV snippets, extended scenes of semi-improvised dialogue, shots that are deliberately "off" (Dafoe even hits the camera with his foot during yoga) – but it all flows fluidly, the work of a true master at the peak of his craft. Yes, even the sequence involving a heart sacrifice, or the one where Tommaso gets crucified (perhaps a nod to Scorsese's The Last Temptation of Christ).
In my review of Hector Babenco's My Hindu Friend – where, incidentally, Dafoe also plays an aging artist dealing with regret – I wrote about how he is an underrated actor. He effortlessly proves my point again in Tommaso, igniting the screen with a multilayered, nuanced performance. Ridden with guilt, his ego battered and bruised, Dafoe says it all with his soulful gaze. He appears in every scene, and you won't be able to look away.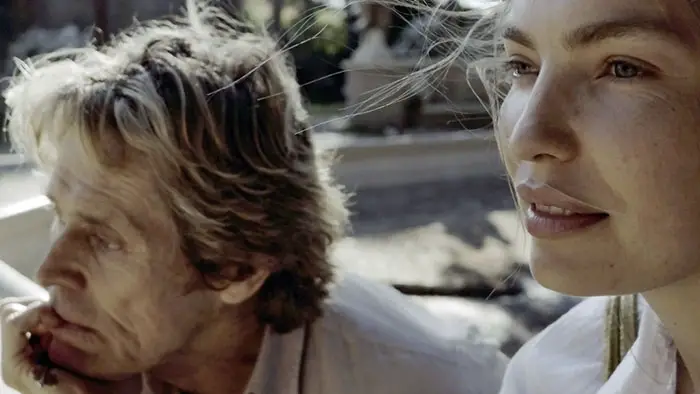 "…marks the creative peak of their symbiosis."
It's difficult to pinpoint standout moments in a film that, akin to a great song, must be appreciated in its entirety. The AA meetings arguably form the heart of the film; they're astounding, Dafoe, along with his comrades baring their souls in the rawest fashion. Tommaso's confrontation with a ruckus-causing homeless man, and how expertly the filmmaker and actor handle the shift in that scene, marks another beautiful sketch in this painting.
Erotic, sensual, and nostalgic, Tommaso showcases the sweetest side of Hollywood's enfant terrible. Bad Lieutenant will always be my favorite Ferrara film, but as far his collaborations with Dafoe go, this marks the creative peak of their symbiosis. Here's to more from the formidable duo.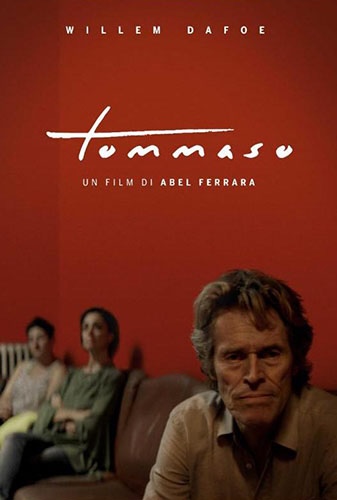 "…Erotic, sensual, and nostalgic..."