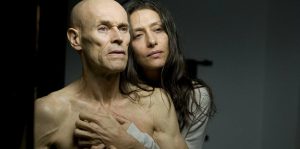 Brazilian filmmaking legend Hector Babenco passed away in 2016. The man directed a dozen features over the span of 40+ years, including the cult classic Kiss of the Spider Woman, which propelled him to stardom. Babenco also helmed two massive box-office bombs, Ironweed and At Play in the Fields of the Lord, which sent him tumbling back down into obscurity for a while. His last movie is the elegiac, poetic, yet meandering drama My Hindu Friend, a serviceable swansong from a true auteur.
The film tells a deeply personal story that, according to the opening credits, actually happened to Hector. Diego (Willem Dafoe) is a film director dying of cancer. It's spread to his lungs, and his doctor advises that he gets a bone marrow transplant. "I'm going to stay alive," Diego declares on the way home, before stepping out of the car in the middle of traffic. The film then becomes an autobiographical series of snapshots – some of them deeply profound and rooted in reality, others silly and totally surreal – that don't entirely coalesce but make for fascinating viewing.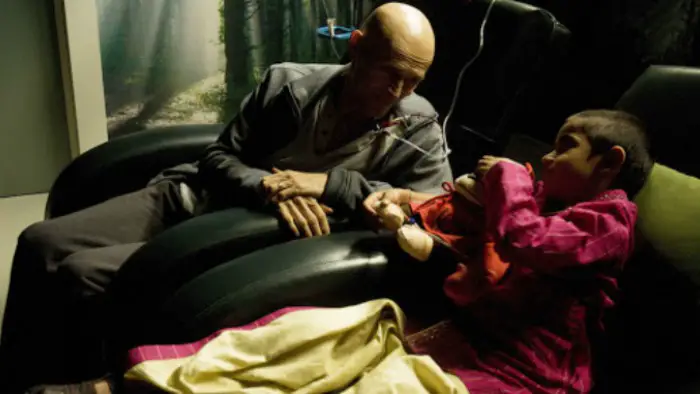 "…a film director dying of cancer…a "sort-of friendship" with a young Hindu boy lead him to potential recovery."
We see Diego marrying his supporting partner, Livia (Maria Fernanda Cândido), at an extended wedding ceremony. We go through every step of the grueling ordeal of treating cancer with him: chemotherapy, removal of bone marrow samples, comatose nights that include visions of a mysterious otherworldly character (spawned by Diego's feverish imagination), and so on. Hell-bent on making One Last Film, Diego lets his passion for cinema, along with a "sort-of friendship" with a young Hindu boy (Rio Adlakha), lead him to potential recovery. Yet living proves to be, in ways, even more difficult for poor Diego.
It's equally difficult to adjust to the clashing of disparate thematic and tonal elements found throughout My Hindu Friend. The filmmaker was going for a Fellini-esque, surreal odyssey, an ode to cinema, life, and death. At a few points, such as Diego rediscovering his sexuality, or Livia and his confrontation towards the end, Babenco almost gets there. Each time a sequence gains momentum though, it stumbles.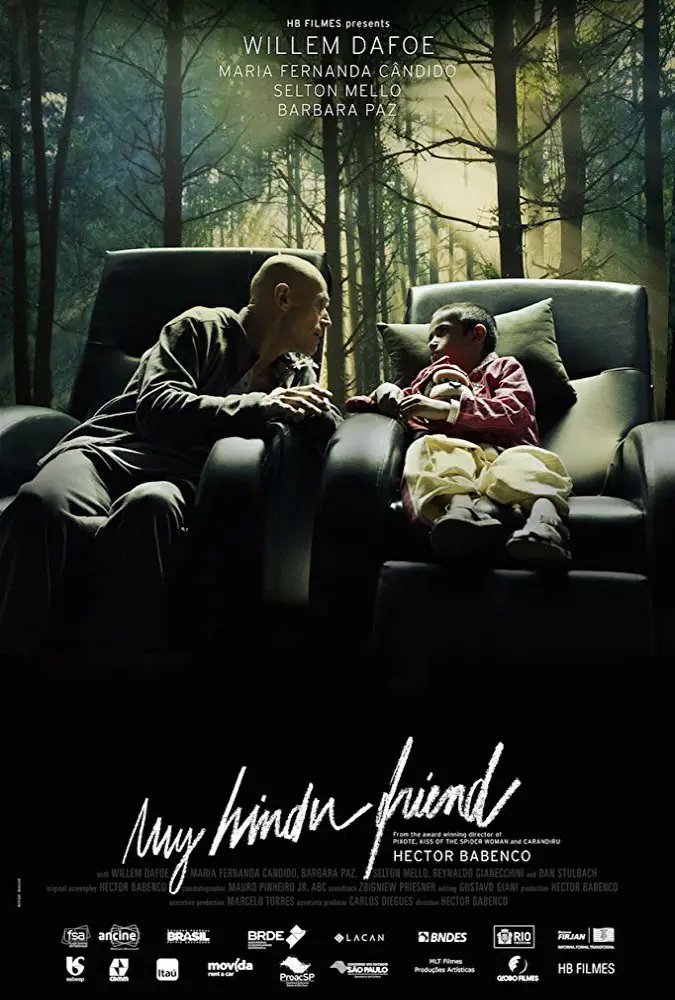 "…is Dafoe one of our most underappreciated actors?"