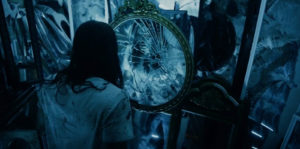 When it comes to dating, being open and honest seems a difficult task for some. People tend to create ideal images of themselves instead of being true to who they are. If that wasn't awkward enough, getting to know someone to see if a second date is worthwhile adds another layer of discomfort. In Those Who Walk Away, director Robert Rippberger puts the clumsiness and horrors of dating on full display through Max (Booboo Stewart) and Avery (Scarlett Sperduto). What starts as an innocent exchange of personal history evolves to a horrifying date from hell. Truths are revealed, and private information is weaponized. The sweet and perfect duo soon realize that a scary hurdle stands in the way of their romance.
Max and Avery decide to meet after matching on a social media dating app. After their original plans fall through, they decide to make the best of their situation. Their spontaneity leads them to a haunted house, where their unique traumas expose a living nightmare.
Those Who Walk Away is exactly what happens when a first date goes to crap. And that's putting it lightly. What's nice about Spencer Moleda and Rippberger's script is that it never appears that way until the last minute. It leads to an unexpected viewing experience for viewers. When we first meet Max and Avery, their union is sweet, simple, and realistic. Of course, they each play it cool while having dark secrets to hide. The director hilariously plays with this. Before meeting up with Avery, Max had a long phone conversation with his best friend Dave (Connor McKinley Griffin). He talks about how he's not ready for commitment and only wants to get laid. But with Avery, all smooth talk goes out the window, and his vulnerability takes over. It's a comical addition that is also amusingly true when it comes to dating as a young adult.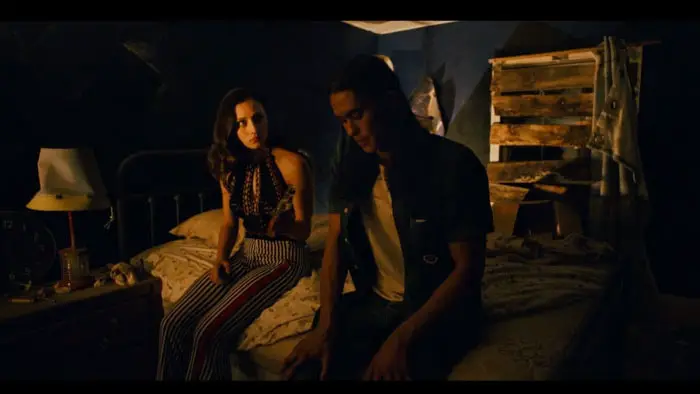 "…leads them to a haunted house, where their unique traumas expose a living nightmare."
This date between Max and Avery is the bulk of the film. In fact, it takes a while for the plot to fully come into focus. Thanks to Dmitrii Miachin's ominous and soul-piercing score, audiences are reminded that this is a horror film. Secrets are revealed, and fears unlocked. However, leading up to this turning point was a difficult task. It came rather abruptly and with a bare-minimum explanation. I can see how the budgetary limitations would be the reason for this. But it's also a missed opportunity.
Luckily, viewers don't have to wait long after this moment to witness the more intriguing parts. Blending creepiness and unexpected dread, Those Who Walk Away soars in its long-awaited third act. What's lacking in the build-up is executed effectively here. And while these scenes don't last very long, they are direct and dynamic.
This is also when the entire cast and crew shine. Rippberger handles the work behind the camera with style and poise. He does an incredible job capturing the horror vibe. The camera becomes erratic and dizzying to the film's benefit. Every decision thereafter is a confident one, with creative and exciting angles to support. Stewart also excels here, venturing into a place of absolute terror- and with great conviction.
Ultimately, Those Who Walk Away date-from-hell is one that I'd recommend to indie horror film fans. Rippberger uses practical effects to his advantage, making for an eerie experience. Even though the script has some limitations, the third act explodes with creative entertainment. So if you're looking for a burst of uneasiness and terror, this film is for you! Just remember one thing: if exploring a haunted house on a first date with the guy or gal of your dreams sounds too good to be true, it probably is.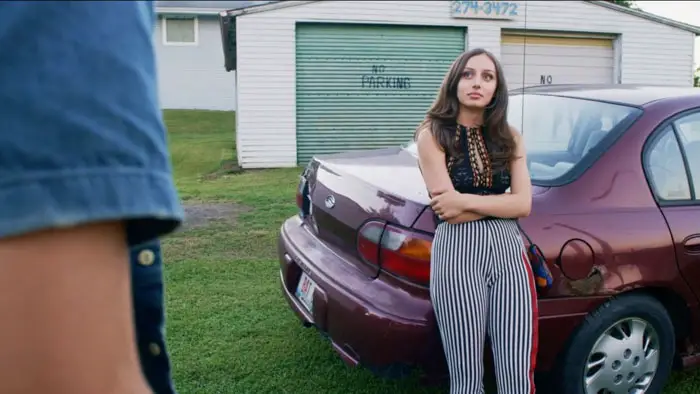 "…Rippberger handles the work behind the camera with style and poise."