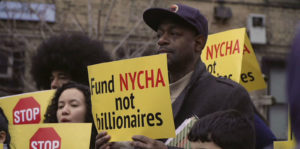 The answer to most questions in life can be summed up by a quote from the classic film based on the Watergate scandal, All the President's Men, which is "Follow the money." Why is gentrification happening so much these days? Follow the money. Landlords want it, and the poor don't have it. So how do we stop it? And should we even try to stop it? These are some of the core questions posed in filmmaker Ian Phillips' documentary about gentrification in New York City, There Goes the Neighborhood.
For the uninitiated, what exactly is gentrification? According to Wikipedia, it's "the process of changing the character of a neighborhood through the influx of more affluent residents and businesses." Early on in the film, Kenneth Jackson, Professor of History and Social Services at Columbia University, says, "I think that gentrification is basically a good thing. It means that the city is successful." Phillips uses places such as New York City's Lower East Side and activists like law school graduate Dannelly Rodriguez and third-generation Lower East Sider Arnette Scott for the rest of the movie to try to dispel that positive notion of gentrification.
Poor people and minorities matter just as much as anyone else, but they're being pushed to the curb solely for the money. LGBTQ club owner since 2001, Calvin Clark, tells us with tears in his eyes about the effects that gentrification has had on himself, his business, and the community. He tried everything that he could, but he still went out of business because of the changing demographics, and now there are no gay clubs in the area. It was a place where these people felt like they belonged, and now it's gone.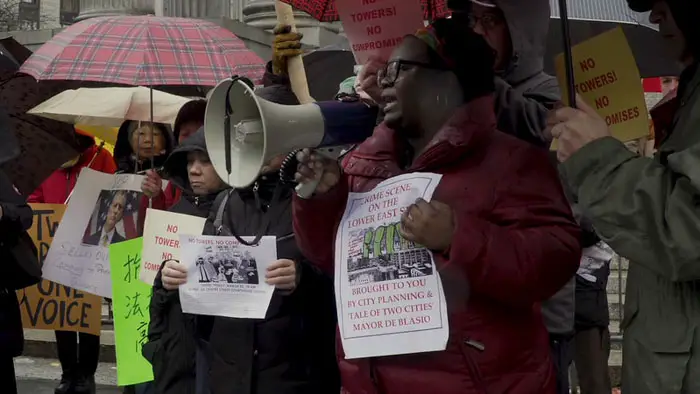 "…about gentrification in New York City…"
Scott bands together with the people of Chinatown for that very reason. There's a company that Arnette Scott has been legally battling to try to stop four skyscrapers from going up in her area because they affect her communities' lung health and diversity and would essentially take out Chinatown altogether.
Dannelly Rodriguez and others in the community similarly fight Amazon from coming to the Lower East Side. The mayor keeps talking about all the jobs that they will bring and tax money, but he neglects to mention that the housing rates will skyrocket, displacing a large portion of the people who already live there. The few jobs that the people who live there can qualify for (since many jobs will be in the tech area for highly trained workers) are low paying, just like the jobs they're already at.
Arnette Scott also sheds some tears when she talks about how lowly valued she feels as a human being because of all of this displacement. It's like they're made to feel like trash who shouldn't be even given the courtesy of a second thought for their well-being.
Ian Phillips passionately makes his case against gentrification because you feel bad for these people. They deserve better, and they keep fighting even though it's a David versus Goliath type of power struggle since the ones with the money are who governments and corporations listen to. The activists in the film talk about power being in numbers, so we can only hope that is the case. Do yourself a favor and watch There Goes the Neighborhood because, like G.I. Joe always said, "knowing is half the battle."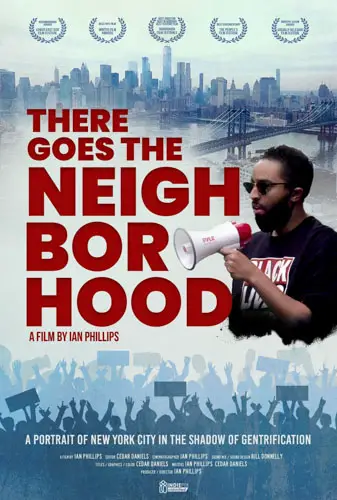 "…watch There Goes the Neighborhood, because like G.I. Joe always said, 'knowing is half the battle.'"