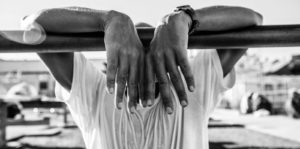 SANTA BARBARA INTERNATIONAL FILM FESTIVAL 2023 REVIEW! Redemption is one of the most powerful aspects of storytelling, with the biggest falls from grace proving all the more rewarding after a turnaround. Documentaries are a great device for such tales because truth is often stranger and more outrageous than fiction. That's why Inmate #1: The Rise of Danny Trejo is one of my favorites in the category. How unlikely was it for a hardened criminal to become a big Hollywood star? Christine Yoo's documentary 26.2 to Life is one such fantastic redemption story.
The director lets us take an intimate look at the San Quentin 1000 Mile Club and some of these prisoners' stories while they run 26.2-mile marathons around the dirt and gravel-filled prison yard. The running program is led by head coach Frank Ruona, who compassionately states that he feels like he is "his brother's keeper." Ruona says he's had a fortunate life and wants to help others because everyone makes mistakes. We hopefully learn from our mistakes and go forward.
Society's stigma of prison inmates, especially murderers, is strong. We've all been led to believe that once someone commits a murder, there's no coming back. 26.2 to Life effectively shows that criminals, even killers, can indeed turn their life around with newfound remorse and compassion. Programs such as the 1000 Mile Club (which lends itself to self-discipline, goals, and camaraderie) are a strong catalyst for that change.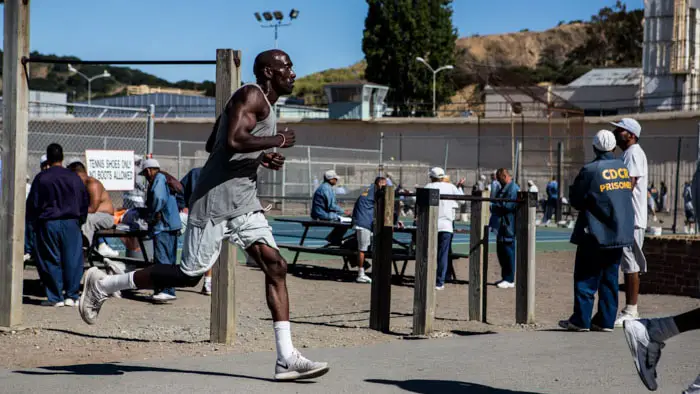 "…an intimate look at the San Quentin 1000 Mile Club…"
The fascinating main subjects, Markelle "The Gazelle" Taylor, Tommy Wickerd, and Rahsaan Thomas, all did terrible things in their past, but the gaze of the camera lens lets us walk a mile in their reformed shoes. Wickerd teaches sign language inside the prison while also giving inspirational speeches on the pitfalls of gang life and how education is a way out. Thomas is a funny and quick-witted journalist who hosts a Pulitzer-prize-nominated podcast titled "Ear Hustle" and remarks that "violence is almost cartoonish" until you realize its ramifications on the victim's family, as well as on your own.
The biggest inspiration is the fastest man in San Quentin, Markelle Taylor. I don't want to spoil the movie, but I will say that this man and the power of the film had me in tears by the end of it all. Taylor says he's still a work in progress, but when you see the strides he and the others have made, you cannot help but be uplifted.
The hip-hop soundtrack, composed by inmates, simply rocks. The emotions of 26.2 to Life are compounded by the heartbreaking lyrics (such as being in the same prison as his grandfather while hoping that he doesn't lose his daughter's love) contained in the songs about their personal journeys. The San Quentin Mixtape, Volume One, by music producer David Jassey is a must-listen, and the film is a must-see.
Ruona says that the United States contains five percent of the world's population but has twenty-five percent of the total prison population. America's for-profit prison system is broken. We're quick to lock people up and throw away the key because of the stigma mentioned earlier. Hopefully, 26.2 to Life will change some hearts and minds of lawmakers to start on the road to correct that and let reformed people go. The closing crawl says, "Of the forty-five club members who have been released, none have re-offended."
26.2 to Life screened at the 2023 Santa Barbara International Film Festival.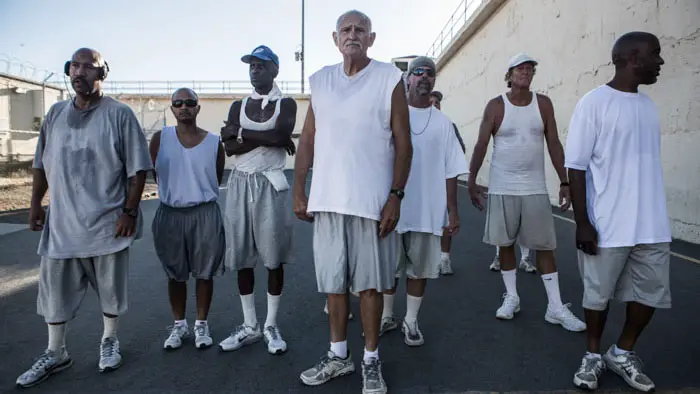 "…will change some hearts and minds..."